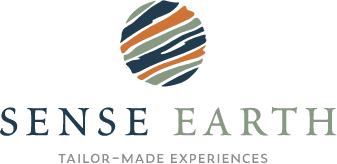 Eswatini is a safe and friendly destination where the nation is proud of its culture, scenery and unique wildlife experiences. The ideal place for youth development. Help in assisting with projects such as building a classroom, clinic or kitchen in conjunction with local communities and being part of a conservation project tracking giraffe or surveying the local flora and fauna.
Do something different, make a difference.
| | | | | | | |
| --- | --- | --- | --- | --- | --- | --- |
| Price | Dates | N°· of nights | N°· of students | Holiday type | Weather | Price includes |
| £3,475 per student | School's choice although normally in July | 21 nights in country and 2 nights of air travel | Group of 12 – 18 | School expedition | Temperature range of 12 – 26 C | Flights from the UK, Sense Earth leader, all transfers, guides, accommodation in hostels or camping, meals, medical insurance, all activities, park entrance fees, tips, departure taxes. |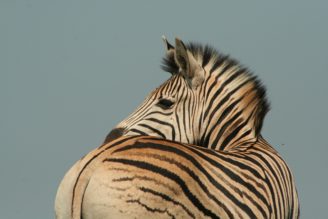 Days 1 - 2
Mlilwane Wildlife Sanctuary
Mlilwane is Eswatini's pioneer conservation area and is a beautiful, secluded sanctuary situated in "Valley of Heaven". Mlilwane is Eswatini's oldest protected area, owned and managed by a non-profit making trust. Mlilwane provides a perfect introduction to Eswatini and a great venue for acclimatisation to Africa. Here students plan for the expedition learning about leadership techniques, how to manage budgets, setting safety procedures and preparing for their expedition.
Accommodation: hostel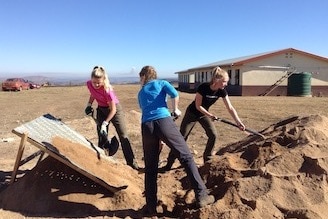 Days 3 - 13
Project Work
The project will be run by the students, managed by the students and completed alongside the help and direction of the local community and experienced expedition leader. The days will be spent on the project site, working in teams in different areas. This will be managed by the students and each day's achievements will be acknowledged to ensure that the project will be completed on time.
Accommodation: camping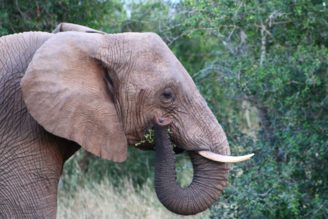 Days 14 - 15
Safari
In the vast bushveld expanse of eastern Swaziland where the hot, still sun of Africa beats on the dry but life-giving soils and the rumbling roars of lions are heard in the cool dusky evenings, lies Swaziland's largest protected area, Hlane Royal National Park. This is an opportunity to learn about the issues of conservation in Africa, about culling, poaching and the impact on local communities. Learn about the problems that face conservation every day and what the local rangers have to endure to protect the wildlife.
Accommodation: camping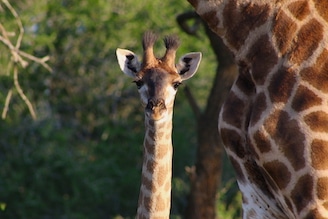 Days 16 - 18
Conservation Work
Spend time in Mbuluzi Game Reserve helping with scientific survey work and other mini projects. These projects are designed for the students in mind and can range from giraffe tracking to bridge building for mountain biking, and from going out on patrol to 24hr water hole watches to record species coming in to drink. There are several on-going projects that you can be involved with including fixed point photography, alien plant species monitoring and giraffe surveys.
Accommodation: camping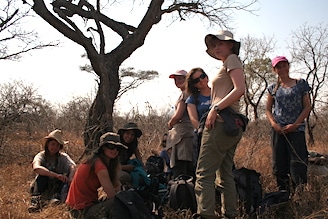 Days 19 - 20
Trek
A mini 2 day trek where the students get the opportunity to walk with local rangers and learn about the traditional uses of local flora and fauna, traditional medicines and provide information about conservation issues, poaching and their traditional way of life. Very insightful. That evening they camp out under the stars, in the wilds of Africa and truly experience life in the bush.
Accommodation: camping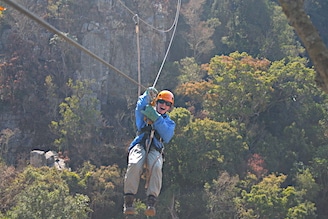 Days 21 – 22
Adventure and Safari.
Adrenalin Day! There are several adventure activities that the students can participate from and this is their choice. This can include zip wires, mountain biking or caving. Also, a visit to Mkhaya offers an exceptional experience in looking for endangered species and why there is such high security – the black rhino. Learn how they have gained the reputation of one of southern Africa's leading anti-poaching teams. A last night meal to celebrate all the achievements!
Accommodation: hostel
It was so lovely for us, as parents, to let her have this adventure and yet be confident that it was well organised and well run.
Jessica Stobart