Luxury Family Safari to Kenya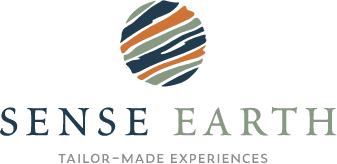 A journey to Kenya promises a thrilling array of adventures, from low-flying scenic flights in your own private plane over the Ambosli swamplands to waking up to the stunning sight of sunrise over the majestic Mt. Kilimanjaro.
Enjoy exhilarating game drives, guided walks, hot-air balloon rides, and gain insight into the age-old traditions of the Maasai people, whose rich culture and close relationship with the land have been a vital part of the Kenyan landscape for centuries.
With its diverse array of natural wonders and cultural treasures, Kenya truly has it all – a complete restoration for the soul. So whether you are seeking adventure or simply a chance to reconnect with the natural world, come and experience the magic of Kenya and create memories and friendships that will last a lifetime.
| | | | | | | |
| --- | --- | --- | --- | --- | --- | --- |
| Price | Dates | N°· of nights | N°· of guests | Holiday type | Weather | Price includes |
| From £33,450 based on a family of 4 sharing (Adult from £9,425pp, child from £7,300pp) | Your choice | 8 nights in country and 1 night of air travel | Family of 4 | Tailor-made holiday | A temperature range of 12 – 26 C | Flights from UK, all transfers, fly-in and fly-out in Kenya, accommodation, meals, and activities where stated. |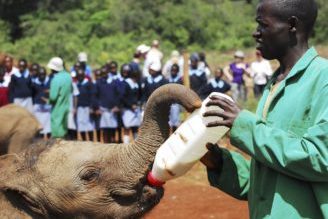 Days 1 - 2
Hemingways Hotel - explore the sights of Nairobi
The Hemingway Nairobi Hotel is a luxurious five-star hotel located in the suburb of Karen, Nairobi. Inspired by the legendary American writer Ernest Hemingway, the hotel is designed to reflect the elegance and charm of the early 20th century. It's the perfect location to enjoy some of Nairobi's best attractions such as the Karen Blixen museum, the Giraffe centre and The Sheldrick Elephant Orphanage where you can get up close to the baby elephants.
Accommodation: deluxe en-suite spacious rooms with a private terrace. There is a whole host of facilities at the hotel, including several restaurants, a spa, fitness centre, and swimming pool. A truly luxurious and unforgettable experience in the heart of Kenya's capital city.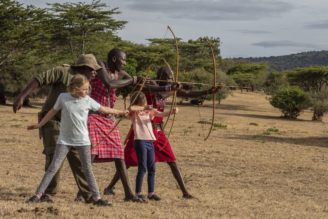 Days 3 - 5
Lewa Wilderness Camp - Ngare Ndare Forest and waterfalls
Lewa Wilderness Camp is a luxury safari lodge located within the Lewa Wildlife Conservancy in central Kenya. The Conservancy covers over 62,000 acres and is home to a diverse range of wildlife including elephants, lions, cheetahs, as well as black and white rhinos. The camp offers guests the opportunity to experience an authentic African safari, with a range of activities including game drives, guided walks, horse-riding, camel rides, cultural visits to local villages and bush picnics.
Accommodation: the elegant and spacious ranch-style family cottage, set amongst brilliant green lawns with a private veranda and stunning views of the surrounding landscape. This camp is a perfect choice for families and welcomes children of all ages.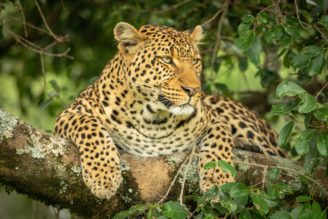 Days 6 – 8
Cottars 1920's Safari Camp - Masai Mara National Park
The Cottar's 1920's Safari Camp is an exceptional property in the Maasai Mara, in the pristine and private Olderkesi Conservancy boarding the Masai Mara National park. The Olderkesi Conservancy is a private wildlife conservancy located in the heart of the Masai Mara ecosystem in Kenya which covers an area of over 7,000 hectares and home to a rich variety of wildlife including lions, cheetahs, elephants and wildebeest. A luxurious, fun filled family adventure is waiting for you.
Accommodation: the luxury en-suite family tent is furnished with luxury beds, antique furnishings and are open plan with living rooms and fireplaces. An outstanding base from which to embark on unforgettable explorations of the famed Masai Mara.
I have been on safaris in the past but never to such remote places with such spectacular viewing of wildlife and birds.
Di Chapman