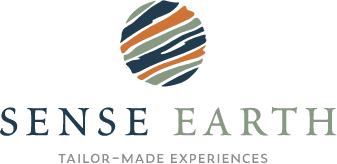 India is home to 10% of the world's wildlife species. The country has a huge diversity of landscapes that have helped evolve a wide variety of species. This has given rise to unique and rare mammals, birds, amphibians, reptiles, insects and the often-forgotten marine life.
The draw of the larger mammals is often a priority so this experience takes you through a vast spread of India to 3 different national parks to showcase India's iconic species.
The elusive Big Five of India awaits.
Price
Dates
N°· of nights
N°· of guests
Holiday type
Weather
Price includes
From £5,250 per person based on twin share, single supp £280
Your choice
13 nights in country and 2 nights of air travel
Minimum of 2 people
Tailor-made holiday
Temperature range of 15 – 30 C

Flights from the UK, internal flights, transfers, guides, accommodation, meals and activities where stated and back up service.

Time to visit: October to June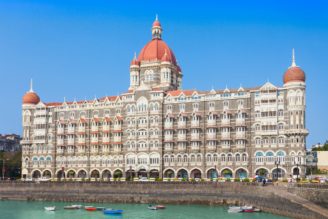 Day 1
Explore Mumbai
There is a lot that Mumbai has to offer in terms of history, architecture, unique landmarks and art along with the people that call it home. Did you know Mumbai originally was just a group of fishing villages? Spend your first day in this colourful and eclectic city. Mumbai is what the Indian's affectionately call the 'City of Dreams'. Explore this extraordinary city and take home an unforgettable, typical 'Mumbai' experience. See it to believe it!
Accommodation: overnight in Mumbai.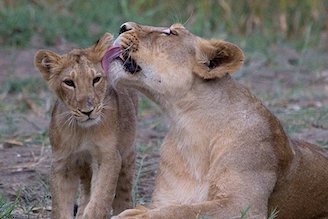 Days 2 - 4
The Fern - search for lion
Gir National Park is the last bastion of the Asiatic Lion. Since the late 1960s, lion numbers have increased from under 200 to over 650. The sanctuary's 37 other mammal species, most of which have also increased in numbers and the park is a great destination for birders with more than 300 species. For those who are interested there are two interesting tribes that can be visited in a sensitive manner, the Maldhari and a tribe of African origin.
Accommodation: The Fern, Sasan Gir, has air-conditioned cottages and tents with a private balcony with views of the natural surroundings. There are en-suite bathrooms have shower facilities.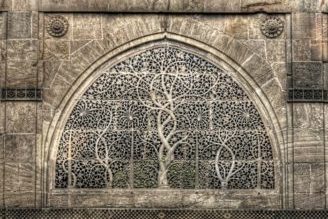 Day 5
Ahmedabad - city life
We make our way to Ahmedabad, in western India, its the largest city in the capital state of Gujarat. In the evening explore Sabarmati Ashram in Ahmedabad. This peaceful, shady grounds on the Sabarmati River's west bank, this ashram was Gandhi's headquarters from 1917 to 1930 during the long struggle for Indian independence. Visit Bhadra Fort, Shaking Minarets and Tran Darwaja and enjoy the other incredible architecture this city has to offer.
Accommodation: Ahmedabad.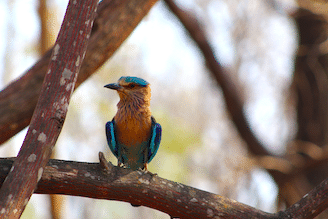 Days 6 - 8
Bamboo Forest Lodge - Tiger Reserve
Nagpur is the entry point into the Central Indian jungles in search for the next two Big Five species – the tiger and gaur. Tadoba Andhari Tiger Reserve is considered one of the best places in the world to see this majestic big cat and is affably called the Land of the Tigers, due to its high tiger density. Scattered throughout are the lovely kusums and flowering silk cottons and unique to Tadoba are the 'ghost trees' with completely white bark! Tadoba Tiger Reserve is a rare jungle jewel amongst India's leading tiger reserves.
Accommodation: the lodge borders the park jungle, and provides an intimate and immersive jungle experience with just 12 well-appointed rooms set amidst 10 acres of restored forest.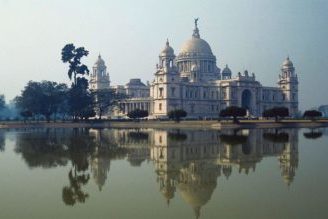 Day 9
Kolkata - India's cultural capital
In the morning is your last safari in the Tadoba Andhari Tiger Reserve. After an early lunch you make your way back to Nagpur airport where you will catch a flight to Kolkata. India's third-largest city, it is locally regarded as India's intellectual, artistic and cultural capital. Kolkata (Calcutta) will  just be a stopover to get to your next destination where you will be able to search for the one-horned Rhino and the Asiatic Elephant.
Accommodation: Hotel in Kolkata.
Days 10 – 12
Diphlu River Lodge - Kaziranga
On the way to Kaziranga you can visit Hoollongapar Gibbon Sanctuary, home to 7 species of primates. The sanctuary is also known to have leopards and tiger, along with jungle cats and wild boars. Kaziranga National Park encompasses grasslands, wetlands and forests and its 2400-plus rhinos comprise two-thirds of the world's population. You'll probably also spot some of the park's 1100 elephants, and if you're very lucky, a tiger. Also commonly seen are two other rare large mammals: the wild water buffalo and eastern swamp deer.
Accommodation: raised cottages are made of natural materials like bamboo and wood, topped with thatched roofs to blend in with the forest surroundings.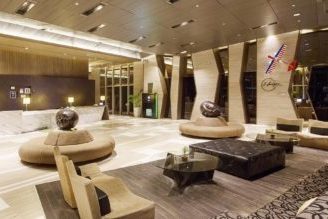 Day 13
Delhi - city exploration
After breakfast travel to Guwahati, the capital of Assam and fly to Delhi. You have the day at leisure to explore the various facets of Delhi before your flight back home the following day.
Accommodation: hotel in Aerocity, Delhi
You gave me THE BEST holiday of my life. X
Mary Cardwell