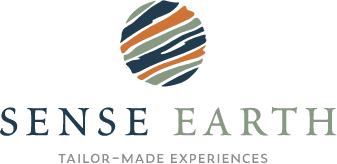 Which type of holiday
How on earth do you want to feel?
Choosing your holiday can be daunting, so we have tried to make it simple for you.
Wherever you go, and however you travel, it will be heaven on earth.
planned for you
Together we can plan a sensational holiday that rivals all others. Let us know where you want to visit and what your dream holiday is made of.
A tailor-made holiday allows you the flexibility and exclusivity to choose where you go, what you do, who you go with and how long you stay at each lodge.
This type of holiday can be for a solo traveller, couple, family or even a group of friends.
Your wildlife holiday is designed specifically for you by incorporating your interests with bespoke activities and unique locations.
Between us we can create your ultimate dream holiday.
Simply look to the stars.
Designed by us
Travelling as part of a group on an escorted holiday is an absolute joy.
Group travel is ideal if you are travelling by yourself, as a couple or a group of friends.
Each trip is accompanied by a knowledgeable local guide so you can get the most out of every single day.
Group travel gives you the opportunity to feel secure, allows you to travel off the beaten track and gives you a greater insight into the local wildlife and people.
Travel with experts and enjoy the company of others. Revel over the amazing sights and sounds of the day, sharing your experiences around the camp fire.
Travel with like-minded soul mates. Return with friends.
Sense Earth provides a personalised and professional student expedition service. Students choose a worthwhile sustainable project, create their own itinerary and take responsibility for the expedition setup and organisation right from the start.
This is an opportunity to push boundaries, to explore capabilities and to realise potential.
We ensure that the expedition is personalised for each school keeping the school's ethos, visions and ethics embedded into each unique expedition itinerary.
Throughout the planning and when on expedition parents are kept up to date every step of the way. We include everyone in this life changing journey, ensuring safety at all times.
Make a difference to yourself and to others.
I had a top time throughout the trip; our group was fantastic and a lovely bunch. I don't believe I've had a better experience anywhere at any time. Thank you so much.
Geoff Manger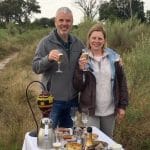 From the start Sense Earth and Jenny stood out. She helped us understand what we wanted out of the holiday and created the perfect trip. The team were on call throughout our time.
Steve and Elaine Webster
Well organised, well-chosen itinerary and the accommodation was to such a high standard. We recommend Sense Earth to every one we talk to about our holiday. Thanks for an amazing experience.
Ron and Alison Davies