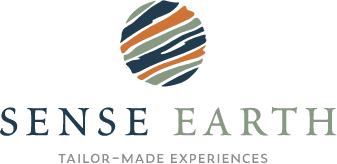 We care for our environment all over the Earth and are passionate about being as green as possible.
Sense Earth is committed to reducing, reusing, and recycling as much as we possibly can to reduce our waste.  We are committed to being environmentally responsible and to travel the Earth with a positive impact whilst supporting conservation and community initiatives.
Conservation efforts are financed almost exclusively by tourism, with the majority of wildlife sanctuaries being dependent on the income from safari expeditions. Therefore, in order to create a more sustainable future, we need to encourage ethical tourism to these areas.
Sense Earth's founder, Jenny Bowen is an ecologist and all our staff are working in an industry they love and are passionate about. We are dependent on the well-being of the earth's wildlife, environment, reserves and national parks in order for the business to operate.
We believe it is our duty to protect, nurture and educate all who work in the business and travel with us.
Sense Earth wants to make a positive impact on climate change. We are mindful about the emissions produced in taking holidays to our destinations and are committed to combatting the effects of climate change by reducing global greenhouse gas emissions.
We have teamed with Brynk who work with effective organisations such as Gold Standard and Eden Reforestation Projects where tree planting is at the core of their ethos.
These projects help to restore mangroves in Mozambique, the Afromontane ecosystem of Kijabe Forest in Kenya, and forests in Haiti. It is tree planting on a global scale and we are delighted to be part of this.
For every holiday Sense Earth organises, we will donate 100 trees to chosen projects with Brynk.
Why not offset your carbon footprint using Brynk's carbon calculator? This takes you through a few questions on your lifestyle and calculates out how many trees you should plant each month to help restore the balance.
We believe in being climate positive.
Sense Earth believes sustainable tourism is essential. Whilst travelling, we can have a positive impact on the economy, local communities, and the environment.
Sustainable tourism encourages good practice in the use of natural resources, maintains socio-cultural authenticity and provides economic benefits for local communities.
Sense Earth encourages guest to travel responsibly. We ensure game viewing does not disturb the wildlife and the ecological impact on the surrounding area is minimal.
Guests will also get to feel the culture and return home with glorious memories having travelled on an environmentally and socially sensitive journey.
We ensure that our ethical wildlife journeys directly contribute to local initiatives so our guests can leave a loving imprint.
We work in conjunction with local operators, local guides, communities and small, locally owned, family-run accommodation so that our guests get a genuine experience as well as supporting on the ground initiatives.
Sense Earth encourages guests to be travel responsibly. This is an intricate part of the holidays we organise.
We visit and support remoter and less visited national parks, wildlife reserves and wilderness areas evenly distributing funds and our impact.
We try to minimise environmental impact by travelling in small groups and, as much as possible, on foot.
We work with local guides and help them to enhance their skills.
We work with specialist local operators with similar values to ensure that everyone benefits.
We buy local produce, when possible.
We develop and are committed to long-term plans to visit rural areas and support local communities on a regular basis.
Cultural experiences
Cultural experiences are a core strength of Sense Earth, and these are carefully managed, in a sensitive manner, so that everyone benefits.
We take our guests to visit traditional communities to learn about the local way of life, spend time in schools, join a church service, meet a traditional healer, and participate in much needed local projects.
We financially support local tourism ventures.
Projects we support
Sense Earth supports conservation and assists communities in our holiday destinations. Our holidays are balanced with the preservation of the earth, the conservation of the wildlife and supporting the local people whose countries we visit.
As part of our commitment to social responsibility, we donate regularly to several charities and projects that are close to our heart in the countries we visit. We support both community and conservation initiatives.
Where possible we help raise awareness, fund, and/or develop partnerships with, local communities to develop low-impact and environmentally friendly tourist areas.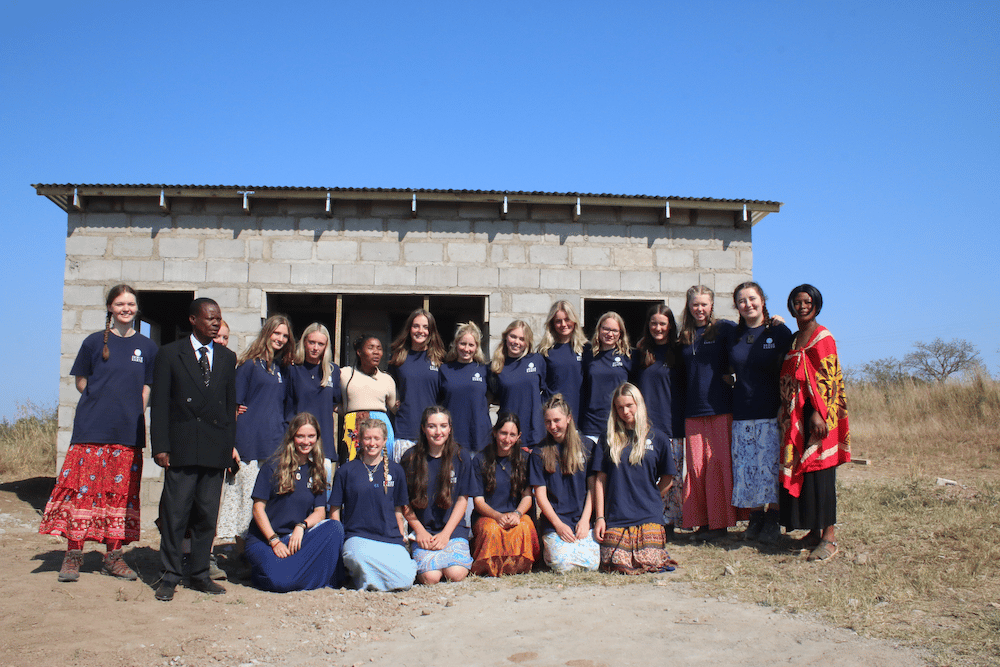 Sense Earth includes our company values on sustainability in our job descriptions, training programs and performance reviews.
We encourage employees to adopt the following initiatives when working from home.
Conserve Energy
Enable sleep mode and power saver features on computers and other equipment. This reduces power consumption when these items are not in use.
Use smart power strips that turn off peripheral equipment when the primary device is turned off. For example, when a computer connected to a smart power strip is shut down, the connected monitor and printer will be turned off too. This helps save energy without having to rely on having to remember to turn everything off.
Use energy efficient lights, especially LED's. LEDs save both energy and money.
Turn off lights or power when not in use and place laptops in sleep mode.
Only boil as much hot water as you need.
Unplug devices from the wall – electronic devices still use energy when they are plugged in but aren't being used.
Ensure devices are in the most eco-friendly setting, i.e., turn the screen brightness down to save energy.
Green our Supply Chain
We are committed to making as many business purchases through local suppliers as possible. Whether it's our office purchases, business cards, or printing, by supporting local vendors we help keep money circulating within the local economy.
We are committed to using suppliers who adopt green practices.
Conserve water
Water is a scarcity, so we are aware of our water usage; take shorter showers and don't leave the tap running whilst cleaning your teeth.
Use biodegradable products such as shampoo and soap – be sensitive to the environmental impact that other less caring products cause.
Reduce Waste
Set printers to print on both sides of paper as a default. This will automatically cut paper costs and saves money as well as resources.
Go paperless. Documents are shared, edited and passed on using cloud-based services like Google Drive and One Drive. This helps reduce the need for printing.
Sense Earth uses Signable – all documents are signed electronically.
Where paper required, we encourage the use of recycled paper.
Recycle Waste
We encourage recycling – from general waste, glass, paper, and plastic.
Recycle printer cartridges.
Transport
We all work from home.
We encourage remote team meetings via Zoom.
When face-to-face meetings are required, we encourage car sharing.
A Sustainable Way of Living
Sense Earth is passionate about supporting ethical ways of living and also our lifestyle. We are delighted to recommend and promote Etikora.

Why not have a browse and support a new way of shopping?
Why Etikora?
Etikora brings together the conscious consumer with eco-businesses and workshops around our earth. We really want to 'green our supply chain' in all aspects of our lives. Jenny, Sense Earth's Director, has taken an ctive part in initiating this exciting new venture.
Etikora offers customers a more ethical, responsible and caring way of shopping online
Etikora supports eco-businesses and workshops, some of whom are in our destinations
They promote organic and eco-friendly production methods, and encourage the use of recycled materials when available
They give both brand partners and customers a fair deal
My first trip to Africa has been a truly wonderful experience, thanks for your amazing local knowledge.
Suzie Delaney
The meticulous planning and organisation gently guided us to places well worth visiting. It ultimately fulfilled our wish for a great relaxing holiday.
Brian O'Boyle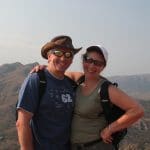 During our journeys your infectious enthusiasm, and specialist knowledge illustrated Sense Africa is pertinently named as our senses are still buzzing from our experiences.
Dave Thomas