There is nothing quite like being out in the wild in India. Walking the countryside, smelling, hearing, and sensing nature is the highlight of any safari, and walking in India is no different
What Are Indian Safaris Like?
A few of you reading this may have been lucky enough to travel to go on safari in Africa. In Africa there are bush walks and then there are "bush walks". They vary from relatively safe day walks to intensive hikes which require armed guides and trackers that aim to get you close to some of Africa's iconic species. Walking safaris in India are similar, and range from half day experiences to the three-day Forsyth Trail.
Safaris in India have come a long way since my first visit when all that was offered was a "jeep safari". Satpura National Park situated in Madhya Pradesh is one of my favourite destinations as it offers one of the most drivers safari experiences in India today. This is thanks mainly to the foresight of the staff and owners at Forsyth Lodge, who helped to pioneer the walking safari in India. Utilising different areas of the park they also offer open vehicle safaris, canoe safaris and overnight wilderness camps.
Tigers, Bamboo, and Pepper Spray?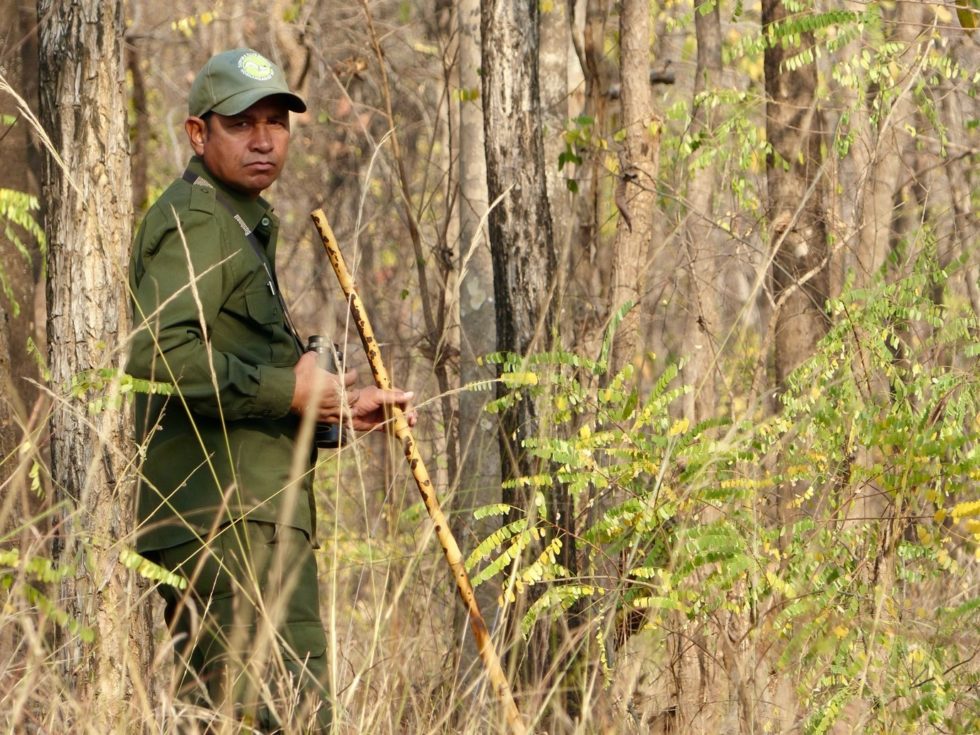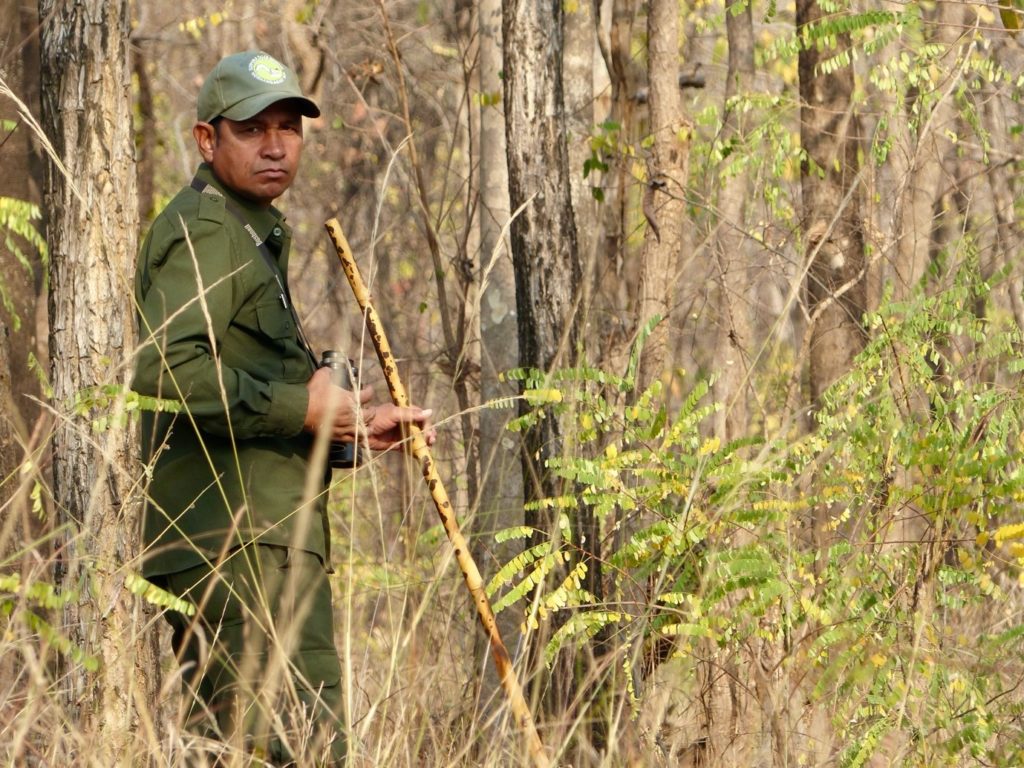 I remember the first time I walked in the wild in India. We had been driven down to the Denwa River by Vinny our guide and then taken across the river to meet our "Forest Guide" (the Indian equivalent of an African tracker) who would lead us on our trail into the core area of the park.
My old friend and seasoned African traveller Martin raised a quizzical eyebrow as we were given our safety briefing. Vinny explained to us the safety procedures and that he was "armed" with a Bear Horn, a can of pepper spray and a bamboo staff for our protection against Sloth Bears. At this point I looked at Martin and could read his mind; "Sloth Bears, what about the F… tigers? Pepper spray, a piece of bamboo and a horn are about as useful as a chocolate tea pot!" Vinny smiled at me and winked.
Of course, we both should have known better and trusted in our guides knowledge, but we were out of our African comfort zone. Vinny explained to us that tigers really don't like humans and tend to run from us. Sloth Bears are aptly named, they are slow and are only provoked if stumbled upon, which is highly unlikely. And finally, that the three methods of protection are all tried and tested. As it would appear is the courage of the forest guard who would blast, spray, and strike any attacking creature. Placated, with the knowledge that we were as safe as we could be walking through the forest that inspired Kipling's Jungle Book, we set off.
Walking the Denwa River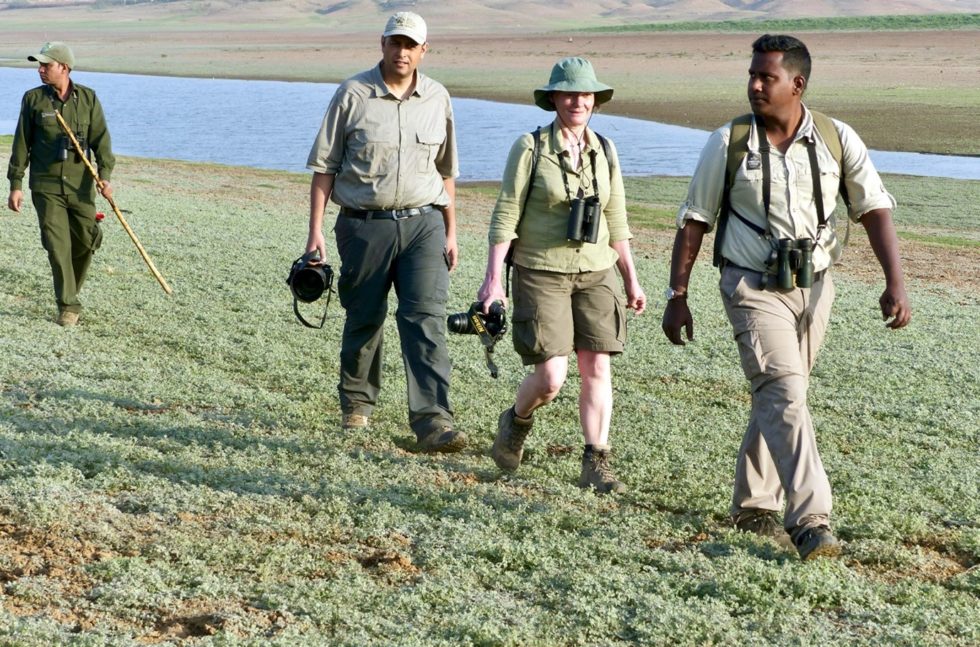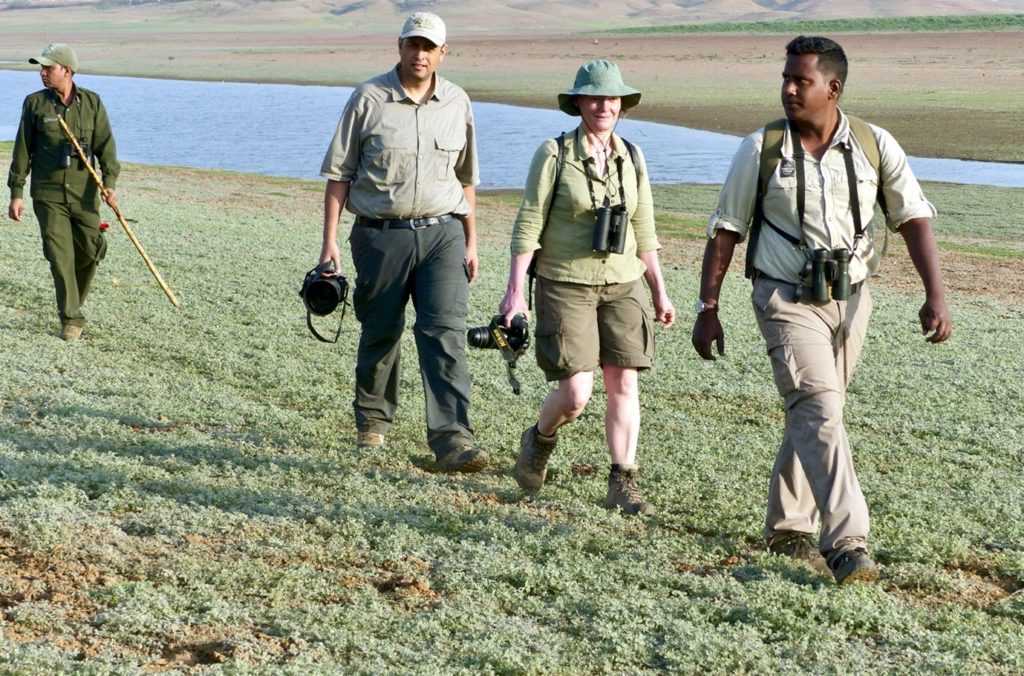 What followed was one of the best bush walks I have ever experienced, the misty, lethargic sunrise walking along the banks of the Denwa River. Photographing Indian Skimmers as they swooped low across the sand banks and then the Jungle itself. Pug marks of tigers, sloth bear scratchings on the trees, deer barking warnings, new types of insects, and plants to learn about and a cobra slithering quickly away from us down the path. We became absorbed with these new experiences and the knowledge imparted by our guide and the forest guard.
Vinny winked at me, the forest guard left his bamboo stick in a thicket, pocketed his bear horn and pepper spray and walked off back into the forest and Martin smiled a satisfied smile.
Walking in the wild in India like Africa has now become an integral part of our Sense Earth itinerary. I cannot wait to see how a multi-day Indian tented safari compares to Africa.