A mere mention of India is enough to conjure up a hint of spice, a flash of colour, and a whiff of excitement. India is a culture-filled destination where bustling metropolises rub shoulders with ancient history and tropical paradises.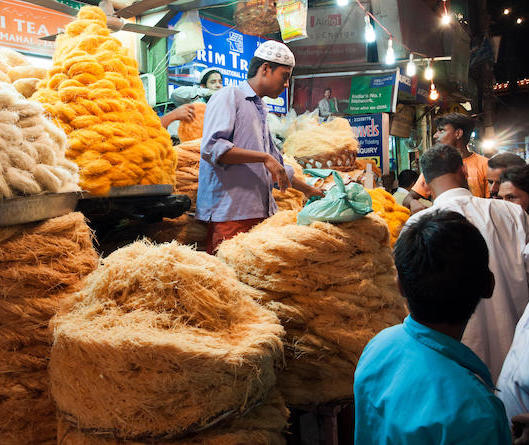 Sumptuous cuisine
Enjoy a world of culinary delights. India is synonymous with curry and spices, and its cuisines are as varied as its people. Explore the many flavours of India, from the spicy street food of Old Delhi to the distinct romance of Avadh. Add a pinch of culinary history and a dash of traditional culinary arts, and your journey is the perfect recipe for any food lover and connoisseur! Taste authentic local delicacies and learn the secrets behind some of the country's most popular dishes.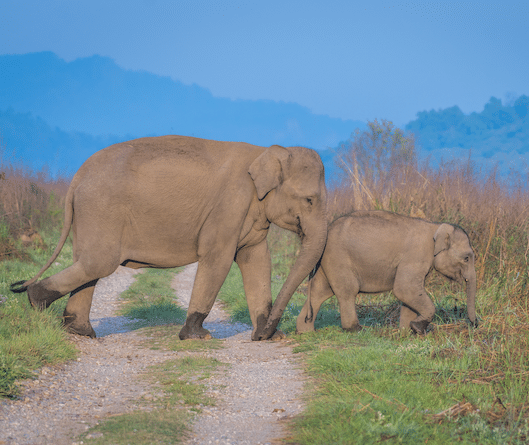 Indian safaris
India is an incredibly diverse country for scenery and its associated wildlife giving the enthusiastic wildlife spotter a lot to get excited about. Travel through steamy jungles, rain forests, large deserts, wide open plans and remote, unexplored mountains. Whilst India doesn't have the density of large mammals on display that you can find in parts of Africa, it does have some unique species that you simply can't see anywhere else in the world. Enjoy a safari with an exotic Indian twist.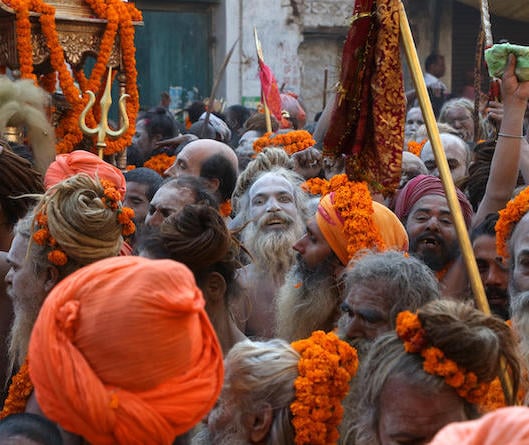 Join a festival
Virtually every temple in every town or village across the country has its own festival. The biggest and most spectacular include Puri's Rath Yatra festival, the Hemis festival in Ladakh, Pushkar's camel fair Kullu's Dussehra and the Kumbh Mela. While mostly religious in nature, merrymaking rather than solemnity is generally the order of the day, and onlookers are invariably welcome. Indeed, if you're lucky enough to coincide with a local festival, it may well prove to be the highlight of your trip.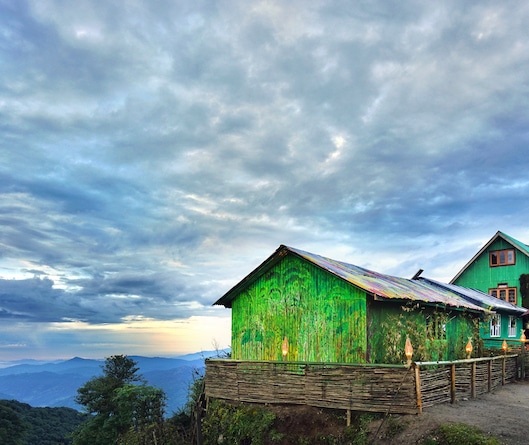 Stay in a community
Living with a local community and recognising our impact on local resources is one of the most important ways to give back to the beautiful communities that welcome us. Walk into the verdant jungles of Binsar and learn to identify different bird calls. Stay at eco-friendly lodges and learn how the local community is preserving the ecology of the area. Be a farmer for a day, see a fascinating collection of butterflies, or visit India's oldest national park.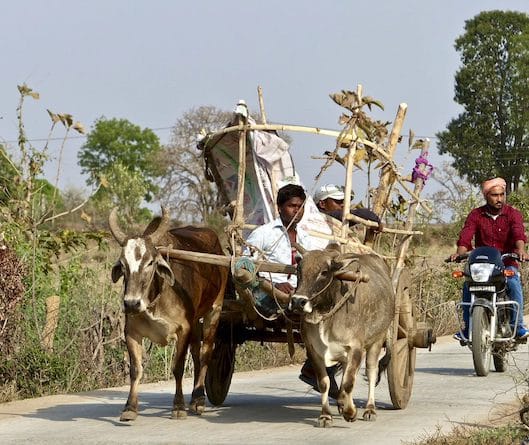 Journeys in India
A wise man once said, "Sometimes it's the journey that teaches you a lot about your destination." This is so true for India. Whether you choose to travel by train, private vehicle, use one of the many airlines or experience a camel cart, rickshaw or tuck tuck, travelling in India is often chaotic and always memorable.
In a country with a population of over a billion people, incredible journeys are a daily way of life.
Capital: New Delhi
Area: 3.287 million km²
Languages: Hindi, Bengali, Marathi, Urdu are the top four.
Where to visit: A tiger/wildlife reserve, street markets, Varanasi and Agra.
Wildlife to spot: tiger, Indian elephant, red pandas and Great Indian Bustard.
India is one of the world's most beguiling and captivating countries. Find yourself astonished and inspired by incredibly rich cultures, mouth-watering cuisine, serene notes of spirituality and breath-taking landscapes.
The energy and spirit of this country is intoxicating.
The majestic stealth and power of the tiger is a huge lure for wildlife enthusiasts to India. Along with the tiger, India has 15 cat species, four species of bear and over 1,250 species of birds. India also has the Big Five with elephant, rhinoceros, lion, leopard and gaur.
India offers a whole array of safari activities encompassing walking safaris, boating, canoeing, night safaris, cycling safaris and elephant safaris. We are very keen to change the way people perceive wildlife in India, and would love to take you to the more remote and less visited parks.
Contact Us
Looking for a holiday experience to India? We would be delighted help. Give us your ideas and together we can create your holiday.
The Indian climate is special, and because it is so vast the weather varies a lot from region to region. India is generally sunny year-round and is at its hottest between March and June, with the monsoon season following from June to October. It's still plenty hot during the winter months, but it does get very chilly during the night, especially in the north.
Destinations in west and central India and the deep south are best visited from October to March. We recommend seeing northwest and northeast India between November and early March. The Himalayas are at their best from March to October.
January
With sunny days and dry weather, this is one of the best months to visit India. Daytime highs in the South and West such as Mumbai, Gujarat, and Rajasthan, are around 20 – 30C, making for pleasant sightseeing.
February
The mountains are cold and the rest of the country is basking under a warm sun. The southern parts of India are bathed in sunshine as is the Golden Triangle region and central and northern parts of India.
March
Temperatures start inching upwards in March. It starts to get hot all across India with temperatures over 30°C. It's a great time to visit the Himalayan states as spring flowers bloom across the valleys.
April
Soaring temperatures across the country make the cooler hill stations an attractive destination. It's prime wildlife viewing season as the heat and dry weather drive animals to watering holes. Humidity levels  rise making sightseeing a challenge.
May
It's hot and sultry across most of India. Daytime highs in the Golden Triangle and Kolkata cross the 38°C mark while in the south readings are lower at around 35°C. The only exceptions are in the far north which include Uttarakhand and hill stations.
June
Heat and humidity levels are high in West Bengal, Rajasthan, and the Golden Triangle region. Thunderstorms become more frequent as the monsoons start. Ladakh experiences dry and sunny days and a good area for travel.
July
The monsoon sets in firmly bringing in torrential rains across most of the country but particularly in western, central and southern India, sometimes, leading to flooding. Rajasthan receives less rain making it a good tourist destination.
August
The country is right in the middle of the monsoon season. Precipitation levels are high and the scenery turns lush and green. It's the perfect time to check into a heritage hotel or ayurvedic resort and enjoy the warm hospitality that India is known for.
September
The monsoons are on their way out, although the south still receives a significant amount of rain. In Rajasthan, the rains have completely stopped leaving behind a lush, green scenery.
October
Rainfall and temperature drop this month. This is the month of festivals with Navratri/Durga Puja and Diwali being celebrate with much pomp and show. Travel the Golden Triangle route and revel in the grandeur of the Durga Pooja celebrations.
November
Pleasant temperatures and sunny days make November a popular month to travel to India. Diwali, the festival of lights, is celebrated with a lot of enthusiasm in most parts of the country. In the south, Kerala and Tamil Nadu still receive rain.
December
With dry days, low humidity levels and glorious weather, this is one of the best months for travel in India. It's peak tourist season so plan your trip well in advance. The month is packed with festivals, events and concerts, so there won't be a dull moment.
Itineraries Featuring India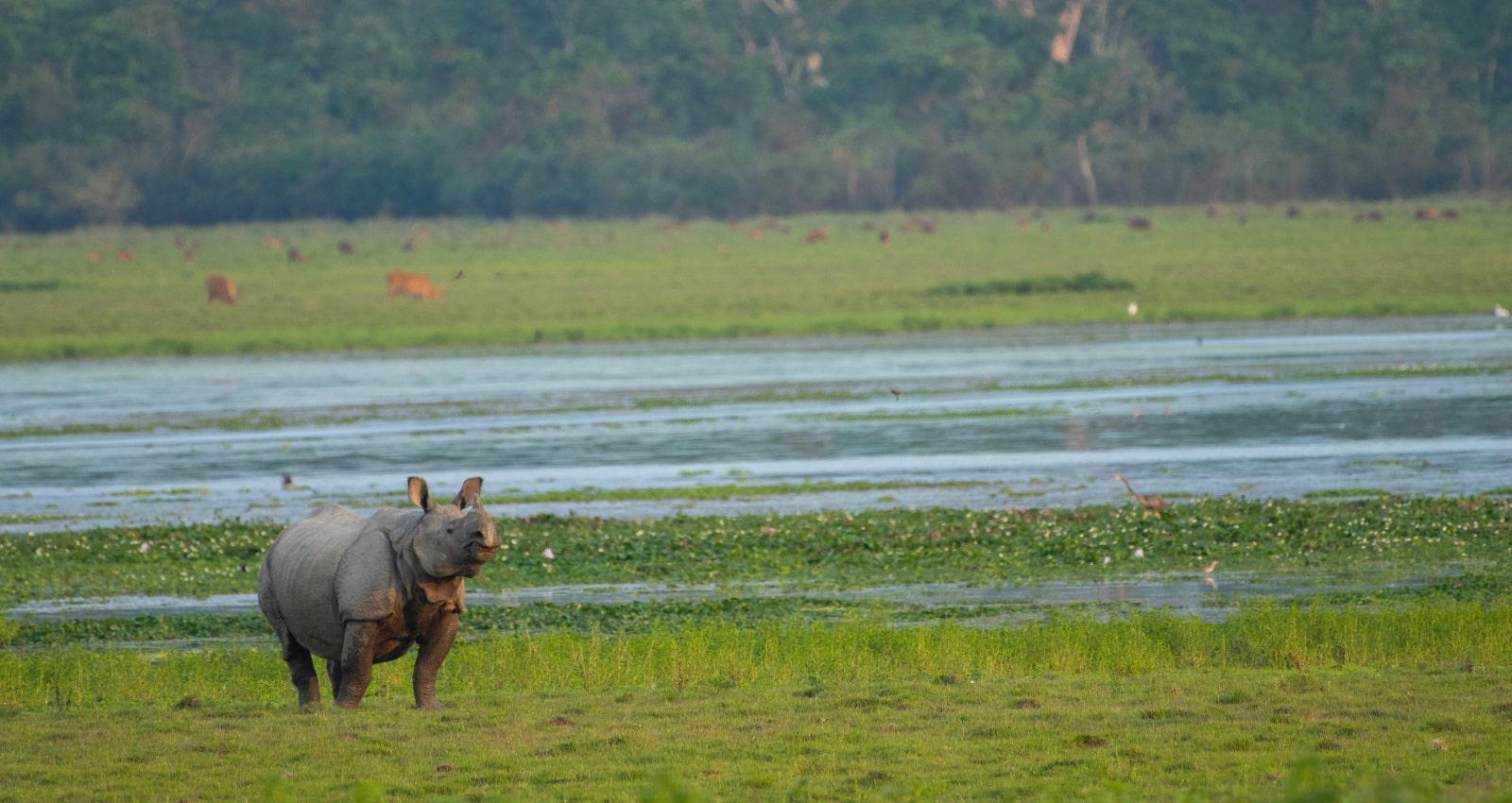 13 Nights
7 Lodgings
From £5,250
Indian big five
A showcase of India's Big Five - lion, tiger, Asiatic elephant, gaur (Indian bison) and one-horned rhinoceros. Stunning, unique scenery.
Read more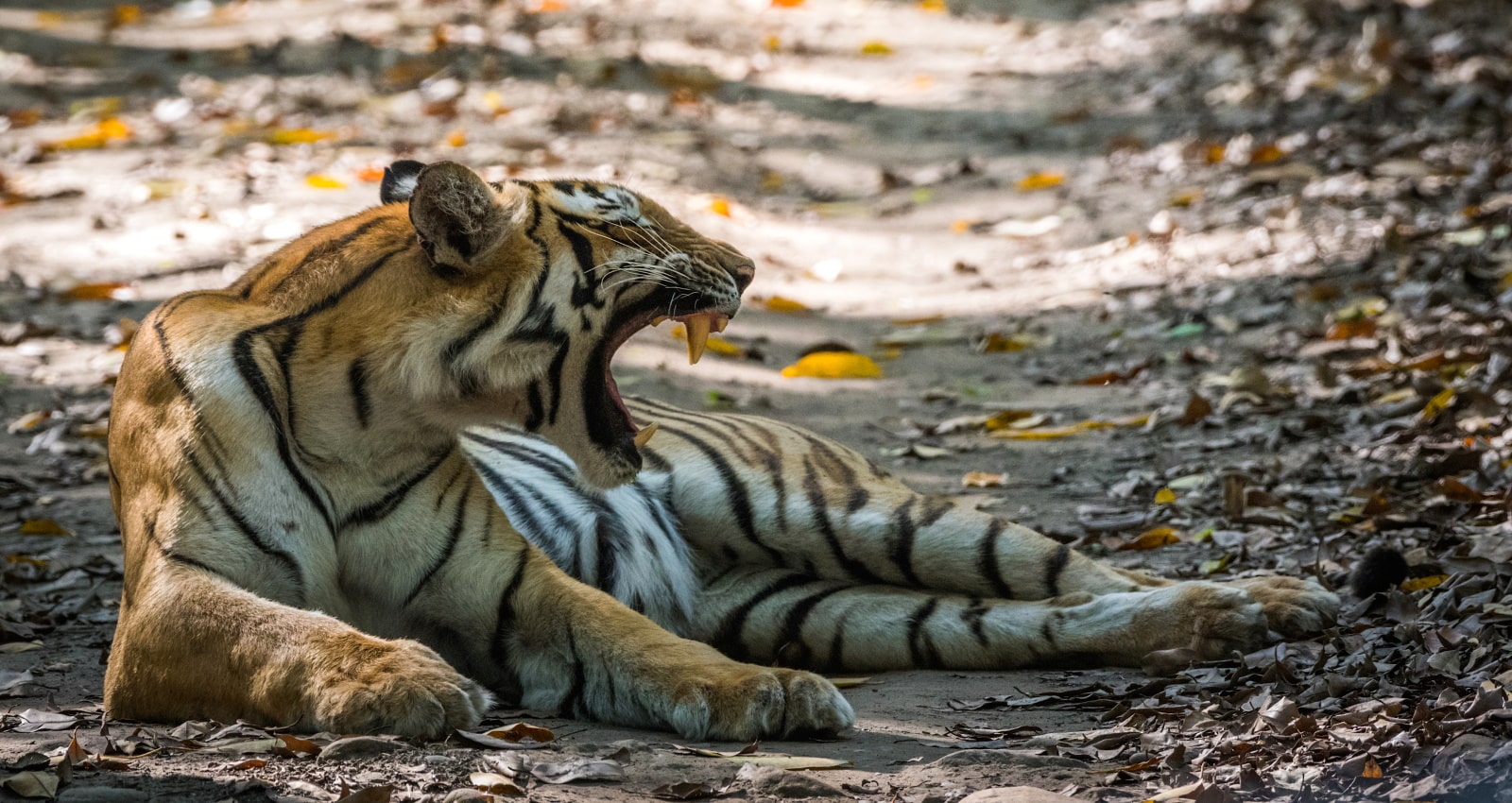 13 Nights
6 Lodgings
From £4,600
wildlife and cultural wonders
Madhya Pradesh is the true centre and heartland of India. Its forests were made famous by Rudyard Kipling. Enchanting with varied wildlife.
Read more