With the internet full of trips  advertised for groups and couples, you might be fooled into thinking that you need a partner or a friend to fulfil your travel dreams. But travel does not need to be a group or couple affair, and going solo can sometimes turn out to be the better option.
Here are some reasons why you should consider solo travel.
The Freedom of Travelling Solo
The sheer freedom that comes with solo travel is the main reason it is popular with many individuals. Travelling with others means making plans with others and we all know that cooperation can sometimes be tricky. Especially when you've come a long way and you're excited about specific museum or landmark, but your travel partner just isn't that bothered.
Travelling alone is a liberating experience and a time where you are allowed to be selfish and do exactly as you please. No arguments and no compromises. If you fall in love with a city or a place, you can stay there as long as you like. Spending six hours in an art gallery or trekking for miles to see an incredible view? The options are endless. Think of all the places you dream of visiting and make it happen!
Make New Friends
You'll be astonished at how many new friends you'll make by travelling solo. When you travel with others, you stick together and you're less likely to wander from your friend group. Travelling alone means you're more likely to chat with locals, meet new people and be more sociable.
Many people are surprised to find how much more approachable they are alone than with friends or a partner. Of course, if you start tiring of your own company, you can easily integrate a guided tour or two into your solo holiday and get the best of both worlds.
Join a Group Trip
Many individuals join our group trips at Sense Earth alone, and make wonderful friendships along the way. Perhaps you're nervous about setting out by yourself or you want some company on your trip, either way our group trips are a perfect way to travel. You will form bonds with others in your group, many of whom may also be alone, and come home with wonderful experiences, while still feeling like you have set off by yourself.
These group trips allow you to explore the world with that bit of support and reassurance that you are not alone. We also offer Women Only group trips, if you are a woman seeking to travel with other women.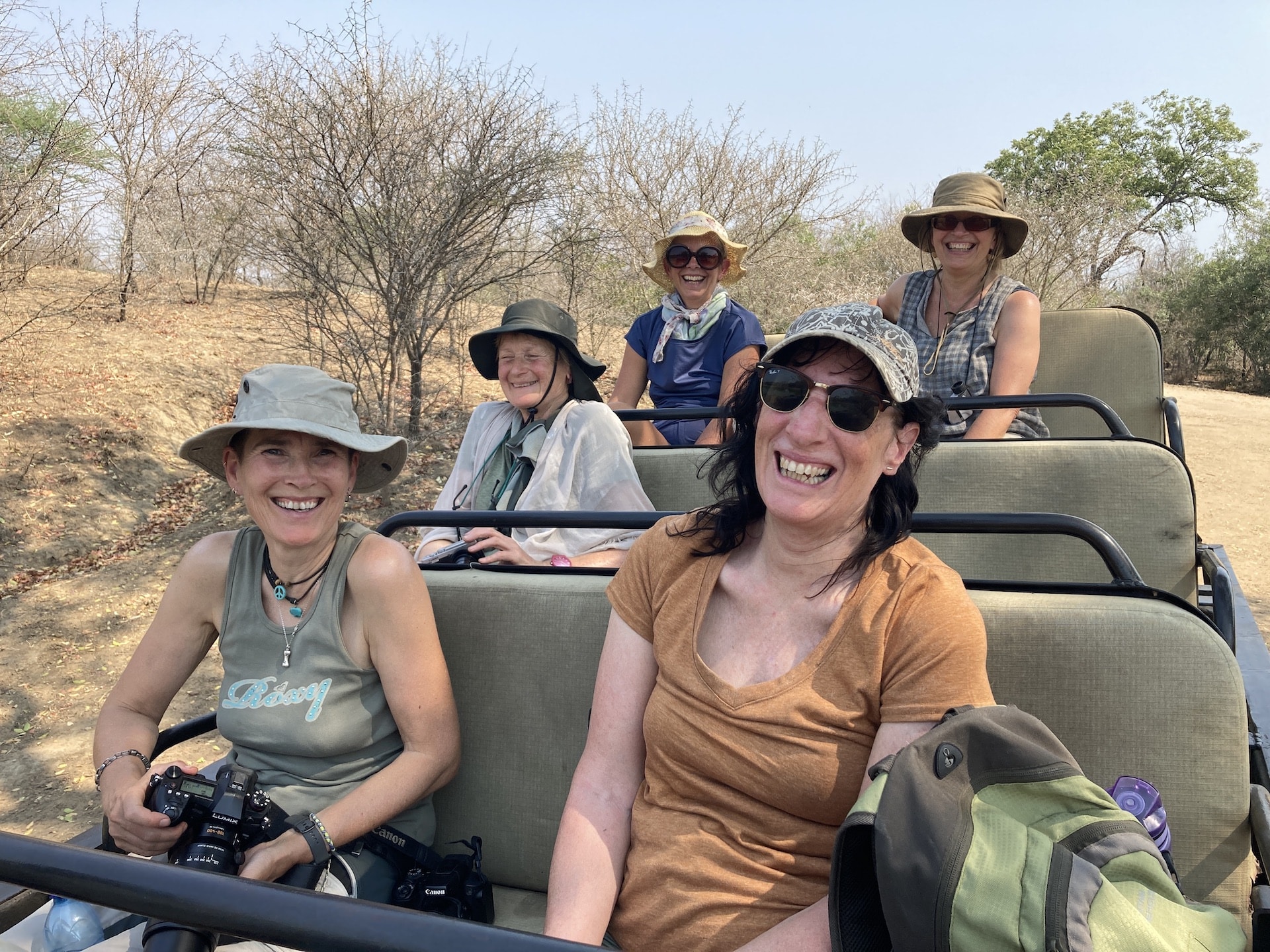 Gain Confidence
Making your own decisions and following your own interests means you become more confident, decisive and learn about yourself as a result. There is nothing more rewarding than overcoming the obstacles and inevitable problems of travelling and knowing you did it all by yourself.
Your awareness of your surroundings also improves. Moments you might have spent chatting with your companion could be spent on looking out of the window, taking in the details you otherwise wouldn't have noticed.
Self-Discovery
By the end of your trip, you'll be certain of what you enjoy and what you don't, totally uninfluenced by someone else's opinion. Travelling to 'find yourself' is a cliché narrative but there is ultimately some truth in it! You're never too old discover more about yourself.
Solo Travel Expenses
Unfortunately, the solo traveller can expect their trip to be slightly pricier and costs are definitely something to consider. If you're taking a taxi to the airport, that cost will be entirely yours to pay, unless you find a fellow traveller to share with. Room prices won't be shared between you and a travel companion and single rooms tend to be more expensive.
But you are also free to save money by, for example, choosing a cheaper hotel or mode of transport than your travelling companion would have. Sometimes there are concessions for group tickets, meaning individuals pay more. Unless you bring a new friend along, going solo means you won't be splitting meals as you might have done. If you want a private guide for a certain area, that cost won't be shared either. These are matters to be aware of, but solo travel doesn't have to be expensive.
Unsure Where to Start?
Do some research on your dream destination! Find out what you really want to see and how to make that happen. Try to book flights that land during the daytime in your chosen country, as navigating a foreign country can be stressful enough let alone at night.
Plan your route from the airport to your first accommodation and make sure you haven't chosen a hotel hours away (unless you're confident that you'll get there before nightfall). It's always good to book popular tourist destinations, like museums or parks, in advance to skip the queue. Although you sacrifice an aspect of spontaneity, it is always worth booking ahead!
Alternatively, if you don't want the hassle of looking through accommodation and flights, use a tour operator. Sense Earth can organise your perfect trip for you, taking the burden of planning off your shoulders. We'll design your itinerary in line with your interests and hobbies, and we keep in touch every step of the way to ensure you're happy with all aspects of your holiday.
Your safety and comfort is our priority. Whether you want a self-drive holiday in Namibia, a walking holiday to Eswatini or a group trip exploring India, leave your stress at home and let us take care of your solo travel dreams.