There are a plethora of things to see and do in Eswatini. These range from your expected African safaris and cultural excursions to much more adventurous activities, unique experiences and national events. You can be sure that there will be something for everyone. There are the highlights of Eswatini but here is a more comprehensive list of what is on offer.
Wildlife reserves in Eswatini
Although Eswatini is a small kingdom there are numerous parks and reserves to get your wildlife fix.
In the western side of the country where it is mountainous there are two reserves worth visiting. These are Malolotja Nature Reserve and Phophonyane Nature Reserve. Both reserves are excellent for walking in; Malolotja is brilliant for half or full day hikes and has wonderful views across rolling hills and more of the larger species of antelope whereas Phophonyane is best for botanical nature trails and the smaller mammals.
In the central area of the kingdom are Mlilwane Wildlife Sanctuary and Mantenga Nature Reserve. These reserves are less mountainous, more rolling plains interspersed with rocky hilltops and valleys. Mlilwane is an ideal start to your visit to Eswatini, as it is a gentle introduction to safaris. Here you can walk amongst wildlife along the marked trails and without a guide. Apart from crocodiles that are confined to the water or nearby banks there are no dangerous game here. It is an absolute pleasure to be able to walk freely amongst zebra, wildebeest, other antelope and curious warthog. Mantenga is usually visited for its cultural side although the waterfalls here are lovely to visit as well.
Finally in the eastern side is the lowveld – your typical African savannah where flat top acacias are dotted across the rich red earth. This is the home to the Big Five. There are Big Five safaris in Mkhaya Game Reserve and Hlane Royal National Park, and these are exceptional. Mkhaya was initially set up to breed the endangered black rhino and now has a host of other species including white rhino, buffalo, rowing and sable antelope along with other species. At Hlane there are black and white rhino, elephant and lion, and leopard is in the area but rarely seen. Again, there are also a host of other animals to see. Both Mkhaya and Hlane have excellent guides and the guided safaris are brilliant.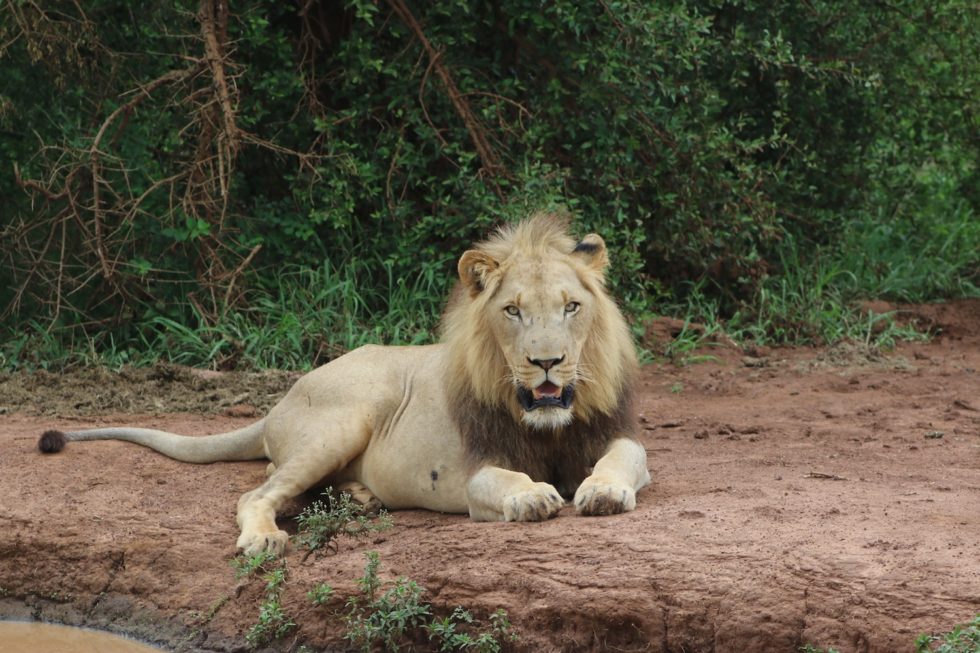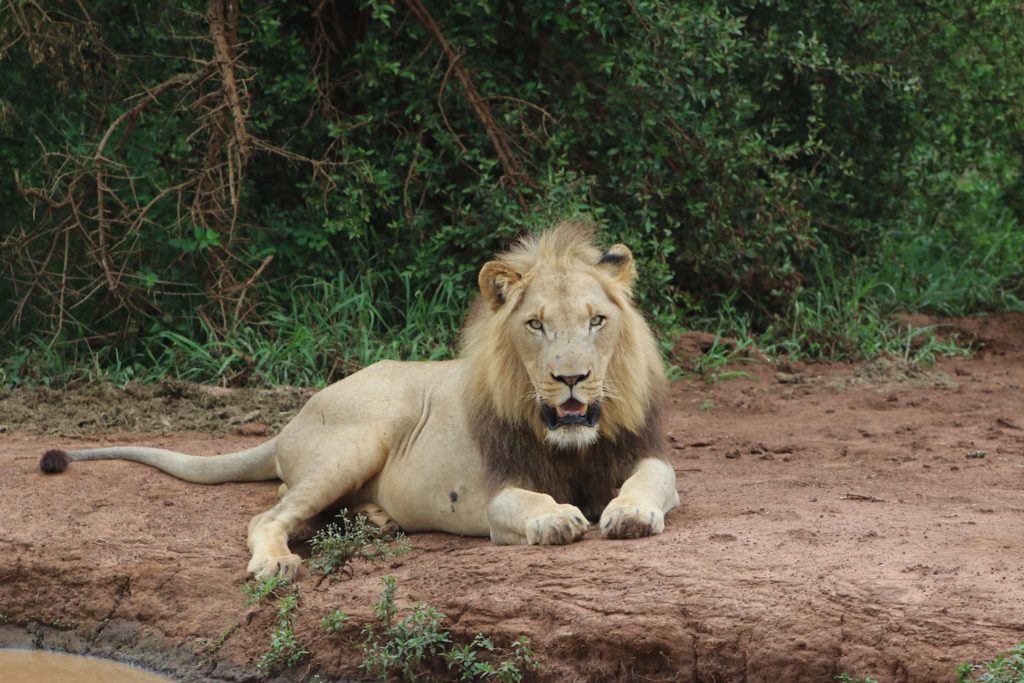 There are two other reserves that are worth a mention here. The first one is Mbuluzi Game Reserve where you can walk or drive around the reserve unaccompanied, it is also very good place to see giraffe, you will never forget walking amongst a 'tower' of giraffe. The second is Mlawula Nature Reserve, and this again is also great for self-drives and walking. Maps are available at the reception in both reserves with roads and trails marked.
Cultural activities to see in Eswatini
Eswatini is steeped in its culture, and very proud of its heritage. Culture is woven into everyday life and you will probably see locals in traditional dress walking on the side of the road, kids dancing and maybe even one of the many ceremonies that occur each year.
There are two brilliant places to learn about the Swazi culture; Mantenga Cultural Village located in the centre of the kingdom in Ezulwini Valley and Matsamo Cultural Village on the northern border with South Africa. Guides expertly take you around a local village teaching you about traditional Swazi life. Twice a day there is also traditional dancing. Although these experiences were created for tourists quite often there are locals heckling the dancers!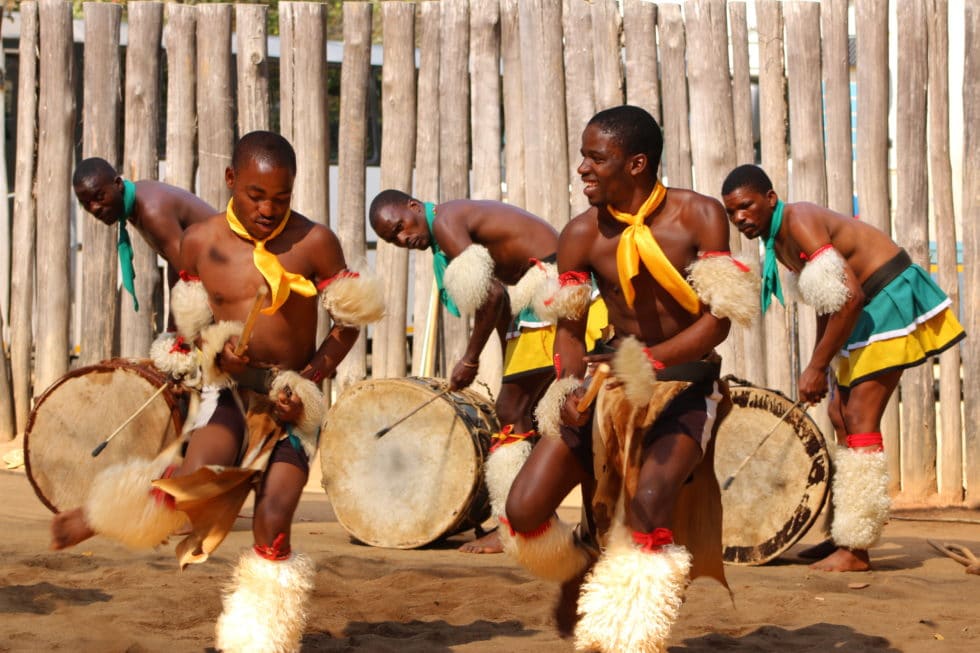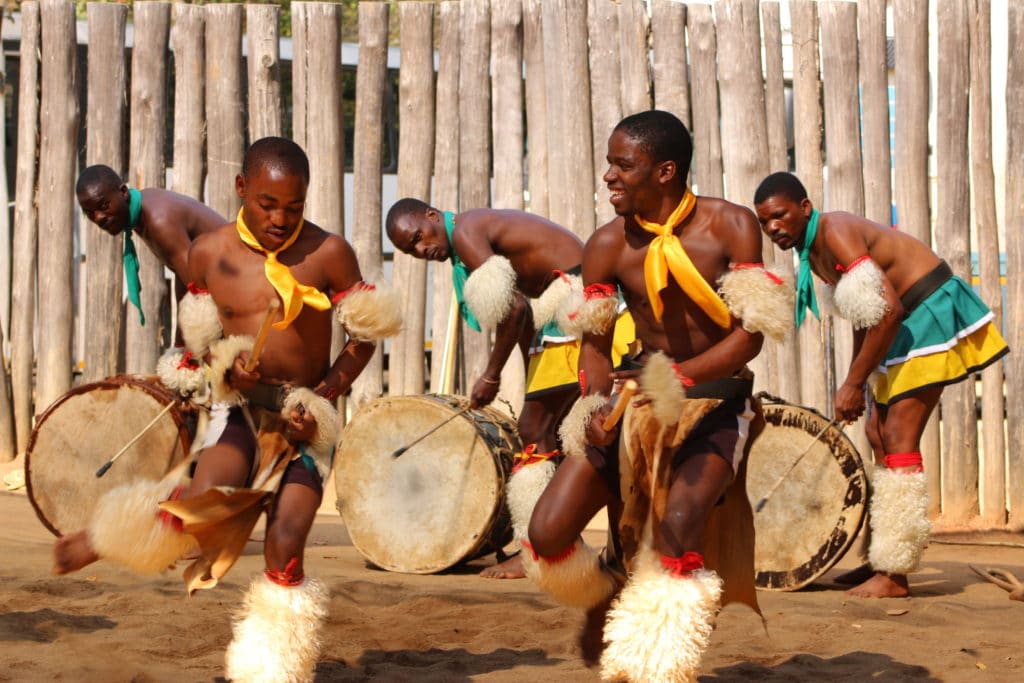 If you want to really immerse yourself into the culture and visit a local community then Shewula and Mhlumeni communities have the option for you to stay there, and all proceeds go back into supporting local AIDS orphans and vulnerable children. Whilst you are there the people running the camps can organise visits to local homesteads, churches, maybe a trip to a local school and even a visit to a local sangoma (traditional healer). This is all organised in a culturally sensitive way.
Ceremonies & festivals of Eswatini
The Swazi calendar has a number of ceremonies and festivals that occur each year. Consider yourself very lucky if you have the opportunity to see or participate in one of these. We advise that you take a local guide with you so that you know the etiquette for each ceremony. It can be a bit of a minefield! Dates for many of these are never set in stone and quite often official timings are only made public two weeks before the actual event. So they are very hard to predict!
The key ceremonies are the Umhlanga or Reed Dance which is in August / September and celebrates womanhood and the Incwala or Kingship Ceremony takes place in December / January and is the most sacred annual ceremony. This marks the kinship with the king reaffirmed and the nation is then renewed as well as the New Year.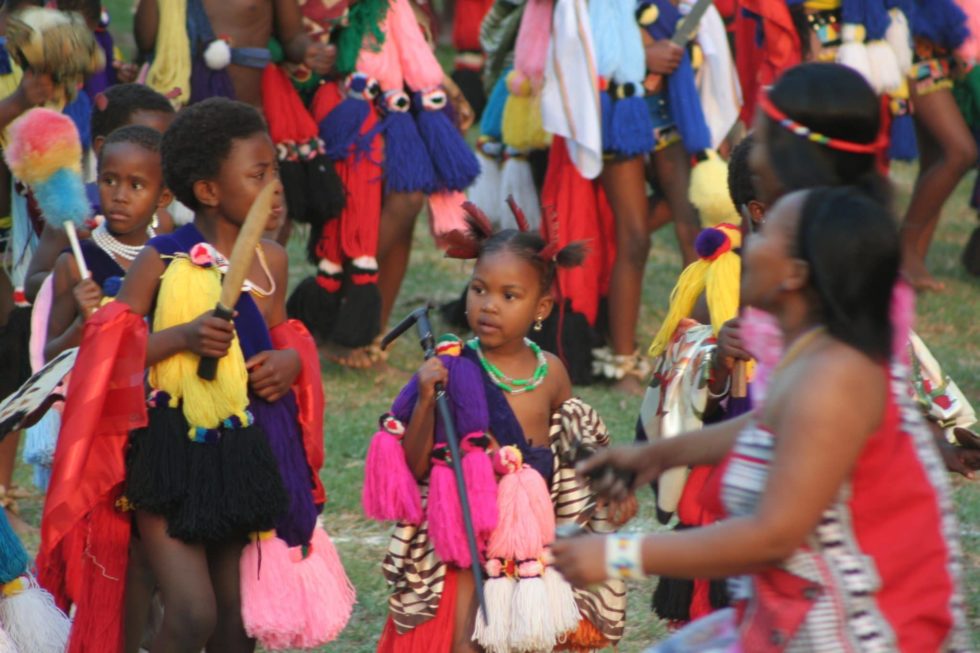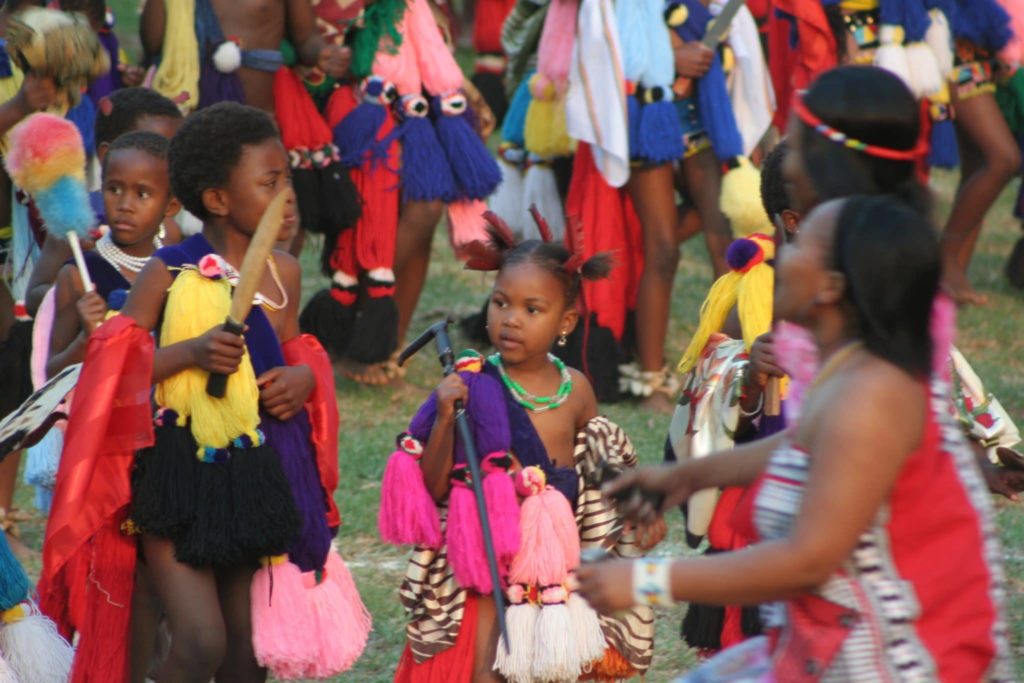 There also is the Marula Festival in February which is a tribute to the riches of mother nature and an annual royal celebration. Lastly there is the MTN Bush Fire Festival, one of Africa's largest music festivals which is held at the end of May.
Adventurous activities to see & do
Eswatini has numerous activities to see and do ranging from gentle adventure all the way to extreme adrenaline rushes.
The gentler activities include walking and hiking throughout the kingdom. The wonderful thing about this is that you can walk freely in many of the reserves and follow the self-guided trails. Alternatively, you can pick up a local guide as well for the more serious routes, such as Sibebe Rock, Shebas Breasts and Execution Rock in Mlilwane. Other activities possible include bee keeping, golf, seeing local rock art and birding. As Eswatini has a number of ecosystems there are over 500 species to spot.
More adrenaline fuelled activities include mountain biking, some of which can be done in game reserves, horse riding, again you can ride amongst game, caving, canopy tour or zip wires in Malolotja and white water rafting on the Usutu River.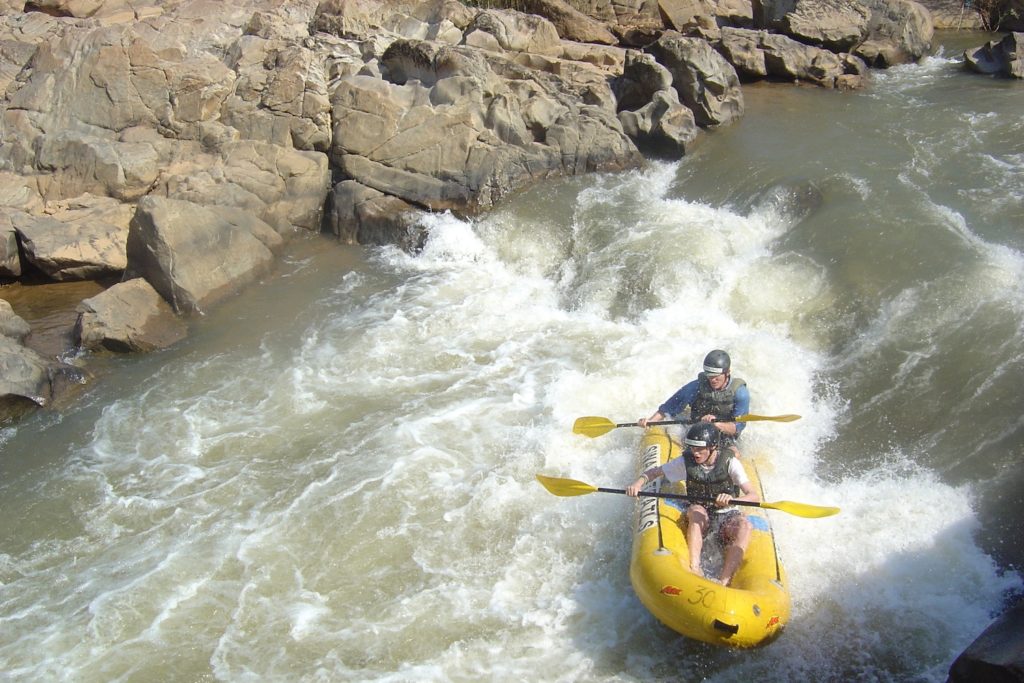 Arts and crafts to buy
One of the wonderful things about Eswatini is the opportunity to see artisans at work. You can watch them creating a varied number of products out of different natural resources. These artefacts are sold worldwide and are produced in an environmentally sound way. It is possible to see many of these being created, some you can even participate in. And you can support local communities by buying these products as well as having memories to take home with you. Workshops are dotted all over the kingdom and these include:
Ngwenya Glass for glassware and also other artisan shops
Gone Rural for weaving of grass products
Baobab Batik
Swazi Candles for colourful candles in a variety of shapes as well as other artisan shops
Tsandza Weaving for beautiful home and fashion textiles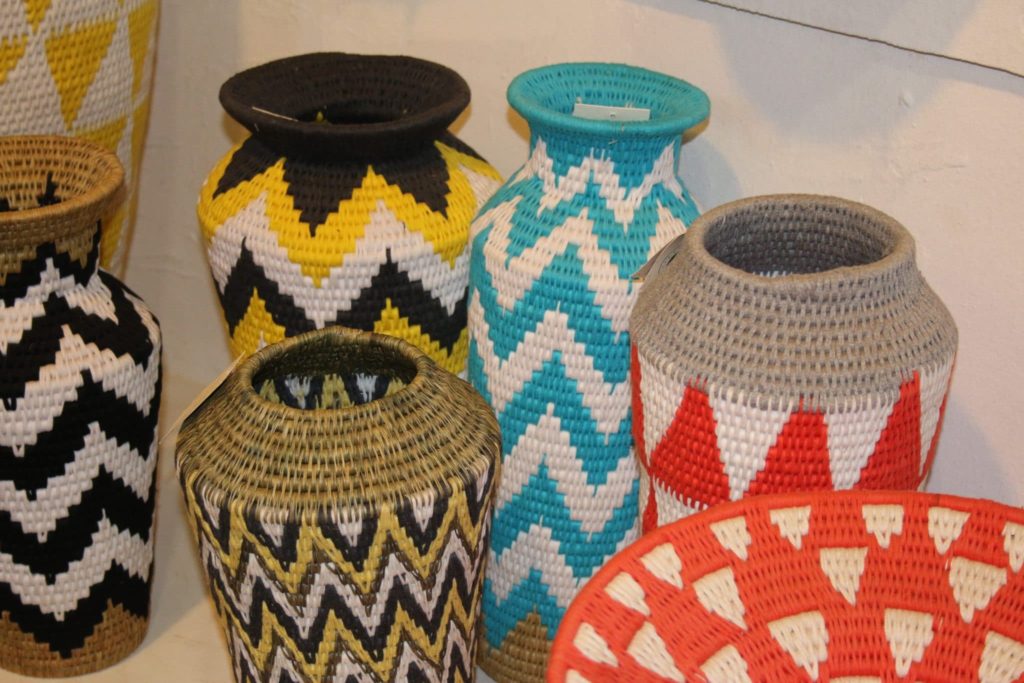 You will probably see locals carving wooden and soapstone ornaments on the side of the road as you drive through. It is a very creative kingdom.
Historical attractions to visit
Surprisingly there are not as many historical attractions that you would anticipate in Eswatini. There is the National Museum and King Sobhuza II Memorial Park which are both certainly worth a visit. There is also the Ngwenya mine, the world's oldest mine dating back 43,000 years. When you arrive at the entrance gate a guide will be there to show you around and impart his knowledge.
Other attractions to see & do
As you drive through Eswatini you will see there are a host of things to see and do; viewpoints to stop at, local markets to browse through, maybe a possible visit to the Houses of Parliament and the Archives. If you are driving along the western border then Maguga Dam is worth a visit, it is an incredible feat of engineering.  And why not stop at one of the many stalls that are set up on the side of the road.
You'll never be short of things to see and do in Eswatini.