We are often asked for a list on what people should take whilst on safari. There are the normal things such as mute and natural coloured clothing, sturdy walking boots and decent sunglasses, but there are other things that you might not think of.
Here are Sense Earth's top 10 safari items:
1. A Warm Hat.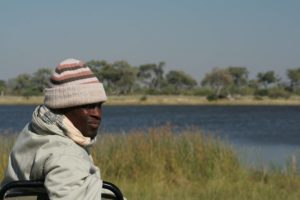 It is often assumed that on safari it is always hot, not so. A warm hat is greatly appreciated for those early morning safaris. To get the most comfortable game viewing experience you will probably appreciate a warm hat whilst sitting in the back of a landrover before the sun is up!
2. Gifts.
A gift of clothes, biros or even a football makes an enormous difference. Giving to the local community benefits them and ensures that you are a special part of that community. It also breaks the ice and you may even find yourself being invited into a homestead. Make sure you are a responsible traveller though and give in the appropriate manner.
3. Binoculars.
By the end of your trip your binos will be stuck to your eyes! It is better to bring a not so good pair than none at all. You will be amazed at how more rewarding it is having your own pair of binos, and you will probably end up using them to spot all sorts of animals and birds. Binoculars can add enormous value to your safari.
4. A Decent Camera.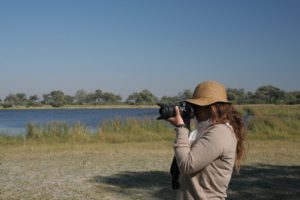 If you have a pretty good camera, then bring it. So many people ask us whether it is worth bringing a digital camera (and all the lenses) and what the likelihood is of it getting damaged. Yes, it might get damaged (although this is unlikely), but wouldn't you rather create some incredible memories of your safari than not at all?
It is also a great way of engaging with the local people, showing your pictures of them makes it is easier to strike up a conversation, enriching both yours and their experience. Just make sure that you ask whether you can take a picture of them first, again travelling responsibly.
5. Head Torch.
Once used you will never go back. You will never have to put a torch in your mouth again when looking for that essential bit of kit! A head torch makes life so much simpler.
6. Copies of Documents.
Having a copy of your passport, insurance certificate and your airline ticket gives you a bit of a safety net in the event that your real documents are lost or stolen. It makes life easier when being issued a new one or if you need these details.
7. A Bird Identification Book.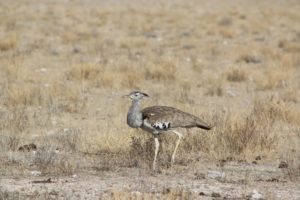 You may think that you are not a twitcher, but after your holiday you may want to rethink this. There is no way that anyone can ignore the fact that birds are much more colourful, more dynamic and have fascinating and quirky habits. By the end of the holiday you will be using your binoculars to spot yet another bird. Twitchers unite!
8. Hand Gel.
Hand gel is a great invention and handy to have when out and about in Africa. Using hand gel before eating helps to seriously reduce the risk of you catching something whilst on safari and potentially putting you out of action for a few days. Better to be safe than sorry.
9. A Good Book or Your Kindle.
There is always time for relaxing and taking time out and reading a book by a waterhole, it is a small pleasure in life. You may even need two, or three…
10. A Small Day Sac.
To put all the above in!