When you're planning a holiday, consider a self-drive, there's nothing quite like it!
What is a Self-Drive Holiday?
On a self-drive holiday, you travel at your own pace in your personal vehicle with the freedom to explore each destination at your leisure. You can really have your own adventure, beginning and ending the day when you choose.  Enjoy the freedom of travelling from one lodge to the next, maybe arriving in time for a game drive with the local lodge expert. You get the best of both worlds – freedom when on your own and knowledge when out with the local guides. It is the perfect combination.
Who doesn't want more comfort on a holiday?  Having your own space makes all the difference to a relaxing holiday.
Freedom and Flexibility
A self-drive offers a great sense of flexibility and freedom that you may not get with other holidays. Not only is it fantastic for those travellers who enjoy spontaneity but it is also ideal for photographers, families and those who like to take their time. Being able to make frequent stops to take photos of your surroundings or to keep younger folk amused makes life so much simpler. Adapting your route to suit your needs makes a self-drive option incredibly photographic and family-friendly. How does a family self drive to Botswana and Zimbabwe sound?
Set the Pace
Whether you're after an exciting action-packed trip or you'd prefer a more laid-back holiday to relax and restore, a self-drive holiday allows you either options, or a mix of both. Your itinerary can also be adapted easily to suit your budget. You are in total control of where you go and what you spend. Adjusting the pace of a holiday to suit your needs is a pleasure you don't always get with other types of holidays.
Go Off the Beaten Track
When relying on public transport or a tour guide, you tend to stick to easier, more accessible places, naturally attracting more crowds. In your own car, the entire country is open to you, from hidden beaches to remote waterfalls. We provide you with advice and suggestions as well as in-depth routing descriptions, making your journey stress free and with an element of adventure. We have a number of game reserves that we recommend you try your own safari in and driving across Etosha in Namibia is an experience to remember.  Namibia really is the ultimate self-drive destination.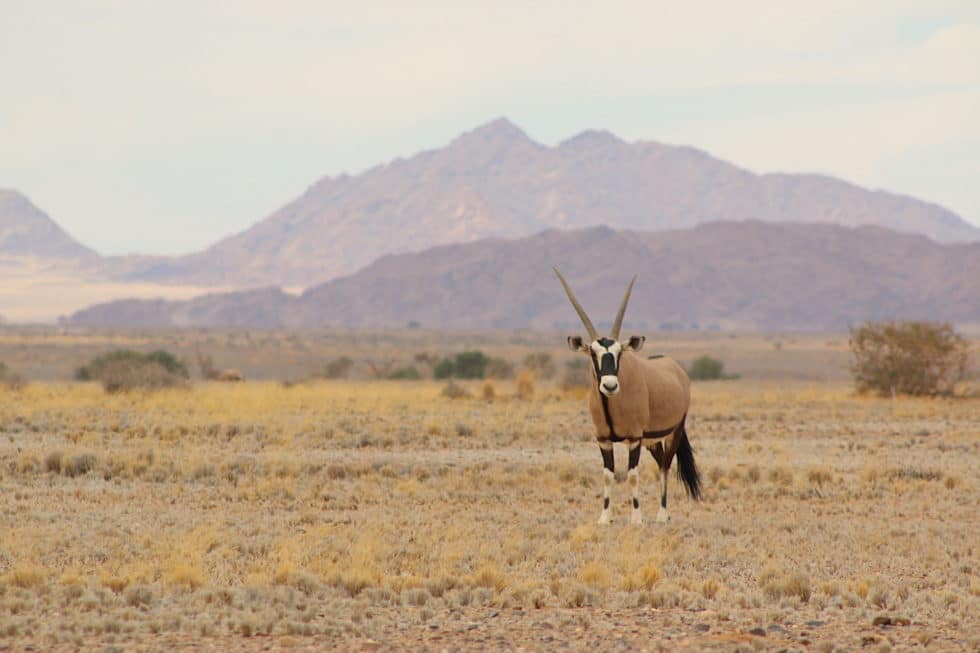 Self-Drives With Sense Earth
A self-drive holiday is a liberating approach to travel. At Sense Earth, we have a number of suggested self-drive itineraries to inspire you, from exploring Eswatini to Namibia and more. These can be adapted to your wishes and designed around your hobbies and interests. Take your time to really explore a country and get advice on the best way to have a genuine experience.
Solo Travel and Self Drive
The destinations we recommend for self-drives encourage independent travellers, not just couples and families; they are safe, friendly and have easy road systems to navigate. We only recommend destinations that are geared up for self drives and actively encourage this.
Safety and Advice
Your safety is a priority. We provide you with a phone with a local sim card and with all the relevant contacts needed. This includes a local number to call in the unlikely event of an emergency. We are on hand to make things easier for you so all you need to worry about is taking in your surroundings.
You will be met on arrival before you start your holiday. We will discuss your route with you and give advice on alternative excursions, allowing you to get the most out of your holiday. It is very likely that we'll have some top tips for you on your travels!
We want to make sure that you are familiar with your vehicle and comfortable to drive it. Before you do any driving we will go through a check list and make sure you are happy and confident from the start.
Consideration and Information
On arrival, you may not want to begin with a long drive and we are conscious of that. Either a chauffeur will drive you from the airport to your first nights' accommodation or you will only have a very short drive.
To really make the most out of your holiday, you will be given an in-depth folder with maps, flyers and other information to make sure your journey is the best it can be. We always give advice on those little extra excursions that are possible, so you don't miss out!
Have an adventure with a self-drive holiday.