My name is Raheema, and I am a digital marketing assistant here at Sense Earth.  I wanted to take the time to talk to you all about my favourite time of the year and something I am incredibly excited about, celebrating Ramadan!
Why Ramadan Matters
Ramadan is a month celebrated by Muslims all over the world, and is an important time of year in many of our destinations. Muslims refrain from food and drink from dawn until sunset, give up bad habits, and increase in acts of goodness like prayer, recitation of the Quran and charity. There is a certain feeling of calmness and warmth that washes over you in this month that is difficult to put into words. The fundamental spiritual benefits of fasting are to demonstrate submission to God, exercise willpower, attain self-control, improve on one's character and support impoverished people around the globe.
Essential to fasting is intention and sincerity. We have the firm belief that God has obligated Muslims to fast, and we fast hoping for and expecting a reward from God. This may sound difficult to someone that has never done it before, but it's much easier than you may think! It can be an adjustment and for most people, the first few days are the toughest, but your body very quickly adapts. In fact, every year during Ramadan I realise how often I used to go and look into the fridge out of boredom!
A Guide to Food at Ramadan
Every culture prepares a variety of different foods for Ramadan, with some staples that you will consistently see on the dinner table. In India, commonly prepared meals will be staples like samosas, pakora, biryani, daal and so much more. I am half Lebanese, and in Lebanese culture, you will often find a bowl of delicious salad like Fattoush on the dinner table. There is also hummus, some kind of soup as a starter and a wonderful array of fragrant rice, potato, and meat dishes as the main. Below I have included a picture of my very amateur first-time attempt at preparing a whole chicken in the oven. Despite being slightly burnt, it was delicious!
Celebrating Ramadan is not only about refraining from eating during the day, but also about giving up any harmful behaviours we may have. The Prophet, peace be upon him said, 'Whoever does not give up false statements (i.e. telling lies), and evil deeds and speaking bad words to others, Allah is not in need of his (fasting) leaving his food and drink.' [Reference: Sahih Bukhari] Muslims are also told to refrain from becoming angry and arguing with others, All of these help Muslims gain God-consciousness and continuously improve ourselves whilst also increasing the love we have for one another.
Ramadan is often a community affair, with more people attending the mosque every evening of Ramadan to pray the Taraweeh prayers and coming together with friends, family and neighbours for iftar. There is a great reward for Muslims that give extra to charity during this month. There is also an obligatory Zakat Al-Fitr payment, which is an amount of charity that must be given before the month is finished. The purpose of Zakat Al-Fitr is to enable poor people to celebrate Eid, which is the celebration that follows Ramadan.
Celebrating Eid
The end of Ramadan is marked by a celebration Muslims worldwide take part in called Eid Al-Fitr, which translates to 'festival of breaking the fast'. Every culture celebrates Eid a little differently, but there are some core elements of the celebration. Eid is centered around celebrating the end of a month of fasting and spending time with family, friends, and people within the community. Demonstrating our gratitude to God is core, which is why on the morning of Eid, Muslims pray a special congregational Eid prayer.
In India, families get together to eat special foods and deserts, give gifts and spend time together. Special celebratory dishes in India include Lachcha or sivayyan, a dish of fine, toasted sweet vermicelli noodles with milk and dried fruit. Other dishes such as Shahi tukda Tukda, Halwa Puri are also prepared. Kids commonly receive money from family and friends as a gift or 'Eidi'. New clothes are often purchased and worn for Eid. On Chandraat, or the night before Eid, women put henna or mehndi on their hand, ready for the celebrations the following day wherein people will visit each other's houses to share in the joy and celebration.
Sweet Treats
In my culture, we prepare an array of delicious Lebanese sweets and desserts, my favourite of which are ma'moul and baklawa. Ma'moul is a filled butter cookie made with semolina flour and stuffed with dates and sweetened nuts. Here are some pictures of some my mum and I made below! On the left is the ma'moul before being baked, and on the right is the ma'moul after having been baked and coated in powdered sugar.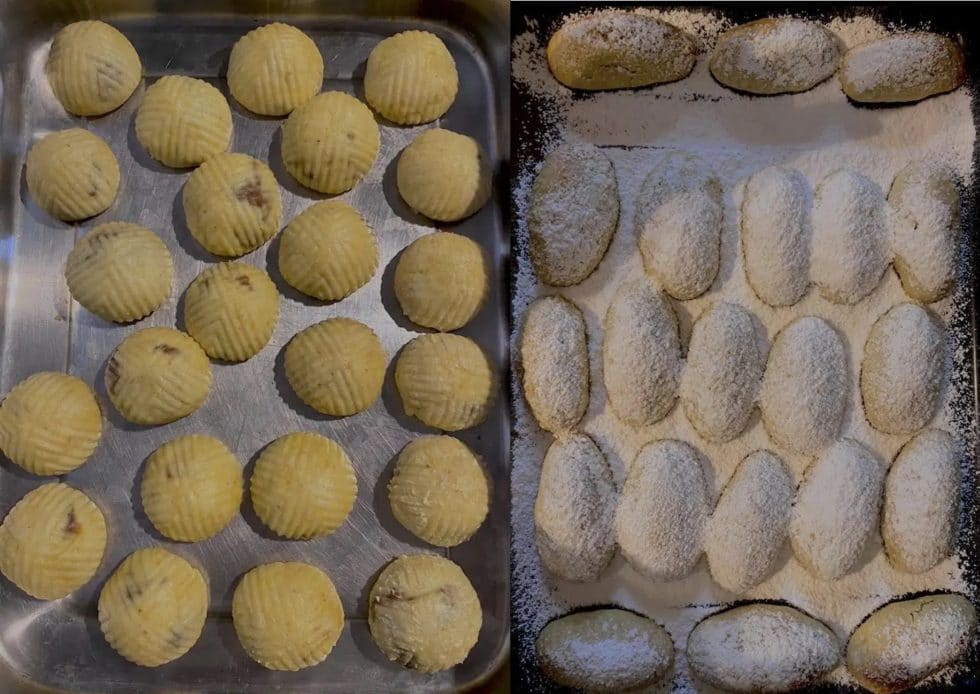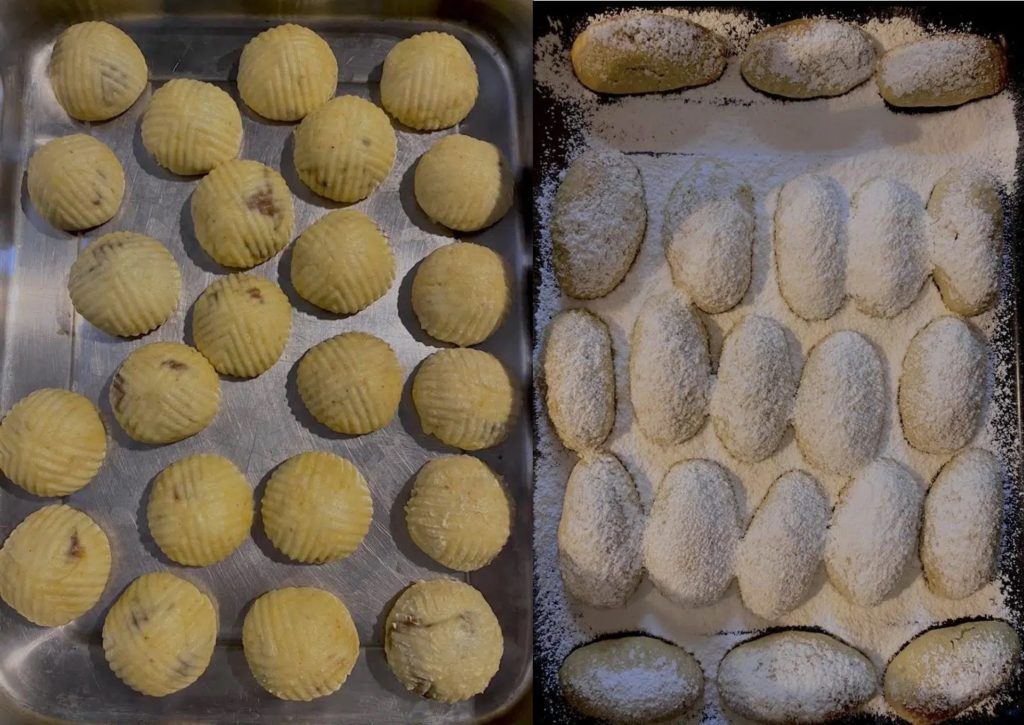 Baklawa is a layered pastry made using filo pastry, filled with chopped nuts like pistachio and sweetened with syrup. There are seriously addictive and super easy to prepare, I could eat a whole tray in one sitting!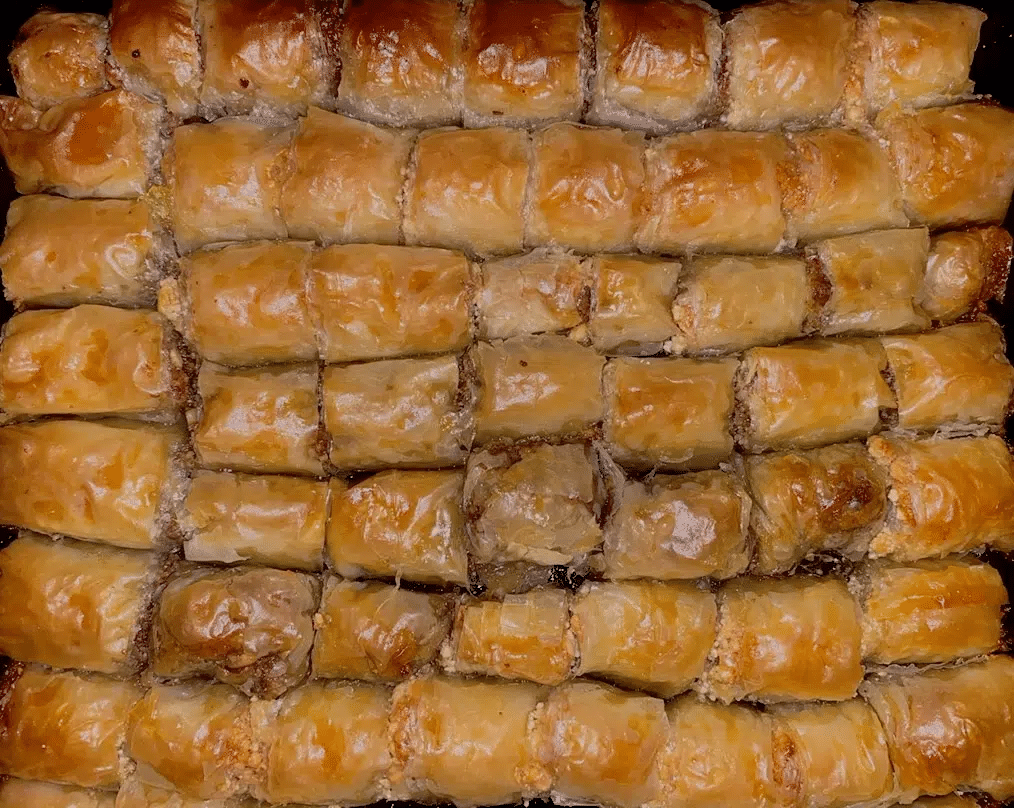 I really want to make the most of this year through worship, serving family and the community whilst also balancing university work, so I'm off to try to plan out my days (let's hope I stick to it!) I hope through this post you learned something about the special month of Ramadan.