I've travelled to eclectic and wonderfully friendly Kingdom of Eswatini many times, so much so that it has become my second home. I'd really love to have a house there, somewhere in the bush, a haven away from everything. But I digress. Not many things surprise me now, but these five fascinating facts about Eswatini might be useful for those of you who are planning to visit.
Safe Drinking Water
Wherever you go in Eswatini, the water is drinkable out of the tap. There is often the assumption is that tap water is not safe to drink in Eswatini, yet this is far from the truth. Most of Eswatini's water comes from boreholes, water pumped from underground aquifers that have not seen the light of day for millions of years. You can taste the difference; no impurities, and no added chemicals such as fluoride to help prevent tooth decay. Simple, pure water. Those of us that are in hard water areas will really notice the difference; no chemical smell when you turn on the water tap and no need for copious amounts of soap or shampoo. On top of all of that it tastes delicious too!
There is only one place that I know of in Eswatini where it is unadvisable to drink water straight out of the tap, and that is Ndlovu Camp in Hlane Royal National Park. Here, although the water has gone through a filtration system, it is advisable to buy bottled water. I do clean my teeth using the tap water and have never suffered any negative side effects!
The greatest plus for refreshing drinkable water is the reduction in plastic waste. Gone is the need to buy water in plastic bottles when visiting Eswatini.
Walking Amongst Wildlife in Eswatini
Many people assume that if they went to Africa, it would be unsafe to walk in wildlife reserves. In Eswatini wilderness walking is positively encouraged. There are brilliantly marked networks of trails in many of the reserves. Guests are actively encouraged to get out of their vehicles and discover Africa on foot.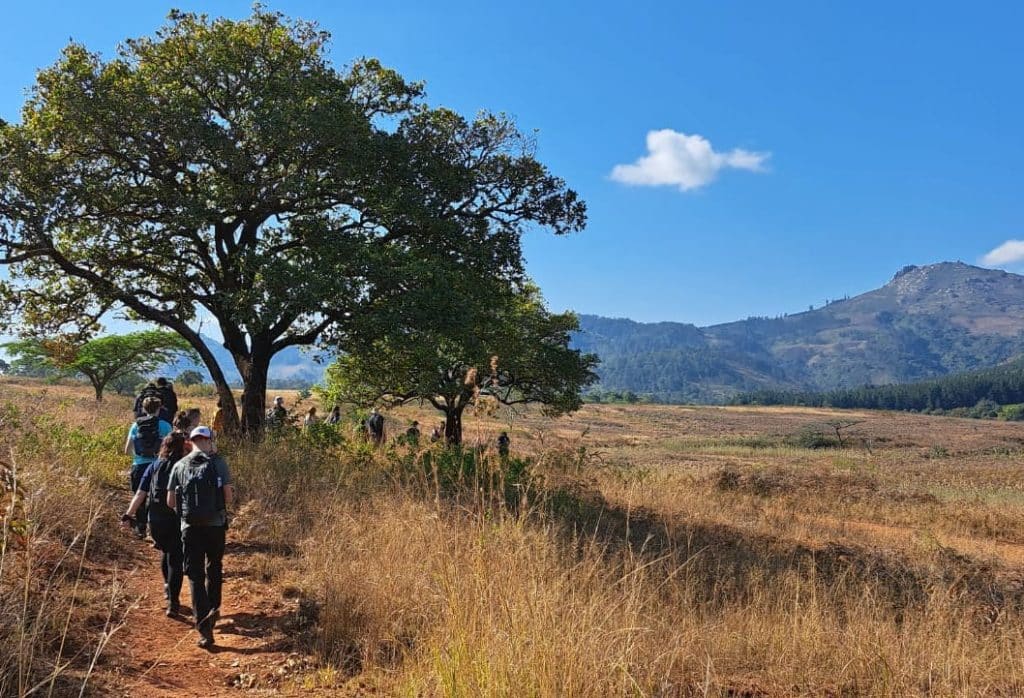 There is something magical about walking amongst wildlife in Eswatini; watching zebra munching away on grass, marvelling at how warthogs navigate through the bush with their tails stuck up in the air and my favourite, allowing a sense of peace wash over you as you walk with a journey of serene giraffe. It is truly memorable. Many of the reserves have maps so you can actively get out, walk in the bush and connect with nature. Being in the great outdoors is wholesome and healing and Eswatini certainly maximises your mindfulness.  The kingdom gives you the opportunity to really live in the moment.
There are three reserves in Eswatini which have the Big 5: lion, leopard, elephant, rhino and buffalo, and even in some of these you are encouraged to walk, however this time with a knowledgeable guide. Walking with rhino is a memorable safari, you can experience this in Hlane Royal National Park and Mkhaya Game Reserve.
Get those boots on and let your feet take you on an adventure!
Eswatini Currency
The currency of Eswatini is Lilangeni, plural is Emalangeni, and it is tied to the South African Rand. 1 Lilangeni being the same as 1 Rand. You can use Rand in Eswatini, but you cannot use Emalangeni in South Africa. It is also not possible to buy Emalangeni outside of Eswatini so simply arrive with South Africa Rand.
Currency is divided into notes and coins. There are 10, 20, 50, 100 and 200 Emalangeni notes, and the coins make up smaller values of E5, E2, E1, 50c, 20c, 10c down to 5c. Emalangeni cent coins are silver.
However, there is catch. Most shops do not accept any of the South African coins although some of the larger tourist establishments will accept the silver coins of 1, 2 and 5 Rand, but not the smaller golf-coloured coins or cent denominations – 5, 10, 20, 50 cents. Also, remember that if you use an ATM in Eswatini you will only be given Emalangeni which is not legal tender anywhere outside the Kingdom. There are a couple of ATMs that I know which give Rand although this is never guaranteed! There is a limit of E4,000 withdrawal per day.
Be smart and keep an eye on your coins and notes. You could be left with a lot of heavy change that is only useful when thrown into a wishing well.
Community Run Accommodation
If you want to experience genuine African village life, then look no further than Eswatini. There are a number of community run ventures where you can stay overnight and be part of village life. These rustic establishments are brilliant as they are run by community members and the funds go directly into community development such as helping AIDS orphaned and vulnerable children in the local area. Two examples are Shewula Mountain Camp and Mhlumeni Bush Camp, both are wonderful to visit.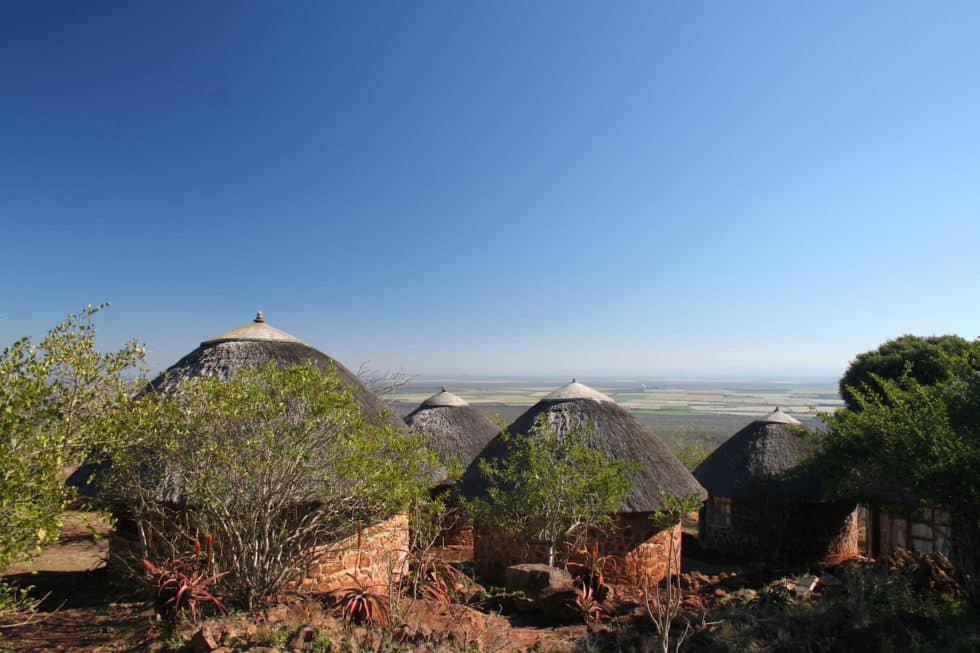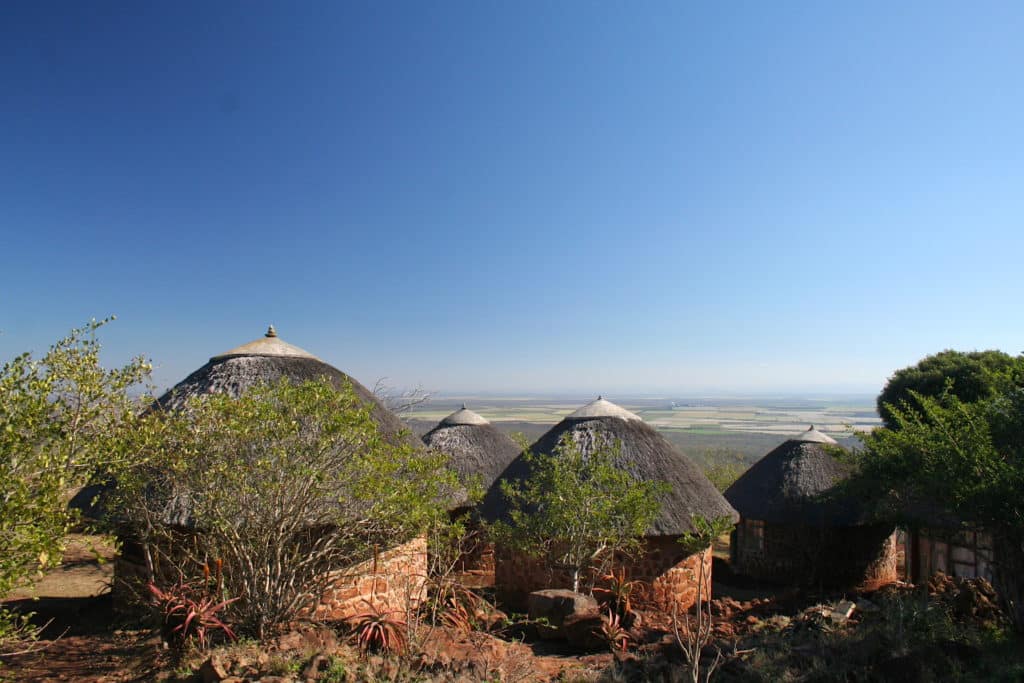 Whilst staying in these communities there is the opportunity to visit a local church if you are there on a Sunday, to go walking with community members as your guides, visit the local school as well as spending time with a traditional healer or sangoma. The accommodation is charming, many of which have stunning views over the Lumbombo escarpment and if you book in advance the local ladies can cook you a traditional meal. It is well worth spending a couple of nights at one of these camps. Get away from tourist attractions, support local ventures, and feel as if you have genuinely visited the Kingdom.
Africa in a Nutshell
Although Eswatini is a Kingdom that is only the size of Wales, it is 17,364 km² whilst Wales is slightly larger and covers 20,779 km², it has a lot packed into its area. Eswatini really is a little sample of what the continent of Africa has to offer. This makes it ideal for first time visitors, adventurers and those who want to spend more time simply being rather than travelling vast distances. Africa often is associated with plains teeming with wildlife, the Big 5, remote lodges, luxury accommodation and safaris galore.
Eswatini has all of above and yet much more. It has varied scenery with mountains, African plains and rocky outcrops, all with the associated dynamic wildlife. On top of this it has many activities such as a canopy tour, horse riding, white water rafting and caving, it has community stays and genuine visits, you can participate in traditional ceremonies, and all this is done with a welcoming attitude. There is so much you can see and do in Eswatini and in such a compact area.
Where else can you drive through a game reserve and fly through a canopy tour in the morning, see traditional dancing, savour lunch and afterwards browse through handmade artefacts before ending the day on safari watching lion and elephant?
In Eswatini you can.