It was the first time I'd been in Eswatini after Covid. It had been 25 months, the longest gap for 21 years. Normally I would spend between three to four months a year leading and guiding in Eswatini, and naturally it has become my second home. So, you can probably understand the eclectic mix of excitement and hesitancy for me to travel back to Eswatini after Covid. I knew there would be an element of change, but would it be good, bad or ugly?
The Good
By far the most important thing, personally, was reuniting with friends and colleagues. I had missed everybody enormously; in fact I hadn't realised how much I had missed everyone until I was there. I had a whirlwind trip around Eswatini, so I didn't have the opportunity to spend quality time with everybody, but it was still a glimmer of what was to come.
I travelled from Johannesburg to Eswatini using Trans Magnific, a transfer company I use all the time. They have their shuttle service down to a fine art. When I arrived in Mbabane, the first person I saw simply said "Welcome back Jenny, lovely to see you." Bongani, from Affordable Car Hire, the car rental company I use, was also there waiting for me with a huge smile on his face. Well, I'm sure he was smiling behind his mask! I'd only been in the Kingdom for 30 minutes and it felt like home.
The warm welcome that I received continued throughout my trip. I was frequently told that seeing me back to Eswatini was the change that people had been waiting for. It was a sign that good things were to come. It was all so positive. I have to admit I shed a tear when I walked into the Big Game Parks reservations office. I had such a welcome there. That was just my first day.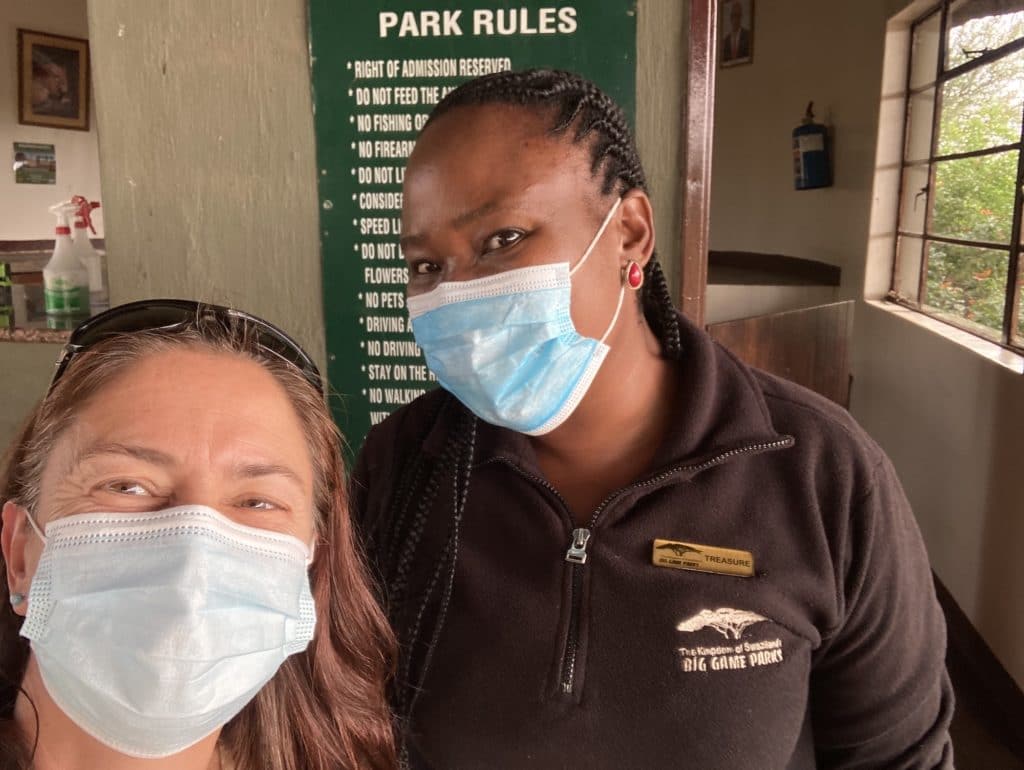 I visited four of the project sites that Sense Earth, in conjunction with St Helen and St. Katharine School and Abbey Gate College help and support. I was staggered with the progress that had been made over the last two years. Despite Covid and despite the lack of funding these projects continue to thrive. This is thanks to the commitment of the communities and also UK student support given in 2020, when expeditions were cancelled due the pandemic. It was really humbling to see, although there is still a lot of work to be done! Plans were made for the three expeditions visiting the Kingdom in July this year, to build on the projects we have started. This year two kitchens and some teacher accommodation will be built.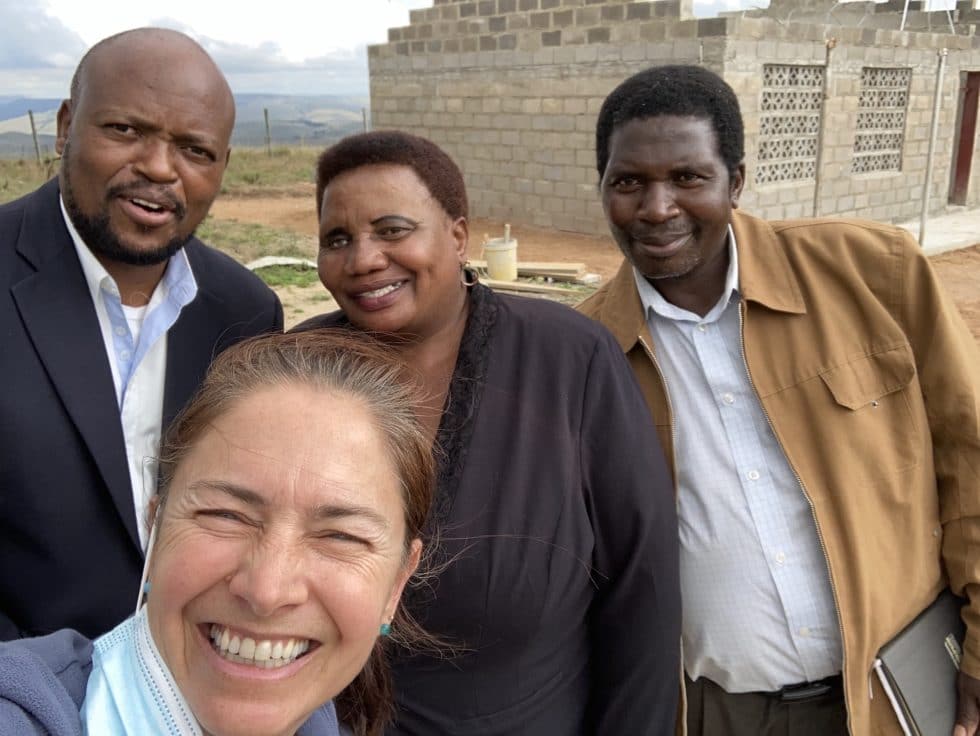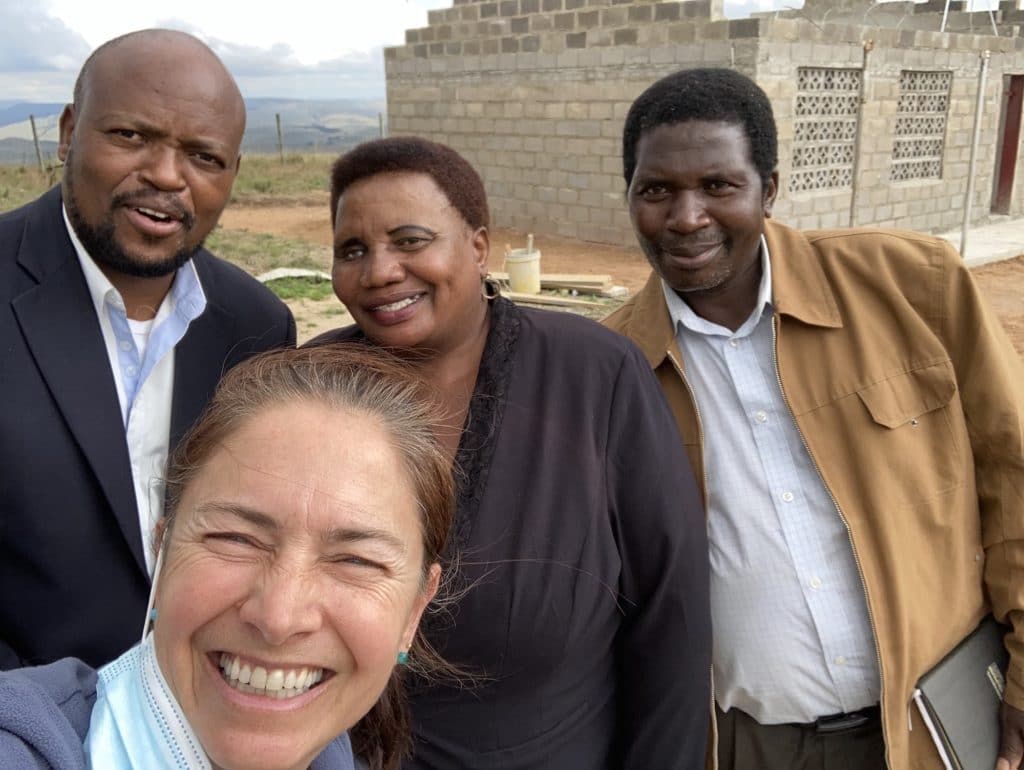 I stayed a night with Lasalette, who feeds around 2,000 orphan and vulnerable children each day. She's an incredible woman. One of the projects that Sense Earth is supporting is the construction of an Old Peoples Home. Foundations are being dug for the kitchen and one group of students will fund and build it this summer. For me, it was also the little things that really counted. Lasalette cooked an enormous meal for 17 of us, of which I was invited to. She knew that I love crayfish, and at the end of the table she pointed to a huge bowl of crayfish and said "Jenny, these are yours." I couldn't eat them all, but I had a sneaky few for breakfast the following day.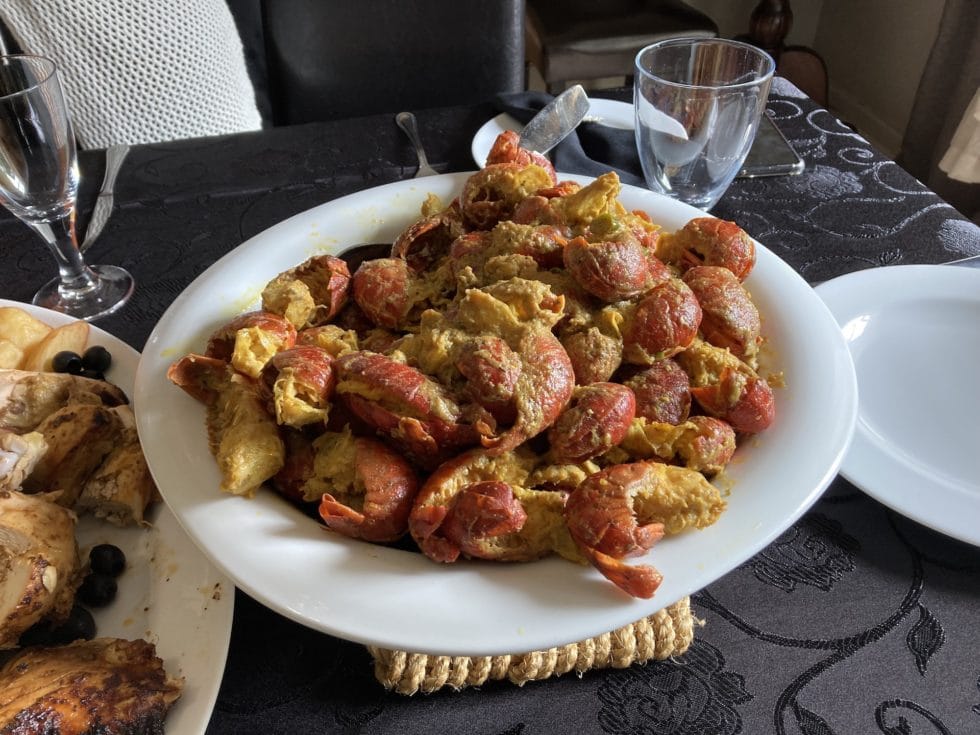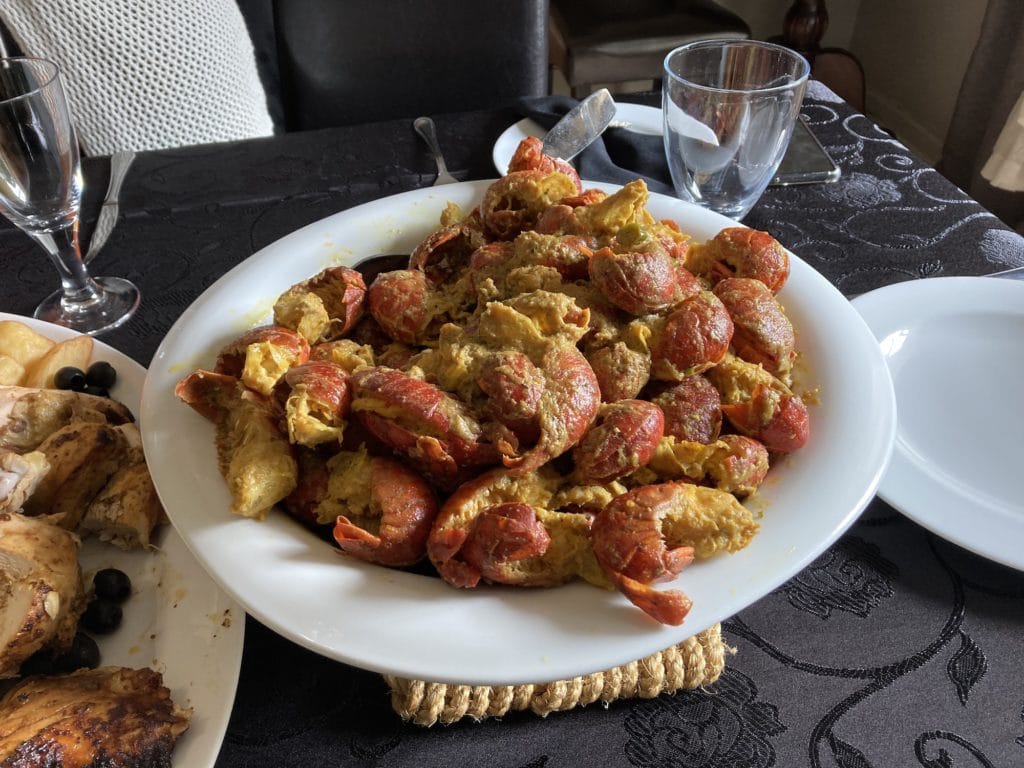 With all the unrest that had been happening in Eswatini last year, I was expecting destruction in and around Mbabane and a feeling of underlying tension. This was not the case, on both accounts. This was a massive relief. I did not see the burnt-out  buildings owned by government officials that had been targeted by protesters. In true Swazi style, they had been rebuilt and repaired. The only sign of any destruction was supposedly a car dealership on the way in to Manzini. I did keep an eye out for it, but  I missed it.
Not only were buildings being rebuilt but the new road that traverses east west across the Kingdom is very nearly completed. This has been a long time coming. Previously it was sometimes painful travelling by road. You had to avoid construction vehicles, navigate detours and keep an eye out for the numerous speed humps that pepper the Kingdom. I was amazed at how quick my journey was from Manzini to Simunye. It took less than an hour on the silk smooth roads.
The Bad
It was disheartening to visit the reserves in Eswatini after Covid and see them devoid of visitors. Of course, I relished this and I managed to spend a couple of days of quality time in the bush. I spent a night at the new reserve that has been bought by Big Game Parks, KaMsholo Bushveld Safaris. Tinsele Rest Camp has eight wonderful self-catering lodges, and we were the only people staying. This is the only reason why this is in the bad section,  it is so sad to see so few visitors. Looking at the bigger picture I really hope that more people will start to travel to this fantastic Kingdom. Tourism employs so many people and supports many communities and conservation programs. Everybody is ready and waiting for visitors, it is badly needed.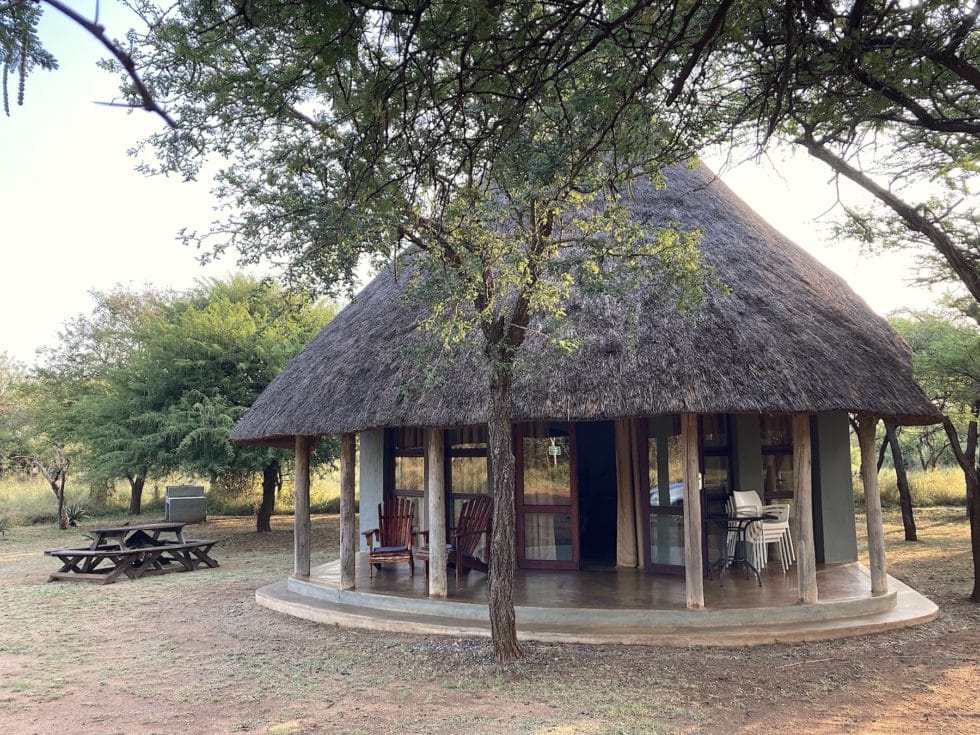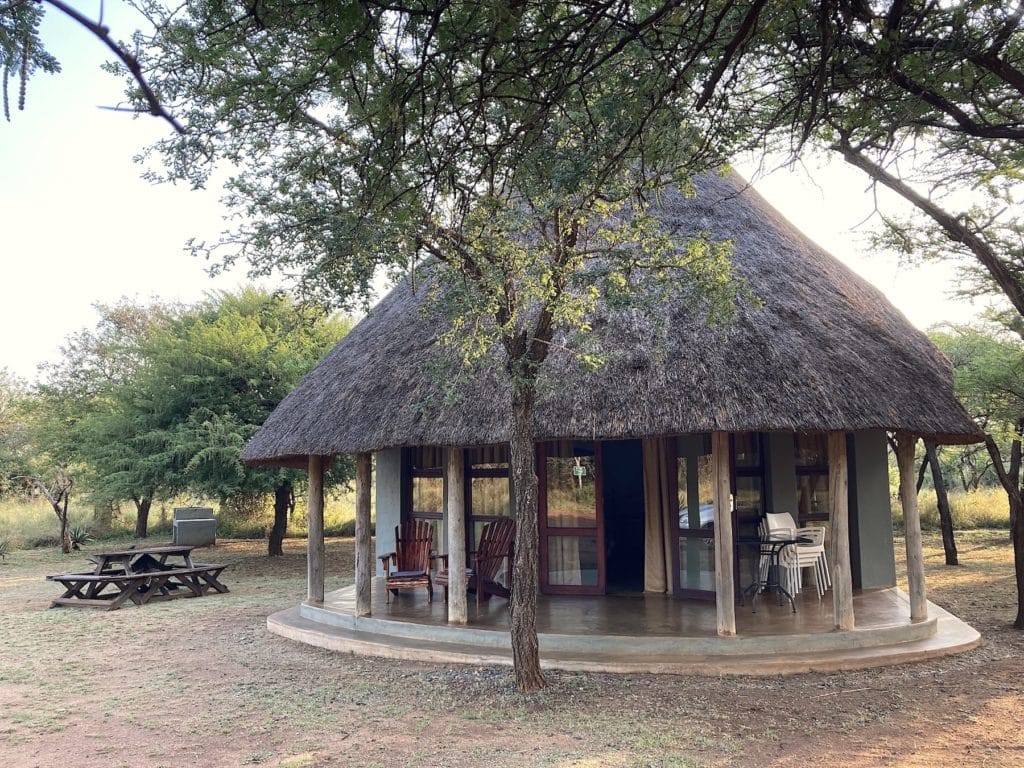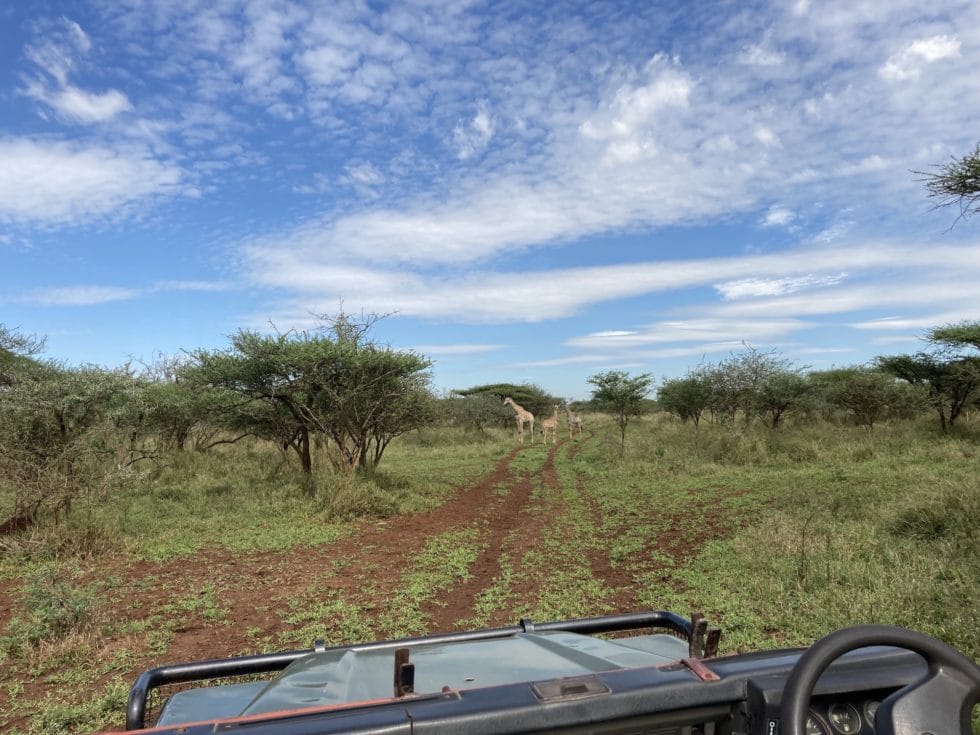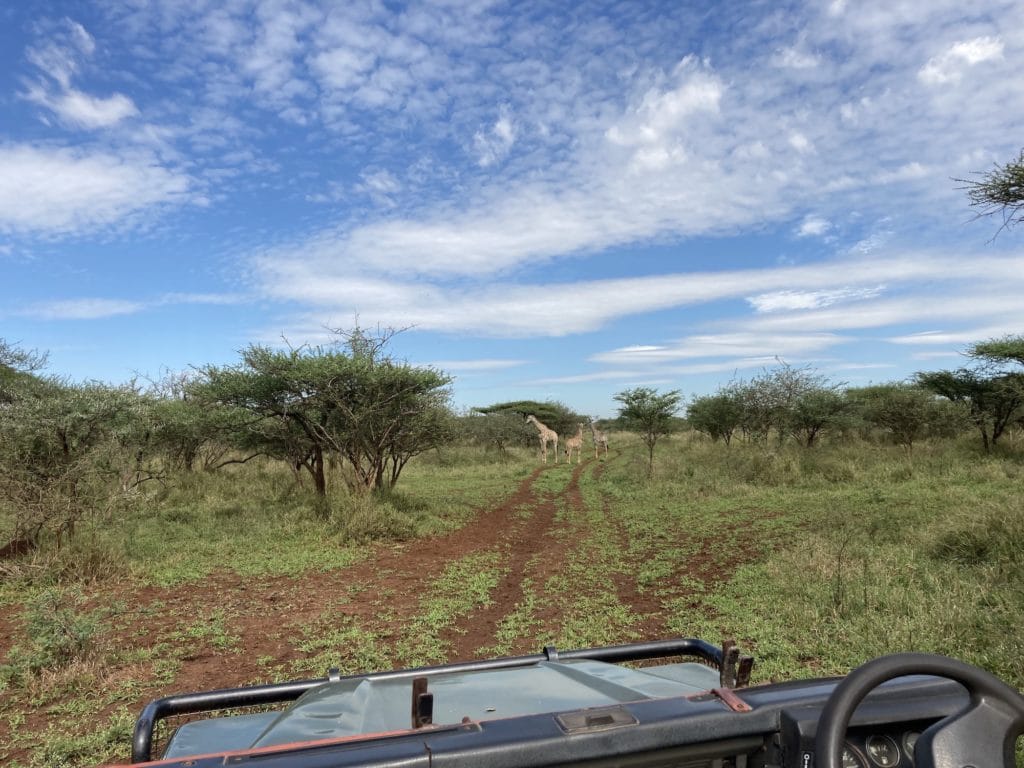 Whilst I was there, I experienced the tail end of the storms that had monumentally affected Durban and other coastal regions. It rained solidly for three days, and I couldn't really get anywhere as the mud on the dirt roads was horrendous. I had to reorganise meetings to remote communities and missed out on a day spent with friends too. I was going to go walking but that was not possible. It put a bit of a dampener on it all really – no pun intended.
During this time, I didn't feel well either. I took three lateral flow tests and also had a PCR test, all negative. A good thing was that I tried out the PCR testing service there, I am pleased to say it was very efficient. After this I kept my distance from everybody and I missed out on the reunions that I had really been looking forward to. Instead there was that 2 meter distance which felt more like a ravine.
The Ugly
I struggle to think of anything that I would describe as 'ugly' about Eswatini after Covid.
I think the underlying tension of civil unrest is a factor. It was only last year when people stayed in their homes to avoid the clash between protesters and the government / King.  This was ugly. However, these protests were not targeted at visitors or any tourism venues. There has been one peaceful protest this year, that I know of, and I really hope that holiday makers are not deterred from visiting because of this.
Visit Eswatini
Eswatini after Covid is safe to travel around, and you will have an extraordinary experience in this diverse destination. It is ideal for first time visitors to Africa, for families and for walking. Short driving distances make this a relaxing destination for wildlife, scenery and its culture.
Change will no doubt happen, albeit slowly, and I really hope it is for the good, and not for the bad or even the ugly.