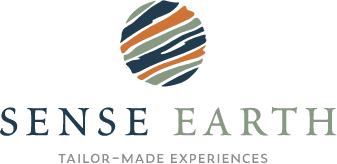 With Sense Earth's vast knowledge and experience you can be assured that you will be given good advice. Your safety is paramount to us.
Whether you are travelling as a couple or on a fun family adventure, Sense Earth will make sure you have the full lowdown on your safety and security.  We want you to have a safe and stress free holiday.
We've written this safety guide to give you a flavour of the advice we give you as our guest.
Before departure
Before you depart you will get a very comprehensive travel pack, full of ideas and guidance for your holiday. This will have emergency contact numbers in case you need them, these will be local numbers as well as our 24hr office number. If you are on a self-drive, you'll receive a local phone in case of emergencies on your arrival at your holiday destination.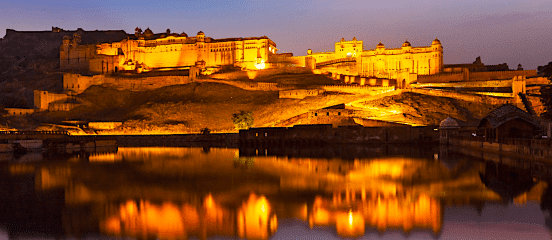 Use a reputable and recognised tour operator
We recommend you travel with the guidance of a tour operator such as ourselves. Please speak to our specialist of the country you want to visit. We have in-depth knowledge and have experienced your holiday destination first hand many times, so we know exactly what to expect.
Our back up service works diligently behind the scenes so there is no need for you to worry. Use our advice and guidance and explore to your hearts content knowing you are in safe hands.
Self-drive holidays
A self-drive it is an ideal way to get away from the crowds. You have your own independence and can stop when you want to ensuring that you don't miss anything on your journey.
However, quite often people are concerned about their safety when driving, especially in a foreign country and at times on dirt roads.
We choose countries for a self-drive where the setup is ideal. We have been there before and have experienced it ourselves. Sometimes a self-drive safari is the best way to explore a specific country or region. At Sense Earth we positively encourage self-drives, simply follow our guidance. If it wasn't safe, thousands of overseas travellers would not have done it in the past and rave about how brilliant it is.
We will give you a suggested route from one lodge to the next with directions and timings. There will also be suggested detours to see lesser known highlights to enrich your holiday.
Journey the road less travelled.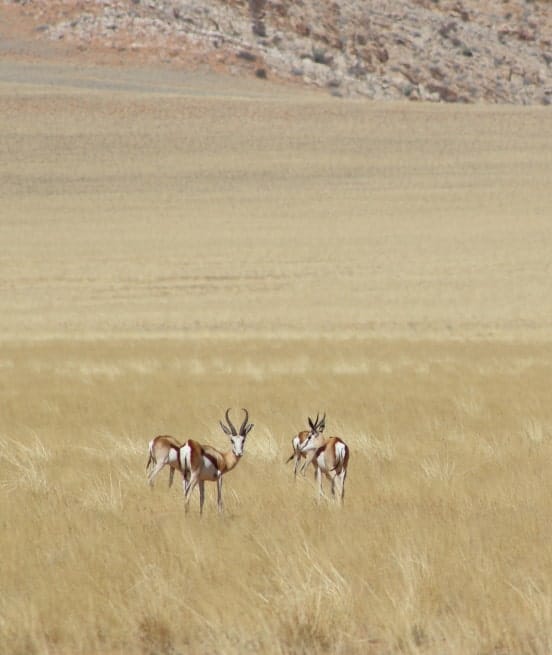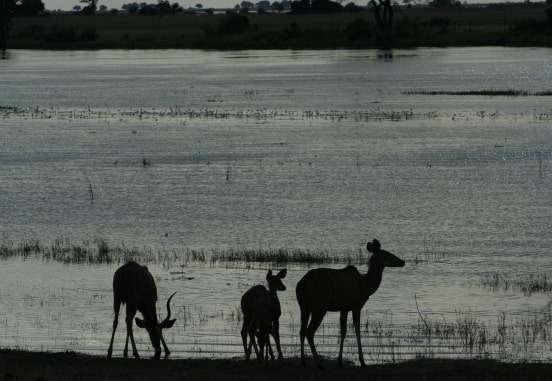 Don't travel at night
If you can help it, for your own safety, do not travel at night. Many roads are not fenced and often cattle, goats and wild animals wander across the road. They are extremely difficult to see in the dark. Collisions with animals are often serious and can be traumatic. If you do need to travel at night make sure you reduce your speed and make sure everyone keeps a lookout.
Be aware of other drivers as they can also be a liability, especially late at night when coming back from work or from the local bar! Please be sensible.
Stay in a community
Staying in the local community really is the way to get away from the crowds. There are some fantastic community initiatives with the chance to immerse yourself into the local way of life. It is a safe and genuine way of truly getting to know the local people and enriching your stay.
This unique opportunity enables the community to benefit financially and educationally from you being there. You may find this is the most memorable part of your holiday.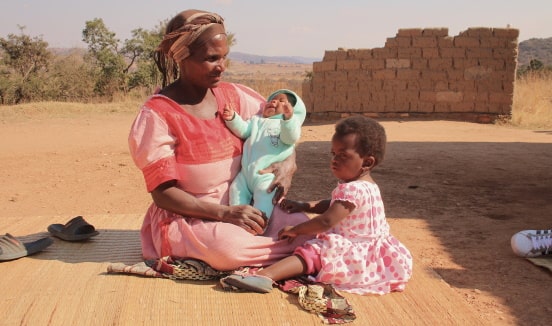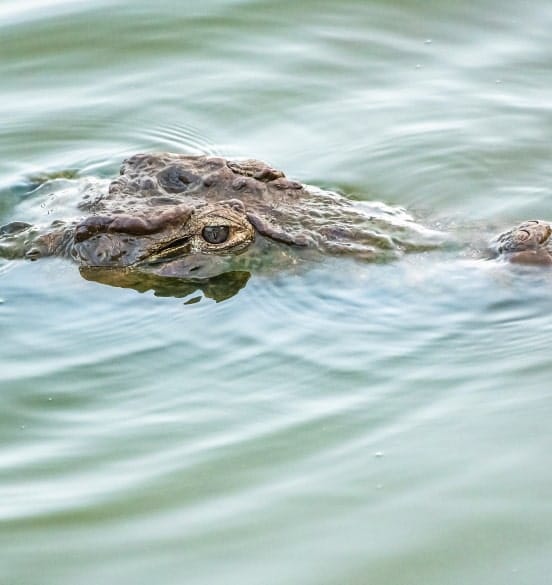 Local police and army
The local police are normally very friendly despite being armed with guns. Remember that in the UK guns are not part of our everyday life whereas in other countries you may see them on a regular basis carried by police officers and guards.
Quite often you will see police on the roads at checkpoints. They are simply ensuring that your vehicle is roadworthy and that you have the correct documents. Be polite, courteous and smile and you may find that you are engaged in a rather long conversation about what you are doing and where you are going! The police are simply curious as well as doing their job and will often wish you a safe journey as you depart. Remember, they are also there to ensure your safety when travelling!
In some countries the army is out in force at checkpoints. More often than not they are looking for stolen vehicles or people smuggling goods. Again, do not worry, they will know that you are tourists and again will ask where you are going.
Wildlife
In taking a holiday anywhere overseas, there is an element of risk. Without risk life would be boring! Wild animals can present threats to your safety and health, please follow the advice of your guide or accommodation owner.
Here are few things to consider:
Do not try to get too close, let the animals come to you.
Please do not ask your guide to get any closer.
Check your shoes for creepy crawlies before putting them on.
Do not position yourself between mother and offspring.
Do not rev your engine, beep your horn or shout to get the attention of wildlife. It might prove to be too much for you and them!
Use a mosquito net.
Walk on paths and try not to create your own path through the pristine bush.
Do not feed or try to pet the wildlife (you will be surprised who does do this!).
In camps where animals wander freely, make sure that you are escorted between your room to the communal areas, however short the distance maybe.
If you are on a self-drive through a game reserve, such as Etosha National Park in Namibia, only get out in the designated safe areas.
We will give you a suggested route from one lodge to the next with directions and timings. There will also be suggested detours to see lesser known highlights to enrich your holiday.
Journey the road less travelled.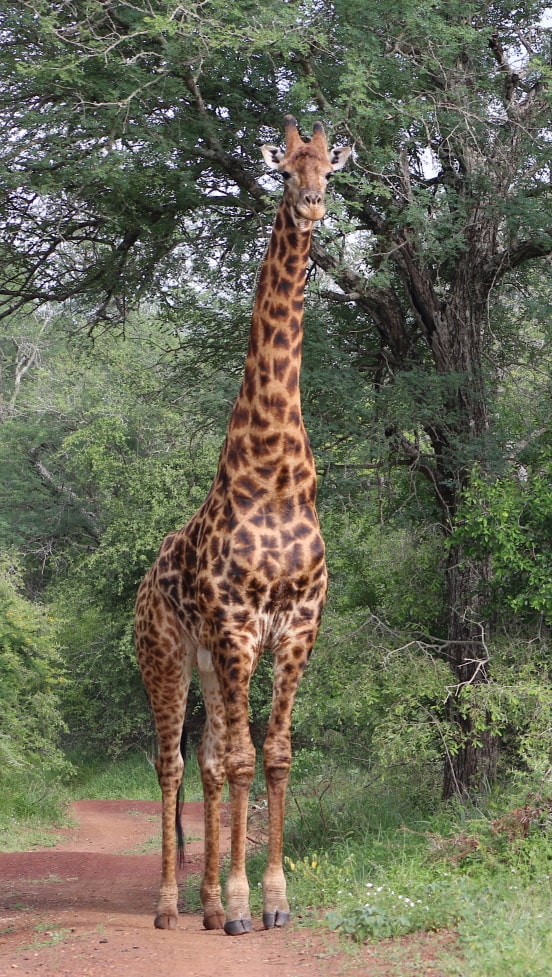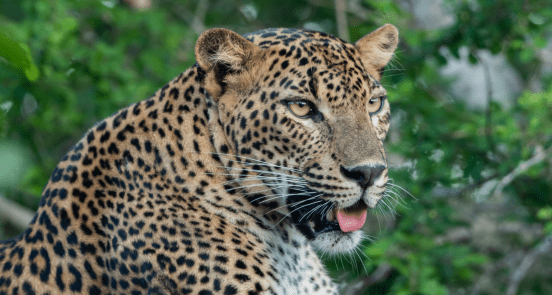 The last thought
Remember, travel can be unpredictable and somethings might not go according to plan. But this is the beauty of exploring lesser known places. You are not rigidly confined to boxes and the day is not set in stone. Because if it was, you might miss an amazing wildlife sighting or experience.
Leave your worries and structure behind and let the earth weave her magic.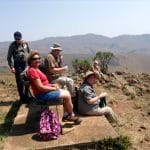 Jenny was very friendly and efficient. She had a deep and extensive knowledge of the sights, people and traditions. I felt she was more a friend then just a guide, very keen on sharing her knowledge and intent on the group having the very best experiences.
Bindu Pather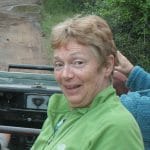 I can honestly say that I think about some aspect of our trip every day. Thank you very much for organising a wonderful trip for us all.
Bernie Gleave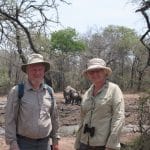 A thoroughly enjoyable, personalised experience that allowed us to soak up the culture, the variety of landscapes and the sheer, natural beauty of the flora and fauna.
Terry and Vicky Andrews