Walking safari in Zimbabwe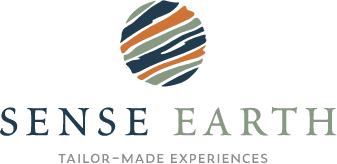 There is no better way to experience Africa's wilderness than on foot. Walking safaris give a totally new perspective of your surroundings, where you can really immerse into nature. Awaken all your senses as you walk through the bush encountering animals on their own terms, even elephant. Learn about your environment and tune into the bush.
Experience safaris at their purest, truly Sense Africa.
| | | | | | | |
| --- | --- | --- | --- | --- | --- | --- |
| Price | Dates | N°· of nights | N°· of guests | Holiday type | Weather | Price includes |
| From £8,750 per person based on twin share | Your choice | 11 nights in country and 2 nights of air travel | 4 – 8 people | Tailor-made holiday | Temperature range of 12 – 28 C, dependant on the time of year | Flights from the UK, walking guide at each lodge, accommodation, meals where stated and back up service. |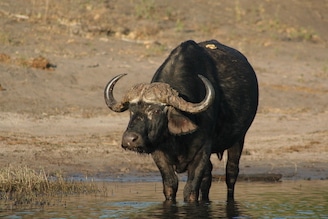 Day 1
Chilo Gorge Safari Lodge - Gonarezhou
Bordering Mozambique in the south eastern lowveld, Gonarezhou, meaning 'place of elephants' is home to over 10,000 elephants. The park extends across a vast area of floodplains, baobab-dotted scrubland, and pale orange sandstone cliffs. Walk in the pristine wilderness with authentic animal interactions. Home to 4 of Africa's Big 5, elephant, leopard, lion and buffalo. This park, which is rarely visited, so a remarkable experience awaits.
Accommodation: the luxury rooms at Chilo Gorge Safari Lodge come with a spacious en-suite bathroom with complimentary toiletries. A private balcony and seating area commands superior views, offering a serene space to unwind after a lively day.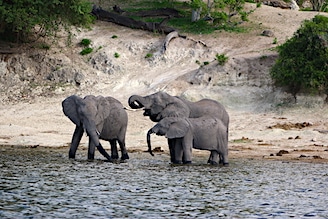 Days 2 - 3
Mahove Tented Camp - Gonarezhou
This luxury tented camp is situated on the banks of the Runde River in Gonarezhou National Park. A nature lovers paradise, completely immersed in the untamed National Park, Mahove Tented Camp is the perfect combination of luxury, comfort and unforgettable experiences. Mahove is a seasonal camp, operating from April to November thereby maximizing the driest time of year which is perfect for excellent game encounters, cool weather, and visibility.
Accommodation: a perfect combination of luxury, comfort and unforgettable experiences. 4 large Meru style tents, equipped with open air ensuite bathrooms with hot and cold running water, flush toilets and solar lighting combined with simple, tasteful comfort and fine dining on the banks of the Runde River.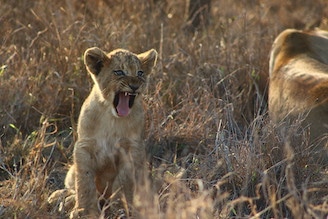 Day 4
Chilo Gorge Safari Lodge - Gonarezhou
Gonarezhou is a gem amongst African parks and offers experienced safari travellers the increasingly rare ability to explore untouched Africa. The main lodge at Chilo has everything you need, however, the great African wilderness is never far away. You can watch the local elephants, hippos and crocodiles cooling off in the waters of the river from the lodge viewing deck. Nothing ends the day better than sundowners on the Save River!
Accommodation: as Day 1, the main lodge at Chilo Gorge Safari Lodge has everything you need; a shaded swimming pool, a lounge, library, a bar and dining room, all surrounded by beautifully tended gardens. However, the great African wilderness is never far away.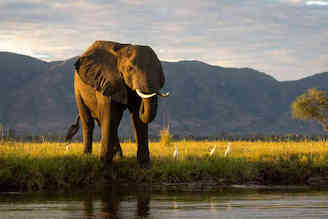 Day 5 - 6
Kanga Camp, Mana Pools National Park
Kanga Camp is situated in a private concession within the UNESCO World Heritage site, Mana Pools National Park. Located in northern Zimbabwe, the life-giving power of the Zambezi River makes Mana Pools one of Zimbabwe's most lush and flourishing regions. It is one of Africa's premier game viewing areas. Infamous for their walking safaris, guests experience rich vegetation and predator sightings which includes lion and the rare and endangered wild dog.
Accommodation: six traditional canvas tents on a raised wooden deck each with their own exclusive views overlooking the pan. The tents are elegantly designed with subtle wooden furnishings, floor-to-ceiling mesh netting and come with all the essential amenities.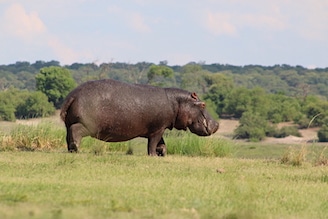 Day 7 - 9
Vundu Camp, Mana Pools National Park
With a magnificent combination of wildlife and wilderness, this very animal-active-camp is in the heart of Mana Pools National Park. Guests have an exclusive and immersive experience in the wilds of Africa with the additional opportunity of night game drives. The camp is a permanent tented camp situated underneath a shady forest of riverine trees on the banks of the mighty Zambezi river, giving guests beautiful views of the floodplains.
Accommodation: tented en-suite chalets under thatch and set amongst a cool grove of ebony and tamarind trees on the banks of the Zambezi River. Each chalet has a lounge area, an indoor and outdoor shower, and an outside seating area overlooking the river.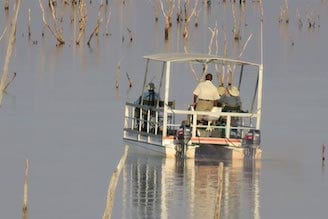 Day 10 - 11
Changa Safari Camp - Matusadona
Matusadona National Park is on the shores of Lake Kariba, it is a large expanse of pristine wilderness characterised by flat grassy plains and dramatic rugged mountains. There are healthy populations of predators, including lion, leopard, hyena, and cheetah as well as elephant, buffalo, and antelope. Birdlife is prolific, with 350 species having been identified in the area. This rich wilderness area offers exceptional game drives as well as walking and fishing safaris.
Accommodation: there are six tents which are en-suite with an indoor and outdoor shower, so you can enjoy a shower under the stars whilst listening to the wildlife which surrounds you. The term tent is used very loosely here as they are more like material chalets with their double beds and polished floors!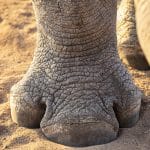 Thank you for making the tour so interesting and enjoyable. I particularly liked the encounters with the wildlife. A fascinating trip to a lovely country.
Mary Cantrille