Self Drive Safari in Eswatini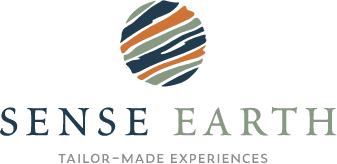 Travelling distances are short so there is more time relaxing by water holes, spending time with the local people and exploring the stunning scenery. Walk amongst wildlife and explore the stunning scenery at your own pace. The big game safaris are exceptional, unique viewings and away from the masses.
Treat yourself to your own safe adventure with wildlife on your doorstep.
| | | | | | | |
| --- | --- | --- | --- | --- | --- | --- |
| Price | Dates | N°· of nights | N°· of guests | Holiday type | Weather | Price includes |
| From £3,700 per person based on twin share | Your choice | 13 nights in country and 2 nights of air travel | 2 – 4 people | Tailor-made family holiday | Temperature range of 12 – 26 C, dependant on the time of year | Flights from the UK, car hire or transfers, guides, accommodation, meals where stated and back up service. |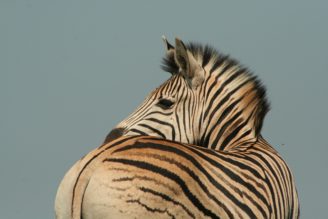 Days 1 - 3
Mlilwane - dine out with duiker
Mlilwane Wildlife Sanctuary is Eswatini's oldest protected area and gave birth to the concept of nature conservation in the Kingdom. An outdoor lover's paradise, Mlilwane is Eswatini's pioneer conservation area, a beautiful secluded sanctuary situated in Eswatini's "Valley of Heaven". Enjoy the unique opportunity to walk amongst zebra and antelope or sip a gin and tonic and watch the birds. See traditional dancing and visit local markets to watch curios being created by hand.
Accommodation: traditional style beehive huts which have the feel of traditional Swazi homesteads with grass dome-shaped huts arranged in semi-circles all semi-enclosed by traditional Swazi kraal fencing.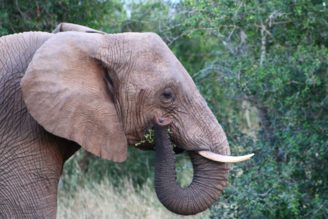 Days 4 - 5
Hlane - Big 5 extravaganza
In the vast bushveld of eastern Eswatini where the hot, still sun of Africa beats on the dry but life-giving soils lies Eswatini's largest protected area, Hlane Royal National Park. Hlane is located in the north east of the Kingdom and is one of five reserves making up the Lubombo Conservancy. It is home to the largest herds of game in the Kingdom and at night you go to sleep listening to the distant roar of lion. Hlane offers fantastic sightings of white rhino.
Accommodation: Ndlovu Camp has delightful en-suite rondavels near to the water hole. These twin rooms are beautifully designed and set in the bush where impala are often seen wandering by.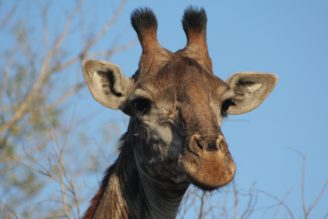 Days 6 - 7
Mbuluzi Game Reserve - track giraffe on foot
In Mbuluzi Game Reserve you can do your own safari on foot or by vehicle. Stop any time, get out of your vehicle and walk if you want to. One of the main attractions are the giraffes where it is possible to walk near them without disturbing them. The Mbuluzi Game Reserve is a bushveld paradise in the north eastern lowveld of Eswatini. Named after the majestic Mbuluzi River, the reserve lies in the foothills of the Lubombo Mountains and is part of the Lubombo Conservancy.
Accommodation: the exclusive camp has unique luxury tents each with an en-suite bathroom and fantastic outdoor showers. The thatched kitchen / lounge area is well equipped and an inviting plunge pool adds to the picture.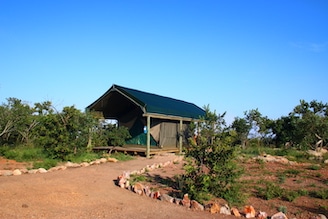 Days 8 - 9
Mhlumeni Camp - experience genuine Africa
Mhlumeni Bush Camp is situated on a gently undulating plateau overlooking the dramatic Mhlabashana Gorge. The camp is a new community eco-tourism project in Eswatini where you can experience a genuine community visit and all proceeds go back into the community. Bounded on three sides by the Mlawula Nature Reserve, the area has outstanding hiking. Go on a guided walk, visit the local school and walk through the community. A warm welcome awaits.
Accommodation: walk-in canvas safari tents over-looking the escarpment with views into the Lubombo Conservancy. Separate shared ablution block. The camp has no electricity but solar and paraffin lanterns are used for lighting at night.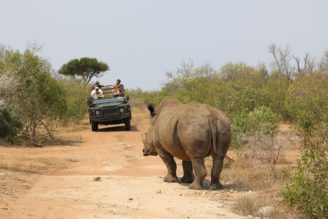 Days 10 - 11
Mkhaya Game Reserve - track black rhino
Premier award-winning Mkhaya Game Reserve which has the elusive black rhino. Located in the south east lowveld, this is a unique and memorable experience from the safaris to your accommodation. Unique and intimate encounters with Mkhaya's endangered wildlife are exceptional and all travel within the reserve is by open Land Rovers or on foot. Mkhaya currently supports three of the Big Five. Experience life in the bush with a touch of luxury under a starlit African sky.
Accommodation: Stone Camp is unique in style. The beautiful cottages situated in the bush which are laid out discretely in the riverine forest overlooking the dry riverbed. Luxury in the bush dining out under a starlit African sky.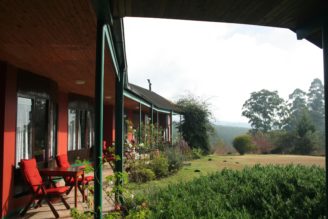 Days 12 - 13
Foresters Arms - a haven in the mountains
The Foresters Arms dates from colonial times and is a place of great character and charm. It is gloriously situated on its own estate in the mountains. Set within extensive, beautiful gardens, rich in native flowers and trees. With many Eswatini attractions and experiences, take in a visit to Gone Rural for weaving, Swazi candles, Ngwenya mine, Ngwenya glass factory and magical Malolotja and take time to explore the Eswatini's highveld away from the crowds.
Accommodation: the bedrooms are tastefully decorated, with en-suite bathrooms, telephones and satellite TV. The personal touch of the Foresters Arms spills over into the bedrooms where they have a homely, welcoming feeling to them.
A trip of wonderful experiences, Eswatini has much to offer. We enjoyed good accommodation, food, transport & the people & staff were most welcoming. Jenny has a strong commitment to Eswatini and its people.
Enid Bilton