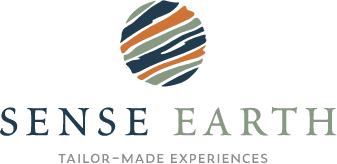 Walk amongst wildlife in Eswatini and see wildlife up close and personal. Then onto Kruger where huge horizons are dotted with herds of game, sometimes they can be seen from your bedroom decking. See lion, elephant, buffalo, rhino and even leopard. Then time to relax after the safari exhilarations, stay in a remote beach lodge in Mozambique.
Treat yourself to unique safaris and an exclusive beach experience.
| | | | | | | |
| --- | --- | --- | --- | --- | --- | --- |
| Price | Dates | N°· of nights | N°· of guests | Holiday type | Weather | Price includes |
| From £5,850 per person based on twin share | Your choice | 13 nights in country and 2 nights of air travel | 2 – 4 people | Tailor-made holiday | Temperature range of 12 – 26 C, dependant on the time of year | Flights from the UK, car hire or transfers, guides, accommodation, meals where stated and back up service. |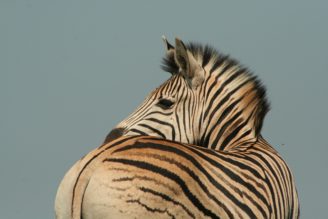 Days 1 - 3
Mlilwane - dine out with duiker
Mlilwane Wildlife Sanctuary is Eswatini's oldest protected area and gave birth to the concept of nature conservation in the Kingdom. An outdoor lover's paradise, Mlilwane is Eswatini's pioneer conservation area, a beautiful secluded sanctuary situated in Eswatini's "Valley of Heaven". Enjoy the unique opportunity to walk amongst zebra and antelope or discover blue duiker outside your room. Take a visit to the local markets to watch curios being created by hand.
Accommodation: Reilly's Rock is steeped in history and features an up-market lodge. This tranquil setting has stunning views over the surrounding area. Sit and watch the plethora of birdlife as well as wander through the botanical gardens.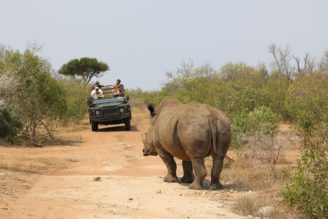 Days 4 - 5
Mkhaya - track black rhino
Premier award-winning Mkhaya Game Reserve which has the elusive black rhino. Located in the south east lowveld, this is a unique and memorable experience from the safaris to your accommodation. Unique and intimate encounters with Mkhaya's endangered wildlife are exceptional and all travel within the reserve is by open Land Rovers or on foot. Mkhaya currently supports three of the Big Five. Experience life in the bush with a touch of luxury under a starlit African sky.
Accommodation: Stone Camp is unique in style. The beautiful cottages situated in the bush which are laid out discretely in the riverine forest overlooking the dry riverbed. Luxury in the bush dining out under a starlit African sky.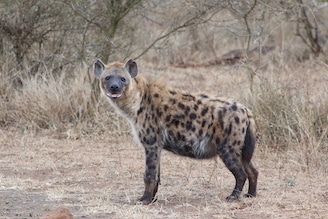 Days 6 - 8
Camp Shawu – Kruger big game sightings
Camp Shawu is situated on a 15,000 hectare private concession of the world-renowned Kruger National Park. Included are game drives in the morning and the afternoon where you can explore Africa's wildlife in and around the camp. Lion, leopard, elephant, buffalo, rhino, cheetah, hippo and crocodile are frequent sightings. Return to camp restored and rejuvenated – having absorbed the magical energy and spiritual presence inherent in the bush. Perfect.
Accommodation: The Camp has five very large rooms overlooking the Mpanamana dam. All are luxuriously equipped with romantic ball and claw bath and outside shower. A veranda with reclining chairs is the perfect spot to watch the game drink.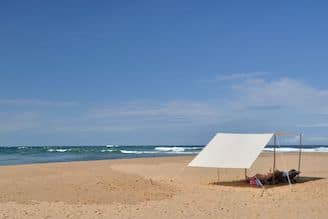 Days 9 - 13
Machangulo Lodge – exclusive beaches
There is a very relaxed approach to what you do during the day at Machangulo, yet the variety is astounding. There are visits to the nearby village (from where quite a lot of the staff are employed), snorkelling trips to the nearby Marine reserve, SCUBA diving to a plethora of dive sites, visits to historical Inhaca Island, being left on your own deserted beach with a picnic and your own pagoda, sunbathing and fishing. The scenery is simply stunning. Revitalise your soul.
Accommodation: The chalets overlooking the sea are more than you could ever wish for. Enjoy private sundowners on your own deck. Go to sleep to the gentle sound of the Indian Ocean lapping on the beach. Perfect.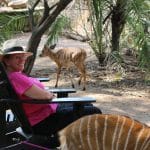 The guides are enthusiastic and knowledgeable about their subject and we saw some amazing animals in their natural habitat. Sense Africa provides a personal service.
Martin and Diane Eveleigh