Family Self-drive in Namibia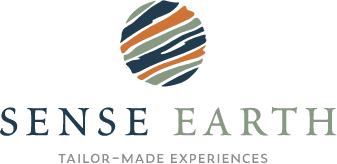 This itinerary has been put together encompassing the best of Namibia and most suitable for families. Driving is easy and safe and the varied environment and activities will keep everyone happy. Visit the oldest desert in the world, see the highest sand dunes in the world and travel though Etosha National Park. There are also a host of activities with an educational slant.
A fun filled family adventure is waiting for you.
| | | | | | | |
| --- | --- | --- | --- | --- | --- | --- |
| Price | Dates | N°· of nights | N°· of guests | Holiday type | Weather | Price includes |
| From £4,450 per person based on twin share or family rooms | Your choice | 14 nights in country and 2 nights of air travel | Family of 2 – 4 people | Tailor-made family holiday | Temperature range of 12 – 26 C, depending on the time of year | Flights from UK, car hire, accommodation, meals where stated and back up service. |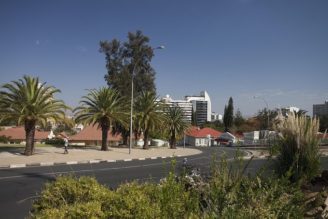 Day 1
Galton House - explore Windhoek
Galton House is Windhoek's newest accommodation establishment. It has a relaxed but efficient style which creates a very welcoming atmosphere. A mere ten minute drive from the centre of town and perched on the edge of Windhoek's northernmost affluent suburb of Eros, guests staying here will be ensured of peace and tranquillity. A number of shops and restaurants are nearby. Explore the capital of Namibia, at your own pace and recover from your travels.
Accommodation: with eight en-suite comfortable rooms, equipped with modern amenities that you'd expect and all over-looking the swimming pool and communal area. It is a great place to start your Namibia journey.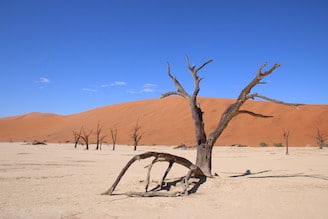 Days 2 - 3
Sossusvlei Lodge - the spectacular dunes
Sossusvlei Lodge is immediately beside the busy entrance gate into the Namib-Naukluft National Park, at Sesreim. Ideally placed for seeing the massive expansive expense of sandiness in the area. In the early morning drive into the National Park and onto Sossusvlei to walk amongst the dunes and go photography mad. Sossusvlei is one of Namibia's spectacular sights. Take time to enjoy the scenery and the vastness of the area. Simply stunning!
Accommodation: there are 45 adobe style rooms and each has its own patio from where the views are stunning. The rooms are very spacious and fully air-conditioned which gives you a distinctive sense of being close to nature.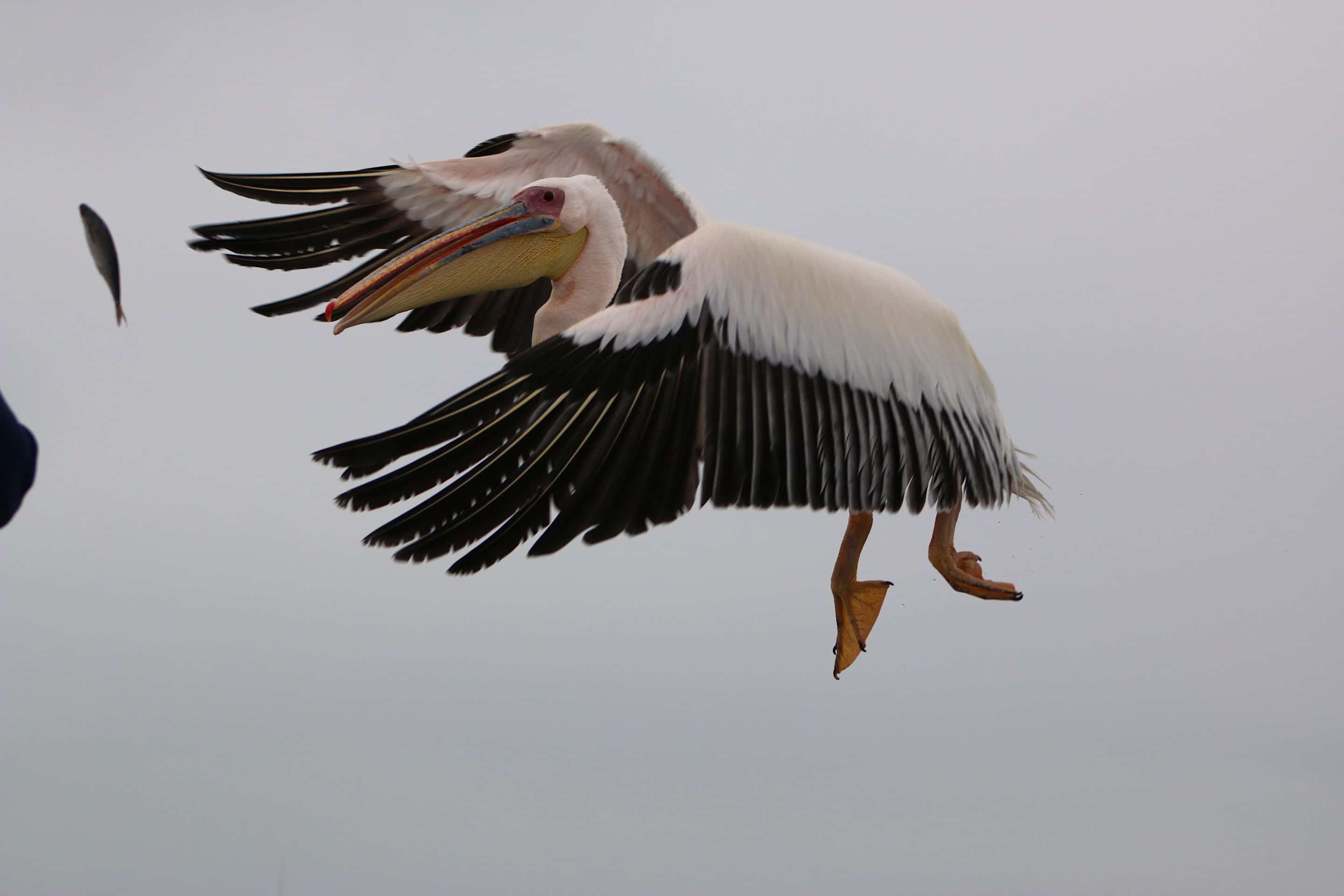 Days 4 - 6
The Delight – adventure in Swakopmund
The ideal location of The Delight Swakopmund Hotel is that it is within walking distance from the Atlantic Ocean and also to the centre of Swakopmund; a fascinating and intriguing resort town. It allows you to experience the flavour of this charming town, while providing you the opportunity to explore the surrounding areas. Experience some exhilarating dune activities or take a catamaran trip to explore the coast and see ocean bound wildlife.
Accommodation: these modern and somewhat quirky rooms are fresh and uplifting with thoughtful touches and locally inspired reasons to smile. All the rooms have en-suite facilities, modern amenities and also excellent service.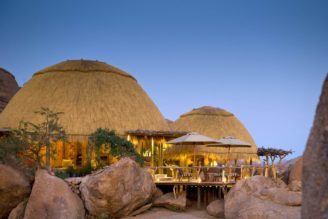 Days 7 - 8
Camp Kipwe - delights of Damaraland
Camp Kipwe is situated within the Twyfelfontein Conservancy in the Damaraland area. Damaraland is renowned for its geology, unusual rock formations, rock paintings, and rare desert-adapted flora and fauna. Relax and unwind in the lounge – the mountain views from here are breathtaking as are the stunning sunsets. Activities include elephant nature drives and visits to the rock engraving and other unusual geological formations.
Accommodation: 8 igloo-shaped double bungalows, emphasising the peace and quiet of the camp. Outside each bungalow has an en-suite bathroom with a shower, as well as a private veranda, overlooking the surrounding plains.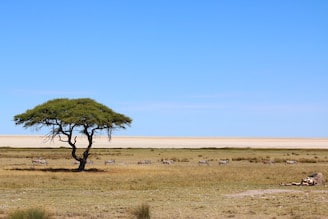 Days 9 - 11
Etosha Heights – safari in Etosha
In the middle of northern Namibia's arid, captivating savannah, bordering the world-famous Etosha National Park, is Safarihoek Lodge. Settled on top of a hill, overlooking the plains below, Safarihoek is a stylish sort of place with a photography hide and swimming pool. Etosha area is rated one of the best places on the continent to view rhino, and Etosha Heights is home to both white and black rhino. Get out on a game drive to see what you can spot.
Accommodation: raised high above the savannah on wooden platforms, each of the 11 chalets with their own private deck, look out over the ambling zebra and romping elephant on the plains below. Watch wild Africa wander by!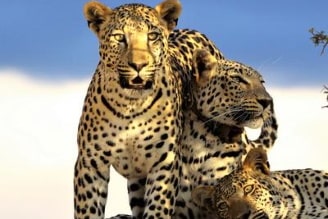 Day 12 - 13
Okonjima Plains Camp - track leopard
West of the Waterburg Plateau, nestled among the Omboroko Mountains lies Okonjima Plains Camp – a Herero name meaning Place of the Baboons. This is much more than just a lodge. Okonjima is also home to The AfriCat Foundation. A project working with educating farmers and the public to conserve the big cat species of Namibia. Activities include trips to track leopard and wild dog. A unique experience and wonderful memories.
Accommodation: luxurious rooms that look over the spectacular, natural veldt. The rooms are quirkily modern with lots of unusual features yet weirdly blend into the environment. A wonderful two nights in the bush.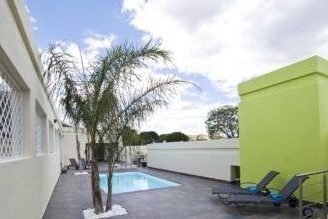 Day 14
Galton House - relax in Windhoek
You can slowly make your way back to Windhoek, taking in different sights and travelling through the desert. Galton House, named after the famous explorer Sir Francis Galton, has a relaxed but efficient style which creates a welcoming atmosphere. Impressive wildlife photography adorns the walls whilst the rest of the interior is a combination of modern minimalistic and understated chic. Here's the chance to explore the city one last time.
Accommodation: ensured of peace and tranquillity, it is a great place to end your Namibia journey.
No one else could possibly better personalise our holidays.
Duncan Laker and Patsy Gamble