Family holiday to Eswatini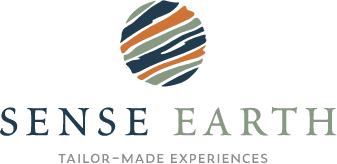 Eswatini is a family friendly destination with a safe and secure environment. There are activities for all the family; mountain biking, hiking, horse riding, visits to schools and traditional healers, all of which can be incorporated into your holiday. And, for the truly adventurous, your entire family can camp out under the African starlit sky.
Personal game viewing opportunities on an educational holiday.
| | | | | | | |
| --- | --- | --- | --- | --- | --- | --- |
| Price | Dates | N°· of nights | N°· of guests | Holiday type | Weather | Price includes |
| From £2,950 per person based on family share | Your choice | 13 nights in country and 2 nights of air travel | 4 – 5 people | Tailor-made family holiday | Temperature range of 12 – 26 C, dependant on the time of year | Flights from the UK, car hire, accommodation, meals where stated and back up service. |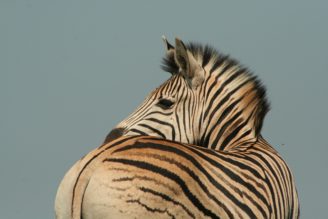 Days 1 - 3
Mlilwane - wake up to warthogs
Mlilwane Wildlife Sanctuary is Eswatini's oldest protected area and gave birth to the concept of nature conservation in the Kingdom. An outdoor lover's paradise, Mlilwane is Eswatini's pioneer conservation area, a beautiful secluded sanctuary situated in Eswatini's "Valley of Heaven". Enjoy the unique opportunity to walk amongst zebra and antelope or sip a gin and tonic and watch the birds. See traditional dancing and visit local markets to watch curios being created by hand.
Accommodation: family self-catering en-suite huts. The camp is unfenced, yet relatively safe with smaller species of wildlife here. Tranquil with a continual stream of animals such as impala, warthog and nyala grazing outside your room.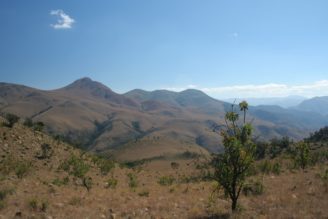 Days 4 - 6
Malolotja - walk in magical surroundings
Explore enchanting Malolotja Nature Reserve, step out of your log cabin and see incredible views. Located on the western side of Eswatini, Malolotja is one of the most impressive mountain parks in Southern Africa; ideal for hiking. With high rolling hills and deep forested river gorges offering genuine wilderness in which hikers can lose themselves for days. The spectacular scenery and the variety of fauna and flora makes it a prime highveld conservation area.
Accommodation: log cabins have two bedrooms, five beds, one bathroom, an indoor fireplace, a kitchen and private outdoor braai pit. The cabins are rustic, cosy and delightful. Stay here for the views and tranquillity rather than luxury!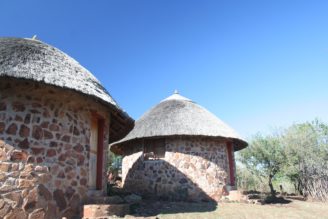 Days 7 - 8
Shewula - experience genuine Africa
Shewula Mountain Camp is in a stunning location, it straddle the 500-metre high Lubombo Mountains in the east of the Kingdom. The first community eco-tourism project in Eswatini and one of the most successful in the whole of southern Africa. Here your stay promises to be interesting and diverse. Enjoy a cultural tour with camp staff and experience a genuine community visit. You will be sincerely welcomed by the Shewula community.
Accommodation: comfortably nestled in a rustic yet modern rondavel (round hut), you will find your worries and stresses slipping away and replaced with a sense of serenity. Each rondavel has either 2, 3 or 4 beds, some of them are en-suite.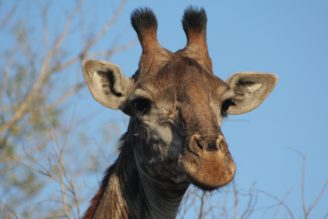 Days 9 - 10
Mbuluzi Game Reserve - track giraffe on foot
In Mbuluzi Game Reserve you can do your own safari on foot or by vehicle. Stop any time, get out of your vehicle and walk if you want to. One of the main attractions are the giraffes where it is possible to walk near them without disturbing them. The Mbuluzi Game Reserve is a bushveld paradise in the north eastern lowveld of Eswatini. Named after the majestic Mbuluzi River, the reserve lies in the foothills of the Lubombo Mountains and is part of the Lubombo Conservancy.
Accommodation: the exclusive camp has unique luxury tents each with an en-suite bathroom and fantastic outdoor showers. The thatched kitchen / lounge area is well equipped and an inviting plunge pool adds to the picture.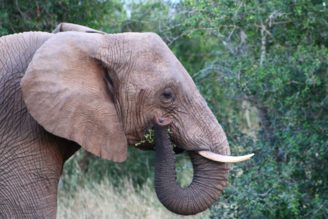 Days 11 - 13
Hlane - rhino and elephant at the waterhole
In the vast bushveld of eastern Eswatini where the hot, still sun of Africa beats on the dry but life-giving soils lies Eswatini's largest protected area, Hlane Royal National Park. Hlane is located in the north east of the Kingdom and is one of five reserves making up the Lubombo Conservancy. It is home to the largest herds of game in the Kingdom and at night you go to sleep listening to the distant roar of lion. Hlane offers fantastic sightings of white rhino.
Accommodation: en-suite family huts overlooking Ndlovu waterhole with kitchen, 2 – 4 bedrooms and veranda. Set in the bush where impala are often seen wandering by. Be lulled to sleep by the distant roar of lion.
The wildlife viewing and camping experience were the heart of the holiday. A family holiday we shall remember with pleasure for a very long time.
Hugh Norton