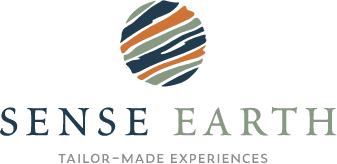 Covid Policy
Our Covid-19 policy
As the world begins to open up slowly and the prospect of travel becomes a reality again, we understand that you will still have concerns about how your holiday experience may differ in the future.
Guaranteed refunds
In the event that the Foreign, Commonwealth and Development Office (FCDO) updates its guidance to advise against all but essential travel to any destination you're visiting within 30 days of such advice being in place, and you choose not to postpone or rebook your holiday, you will be entitled to a full refund.
We have refunded promptly throughout the coronavirus crisis on many trips. If your trip is cancelled then we will refund. Your money is safe with us. You are fully financially protected though our ATOL license 6323.
Book with confidence & flexibility
If you decide to change the dates, rather than cancel, we can arrange that for you. It is not a problem at all.
However, there may be some irrecoverable costs, although we do our utmost to return all monies. We want to make sure you are aware of these.
1. 'Non-refundable deposits'
When you first make your booking, we may need to immediately commit to certain services such as flights or upfront accommodation costs. We will let you know which aspects these are on booking. Many are being flexible on this and changing the way they take deposits and we do our best to work with those who have coronavirus policies in place.
2 'Non-recoverable costs'.
After your final balance, we then fully pay suppliers, flights and other forms of transport that make up your holiday. We try to use those with flexible coronavirus policies in place, to minimise your disruption. Again we will let you know how this looks.
Travel insurance for COVID-19
Our recommended travel insurance provider, Campbell Irvine, offers cover for COVID-19.
You'll also be covered if you have to cancel your holiday if you are diagnosed with COVID-19 or if you have to quarantine by order of government or public authority (e.g. NHS England's Test and Trace) if you or your travelling companion have been exposed to COVID-19.
If you're diagnosed with Coronavirus whilst travelling overseas with this policy, all necessary medical emergency and associated expenses will be covered.
Specific Country Requirements
Please see the current Foreign Travel Advice page with up to date information.