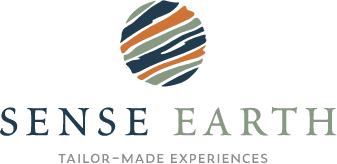 Covid Policy
Our Covid-19 policy
As the world begins to open up slowly and the prospect of travel becomes a reality again, we understand that you will still have concerns about how your holiday experience may differ in the future.
Guaranteed refunds
In the event that the Foreign, Commonwealth and Development Office (FCDO) updates its guidance to advise against all but essential travel to any destination you're visiting within 30 days of such advice being in place, and you choose not to postpone or rebook your holiday, you will be entitled to a full refund.
We have refunded promptly throughout the coronavirus crisis on many trips. If your trip is cancelled then we will refund. Your money is safe with us. You are fully financially protected though our ATOL license 6323.
Book with confidence & flexibility
If you decide to change the dates, rather than cancel, we can arrange that for you. It is not a problem at all.
However, there may be some irrecoverable costs, although we do our utmost to return all monies. We want to make sure you are aware of these.
1. 'Non-refundable deposits'
When you first make your booking, we may need to immediately commit to certain services such as flights or upfront accommodation costs. We will let you know which aspects these are on booking. Many are being flexible on this and changing the way they take deposits and we do our best to work with those who have coronavirus policies in place.
2 'Non-recoverable costs'.
After your final balance, we then fully pay suppliers, flights and other forms of transport that make up your holiday. We try to use those with flexible coronavirus policies in place, to minimise your disruption. Again we will let you know how this looks.
Travel insurance for COVID-19
Our recommended travel insurance provider, Campbell Irvine, offers cover for COVID-19.
You'll also be covered if you have to cancel your holiday if you are diagnosed with COVID-19 or if you have to quarantine by order of government or public authority (e.g. NHS England's Test and Trace) if you or your travelling companion have been exposed to COVID-19.
If you're diagnosed with Coronavirus whilst travelling overseas with this policy, all necessary medical emergency and associated expenses will be covered.
Your travel requirements
Updated 5 January 2022
We have collated information from the FCDO and local governments to put together this guide.  Please be aware that COVID-19 entry and exit requirements may be announced and altered at little notice. Testing will be at your own expense at a private laboratory. When travelling we recommend you carry the original hard document and copies of your PCR (polymerase chain reaction) test as they may be taken from you at border posts. We are trying to think of all the things that may happen and to make life easier and less stressful.
Also, as always, your passport should be valid for a minimum period of 6 months from the date of entry into all countries.
Botswana
You must present proof of a negative COVID-19 PCR test performed no more than 72 hours prior to your arrival.
You will need to show your full Vaccination Certificate.
In addition, upon entry, all arrivals will undergo a rapid COVID test free of charge. Guests testing positive or exhibiting symptoms will be subject to quarantine at their own cost.
At Botswana border points, all guests, including children, will be required to undergo an additional cost-free COVID-19 test to gain entry.
All nationalities who originated from or transited through India within 14 days of their arrival in Botswana are required to undertake mandatory quarantine at a government assigned site for a period of 10 days at their own cost.
When moving between zones or districts in Botswana, guests may have their documentation checked.
There are restrictions for the movement of Botswana citizens and residents between zones in Botswana does not apply to international visitors.
When departing Botswana, guests must comply with the PCR requirements of their destination country or airline. However, these PCR certificates must not exceed 72 hours, as producing a negative PCR test within this time frame is still a requirement when exiting Botswana. There are testing facilities available throughout Botswana generally with a 24 hour turnaround time.
Eswatini
You must present proof of a negative COVID-19 PCR test performed no more than 72 hours prior to your arrival. This must be a hard copy.
On arriving in Eswatini, you will be screened for COVID-19 symptoms and asked about your country of origin and any transit stops.
All guests exiting the Kingdom of Eswatini are required to have a negative PCR COVID-19 result that is not older than 72 hours.
All guests exiting the Kingdom of Eswatini will be screened at the Points of Exit.
Mozambique
You must present proof of a negative COVID-19 PCR test performed no more than 72 hours prior to your arrival.
Children under 5 years old are exempt from the requirement to present a COVID-19 PCR test.
A negative PCR test is valid for up to 7 days for guests using the South Africa land border.
Namibia
You must present proof of a negative COVID-19 PCR test performed no more than 72hrs days prior to your arrival.
Namibia will be introducing a new travel regulatory entry system. This system will go "live" on the 15th of November and fully implemented on 15th January. The Minister of Health, Kaumubi Shangula, officially launched the African Union Trusted Travel System to be implemented in Namibia on the 08 November 2021.
South Africa
You must present proof of a negative COVID-19 PCR test performed no more than 72 hours prior to your arrival.
Children under 5 years old are exempt from the requirement to present a COVID-19 PCR test.
Travellers must complete and produce an online travel health questionnaire on your personal device before arriving in South Africa. The questionnaire is available from the South Africa Department of Health website.
Travellers arriving in South Africa may be subject to medical screening.
Travellers transiting through South Africa must have a negative COVID-19 PCR test result taken within 72 hours prior to departure to South Africa.
Uganda
A negative PCR test certificate performed within 72 hours of entering Uganda is required for all travellers.
All arriving travellers irrespective of vaccination status or country of origin will be  required to undergo mandatory screening and take a PCR Test at their own cost ($30pp) at the Entebbe International Airport. Guests are encouraged to fill in the passenger locator form on  line. It takes about 2 hours to receive the results.
A PCR test is required to be performed within 72 hours of departing Uganda.
Passengers traveling to the UAE or transiting through the UAE for more than 10hrs are required to conduct a second Rapid PCR where samples are collected within 06hrs prior to boarding.
Zimbabwe
You must present proof of a negative COVID-19 PCR test performed no more than 48 hours prior to your arrival.
Negative PCR test certificates obtained on the "Trusted Travel Platform" or verified on the "Global Havens System" will be valid for exit or entry to/from Zimbabwe. However, this is not an absolute requirement at this stage and test results from other non-accredited labs are also accepted.
All passengers are required to complete a COVID-19 contact-tracing document on arrival.
They will also undergo a further PCR test on arrival (at their own cost).
In addition to this, all returning residents and visitors must isolate for 10 days at a Ministry of Health approved facility at their own cost.
India
All guests should submit a self-declaration form on the online "Air Suvidha" portal before the scheduled travel.
All guests should upload a negative COVID-19 RT-PCR report. This test should have been conducted within 72 hrs prior to undertaking the journey.
Each passenger shall also submit a declaration with respect to the authenticity of the report and will be liable for criminal prosecution, if found otherwise.
Thermal screening will be carried out by the health officials at arrival. You must comply with all instructions and screening requirements.