What to pack for your holiday can be a bit overwhelming. We have created this helpful guide and kit list to give you suggestions. It gives you an idea on what is essential and what is a luxury. We have also created an article called packing easy with helpful hints for you.
This is a generic packing list. Please get in touch for those added extras that are needed for specialist holidays and destination specific adventures.
Footwear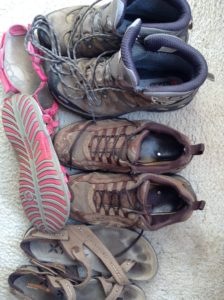 Boots / trainers – sturdy and comfortable walking boots / trainers for short hikes. Also good for travelling in.
Socks – make sure you have lightweight for everyday wear and also some warm weather hiking socks. Woollen socks will make your feet very hot!
Sandals – a must for every day wear.
Trousers and Shorts
Trousers – light weight for walking in as well for covering up in the evenings (protection against mosquitoes). A warm pair for the colder evenings.
Shorts – for wearing during the day.
Skirt / Dress – ladies (!) these can be comfortable for travelling in and can be used in the evenings. Evening dress is casual.
Tops, t-shirts and shirts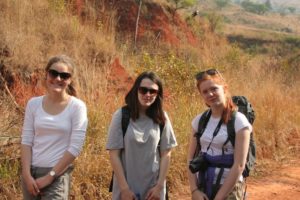 Make sure you have a few greenish / beige tops for game viewing as bright colours (including white) could prevent good wildlife viewing opportunities as animals can get spooked.
Shirts – you will need at least one long sleeved shirt to cover up in the evenings (protection against mosquitoes).
T–shirts – comfortable wear during the day and for in the evenings if you are wearing a fleece.
Fleece – for when the temperature drops in the evening. You will also get used to the heat during the day and may feel the cold more at night.
Other Items
Swimming Costume / Bikini / Trunks
Sun hat – essential for during the day.

Underwear – cotton is more comfortable in the hot weather.
Waterproofs – light weight for those African downpours.
Woolly hat for those early morning game drives!
Sunglasses
Administration 
Passport
Insurance reference number / copies of insurance
Air Ticket
Visa and debit cards
Driving licence if on a self-drive
Foreign currency
Money belt
Medical and other essentials
Medical kit containing basic first aid supplies such as plasters, antiseptic cream, a variety of bandages, general pain killers, bite relief or antisan, sterile dressings, zinc oxide tape, etc.
Wash kit – shampoo, soap, razor, etc.
Prescribed medication – if you are on prescription drugs please bring the medication in its complete form (i.e. not out if its packaging). A letter from your Doctor can prevent complications at customs.
Malarial prophylaxis – essential!
Sun cream – SPF20 or higher is recommended.
After sun / moisturising cream – always useful and needed!
Insect repellent – essential.
Baby wipes – very handy to have for cleaning hands and for general use during the day.
Other Kit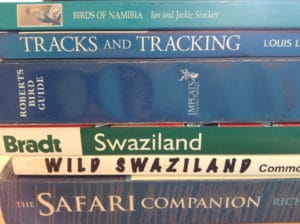 Towel – sometimes needed (please ask us).
Small ruck sac – to carry day kit with you.
Torch – essential for some of the accommodation where there is no electricity or where you need to walk from the restaurant to your sleeping quarters. Lamps are provided at these places. (Make sure there are spare bulbs and batteries for your torch).
Camera equipment – essential as there will be chances to get stunning photos! Remember to bring the correct chargers.
The relevant adapters.
Reading books or kindle – for those times for relaxing.
A litre water bottle – always handy to have.
Binoculars – fantastic for looking at game and birds close-up.
Identification books – if you do have identification books then please bring them along.
Sense Earth information book.
NB. When packing for the flight please make sure that sharp objects such as pen knives, razors and tweezers are in your hold luggage and NOT in your day bag.
Please pack in a soft bag, it makes travelling and packing much easier on your Sense Earth trip.