This blog was written by Anna and the "Team Egirls" group of students from St Helen and St Katharine School.
Having the time of our lives!
Hi Everyone!
I am writing this blog from the lovely church building where we are staying on our project, a very different place from where we stayed in on our overnight trek just three days ago! Read on to find out more…here is a quick overview of the first week of our trip.
Mlilwane Wildlife Sanctuary
Our trip started after the plane journey with a six-hour bus drive through South Africa to Mlilwane game reserve. We quickly realised we were not in Abingdon anymore when our service station had rhino and impala milling around where we might have expected to see a Costa drive-thru! We arrived in the dark to a cottage at Mlilwane, where we were greeted by Jenny and a vegetarian chilli, a perfect end to our first day in the country.
The following day, Jenny took us for a walk around the area where we had our first look at animals including nyala, zebra and blesbok. Many photos were taken but the winner has to be Sophie for her stunning photo of a zebra, while those of us without zoom on our cameras worked out how to take photos through the lenses of binoculars.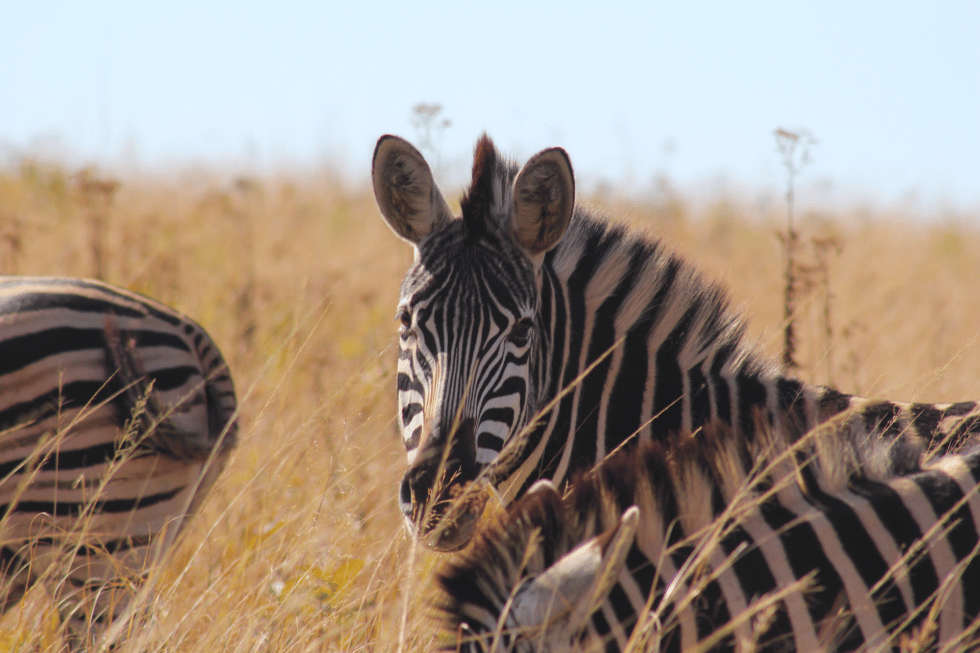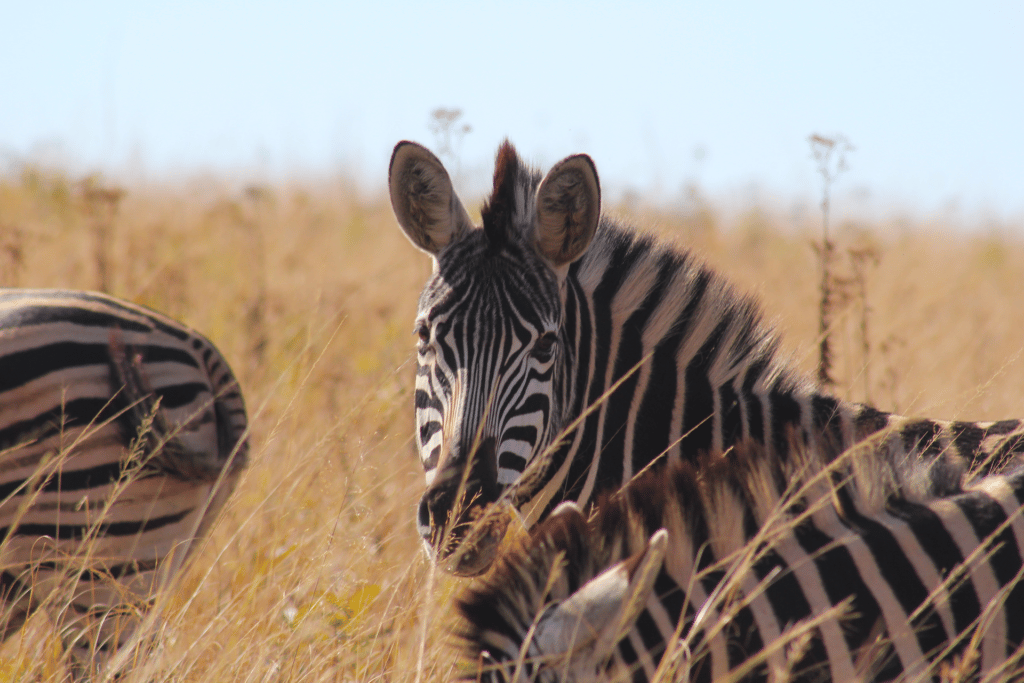 Later, we made our own grapefruit juice using freshly picked fruits from a nearby tree, and the day was rounded off by some s'mores around the campfire. We now look back with some degree of amazement at the luxury of having electricity, bunkbeds and a shower block which helped us to gradually ease into life on our expedition. However, we have been spoiled so far with scenic surroundings, hugely accommodating people and hot showers at every location. The camping has been in every sense better than DofE, especially since it would be virtually impossible to get too cold in the tents!
Hlane Royal National Park
On Thursday we travelled to Hlane game reserve, where we had our first go at putting up our tents. It was lovely being close to nature, but it got a bit too close when a snake crawled into one of our tents! We also went on a safari, an incredible experience where we saw lions eating and one group had a close encounter with an elephant!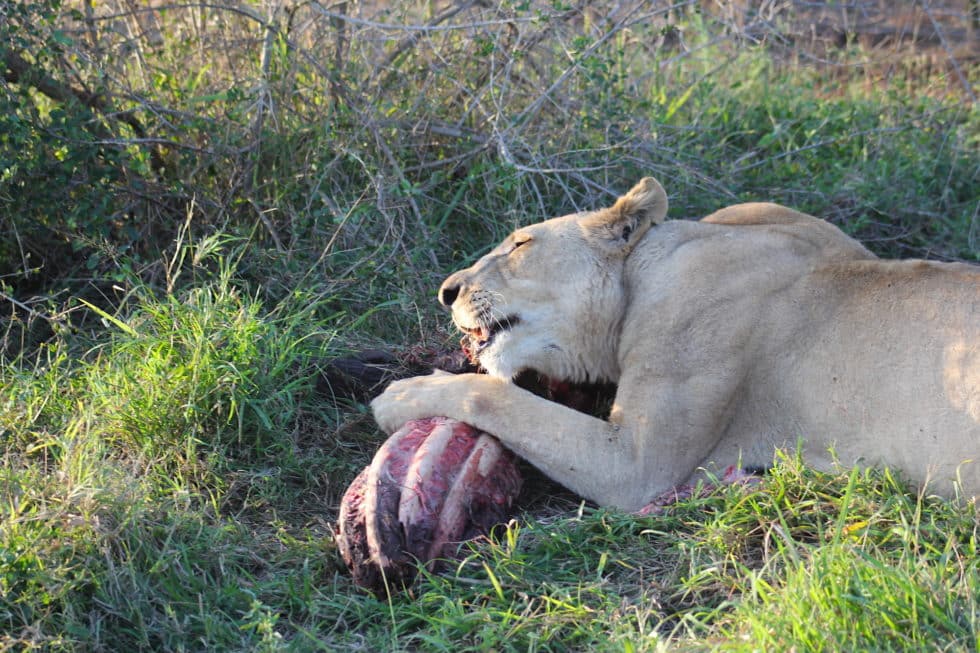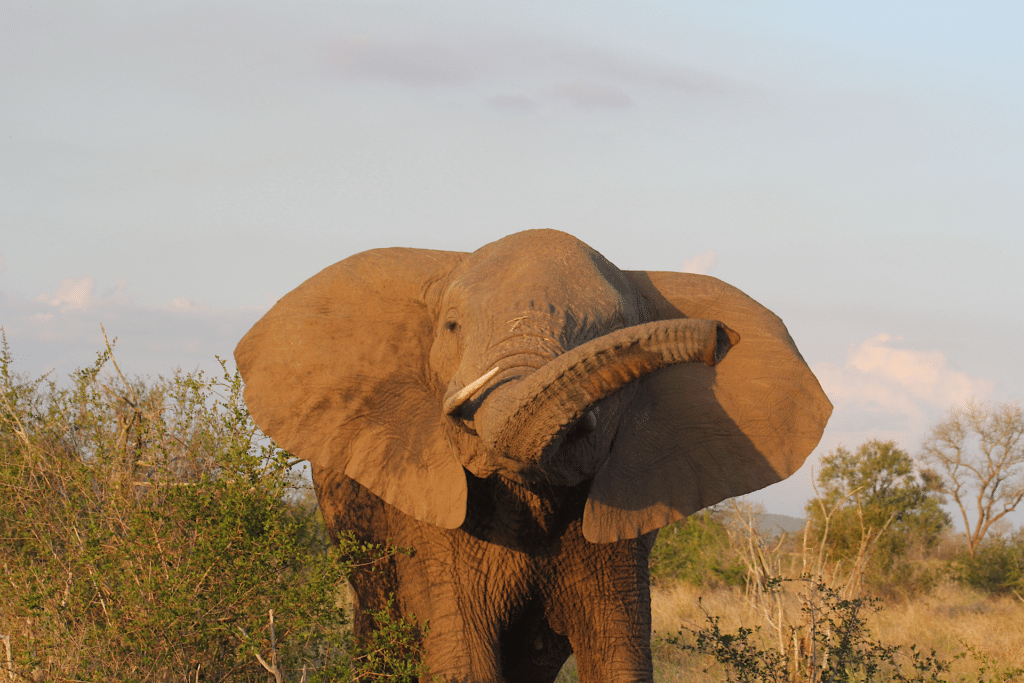 As we drove back into camp, the sky was lit up by a pinterest-worthy sunset. Little did we know where we would be the next time the sunset came around…
Overnight Trek to Sudwini
We set off on our much-anticipated trek the following day with no idea what to expect, as most of us had only DofE as our experience of walking… which didn't quite prepare us for tracking and standing within several metres of rhino within the first hour! Our guides were experts at using animal dung and barely visible footprints, enabling us to get close to hippo, giraffes, zebra and many more amazing animals which had only dreamt of seeing in the distance.
However, the real adventure started once we arrived at the camp, a beautiful (but unfenced) clearing in the Hlane Big Game reserve where we slept in open marquees and cooked our wildebeest sausages, veggie stir fry and pork chops over an open fire. One of our guides said nonchalantly that we would be best to have a constant 'hippo watch' to look after the fire and keep an eye on any animals which might fancy our leftovers! Of course, the SHSK attitude kicked in and we made a rota, with (almost) no rivalry for the cushy 10-11 pm slot. Credit must go to Emma and Hattie, who sat up through a leopard vs. baboon battle and a minor rainstorm from 2 – 3 am, but on reflection most of us found that we had enjoyed the experience, or at least pushed the boundaries of our comfort zones.
We were certainly rewarded for our efforts, as we woke up to a delicious fry up breakfast and walked the several hours back to our campsite where we were given another tasty meal. Steve Backshaw had nothing on our guides who cut paths through the bush and always seemed to know exactly where they would pop out, and we saw more incredible animals including wildebeest (were there less of them than there were before our supper?), nyala, impala and baboon.
We have now started our project, but I won't give too much away for now as another blog will be released at a later date… all I will say for now is that all of us have green fingers and our six packs are developing…
In other news, we have been preparing ourselves well for student life as we discover the benefits of meal planning (it avoids lunches of crisp sandwiches, where bread was replaced by rice cakes when the bread ran out!) and we have created our own inventive recipes, with the main staples being avocado and cheese. Some highlights have been lentil dhal, veggie chilli and tomato and basil macaroni-the Egirls restaurant will be officially opening on return with Eliza as Head Pan Washer!
We hope that you are all well at home and enjoying the heat – who would've thought the UK would be hotter than Eswatini! Don't miss us too much, we are all having the time of our lives out here…
Bye for now,
Anna and Team Egirls xx