This blog was written Charlie, a student from Abbey Gate College, who has been part of a group volunteering in Eswatini to build a new high school.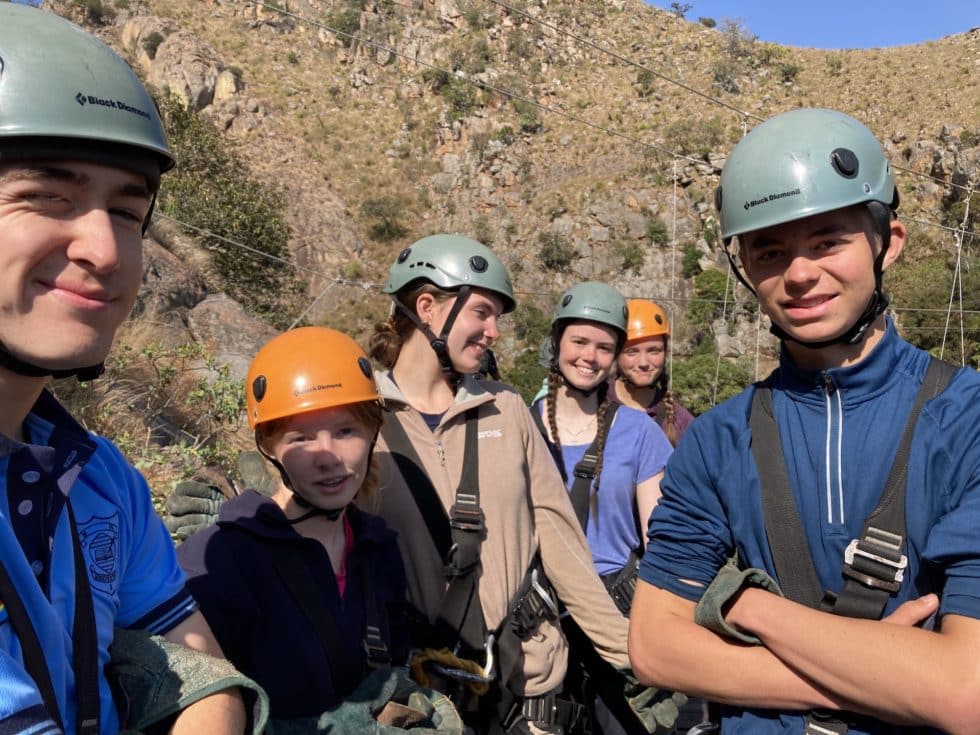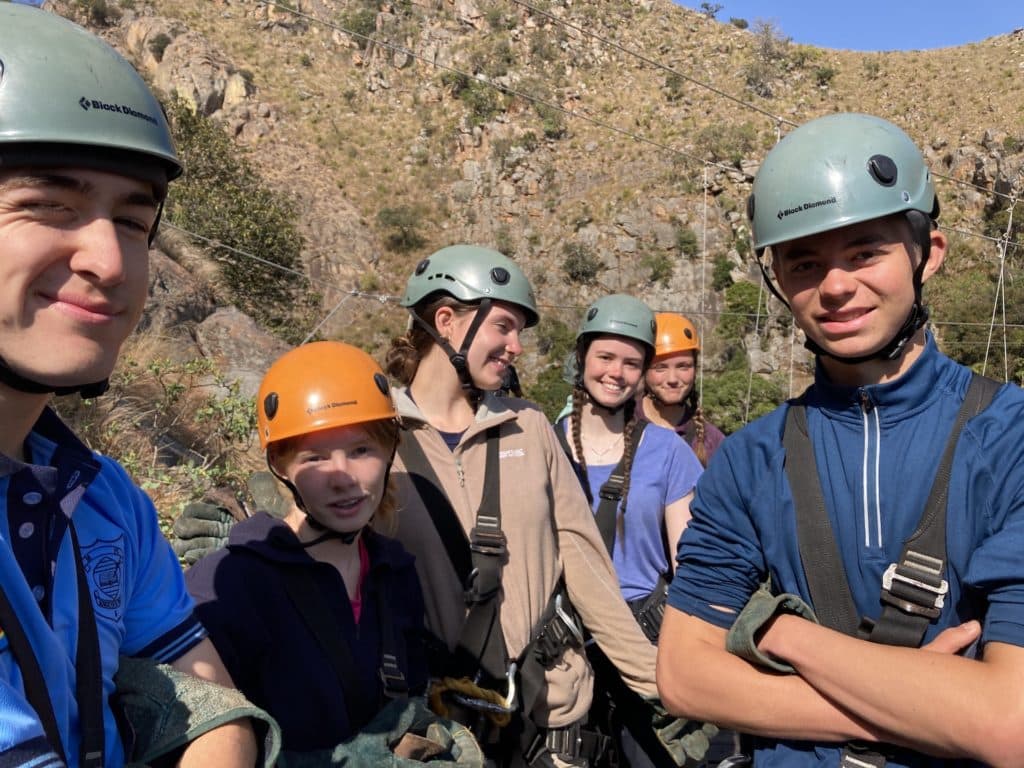 A Dazzle of Zebra
Today's itinerary involved a tree top canopy tour, a beautifully scenic swing through the vines and leaves platform to platform, in Malolotja Game Reserve, while identifying more species of local wildlife. The drive only took about an hour from Legends. This was nothing in comparison to the 6-hour slog we had gotten used to from the project site at Mlindzini to our backpacker's base at Legends. We arrived at the game park and were greeted by the leaders and guides we'd have today to help us on our adventure. After a quick briefing and kit assignment, we were ready to go within half an hour. We were told about the 25-minute drive and 10-minute walk it took to get to the site.
However, we were not told about the bonkers numbers of animal herds we'd see on the way. A dazzle of Zebra, maybe 10, around 30 blesbok, scattered in different groups and even a troop of baboons over the horizon.
The Canopy Tour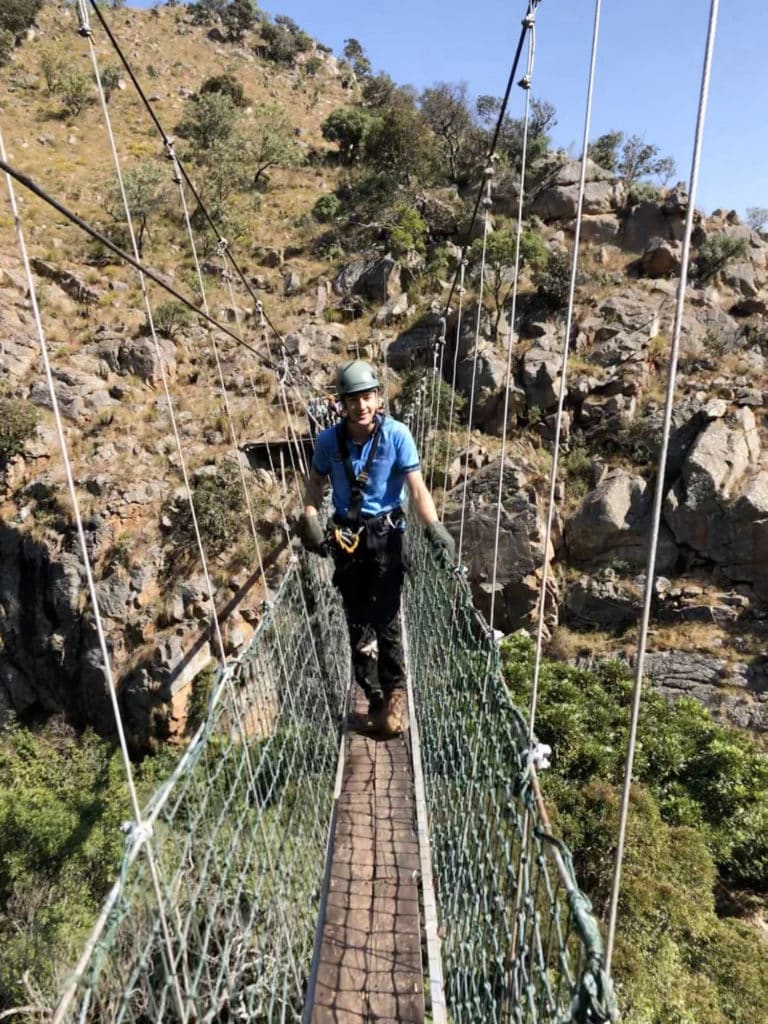 The walk was a short decline with everyone laughing as we kept tripping over our harness and the safety cables attached (perhaps a little too tightly)! After a brief demonstration of how to use the apparatus provided and slow down, we were off, 11 platforms and 12 zipwires through and over the river at the bottom of the gorge. The first two, a simple warm up to gain confidence, quickly leading into a long third cable, the third longest in fact!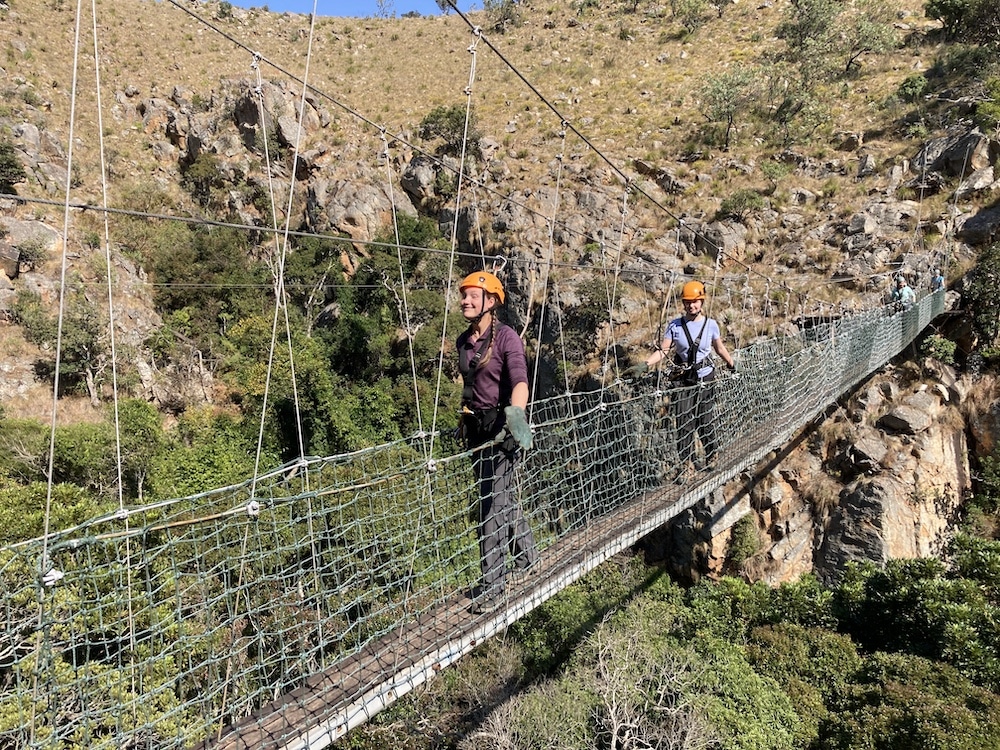 By that time everyone had perfected their giggles and grins as we reached the next platform with a bit much speed, some forgetting they had to land on the stool at each platform and barrelling through it instead. There was a loosely suspended walkway halfway through the experience, constructed from conjoined ladders and loose planks of wood, safe to say some trusted it more than others. I chose to run it and jump in the middle, much to the dismay of the people in front and behind me.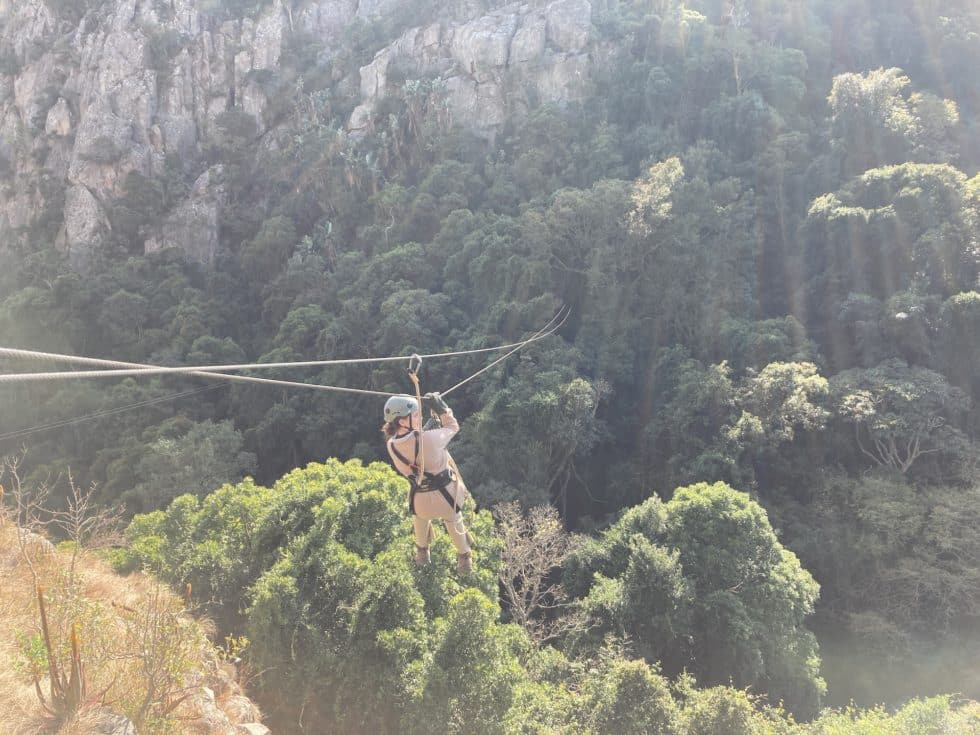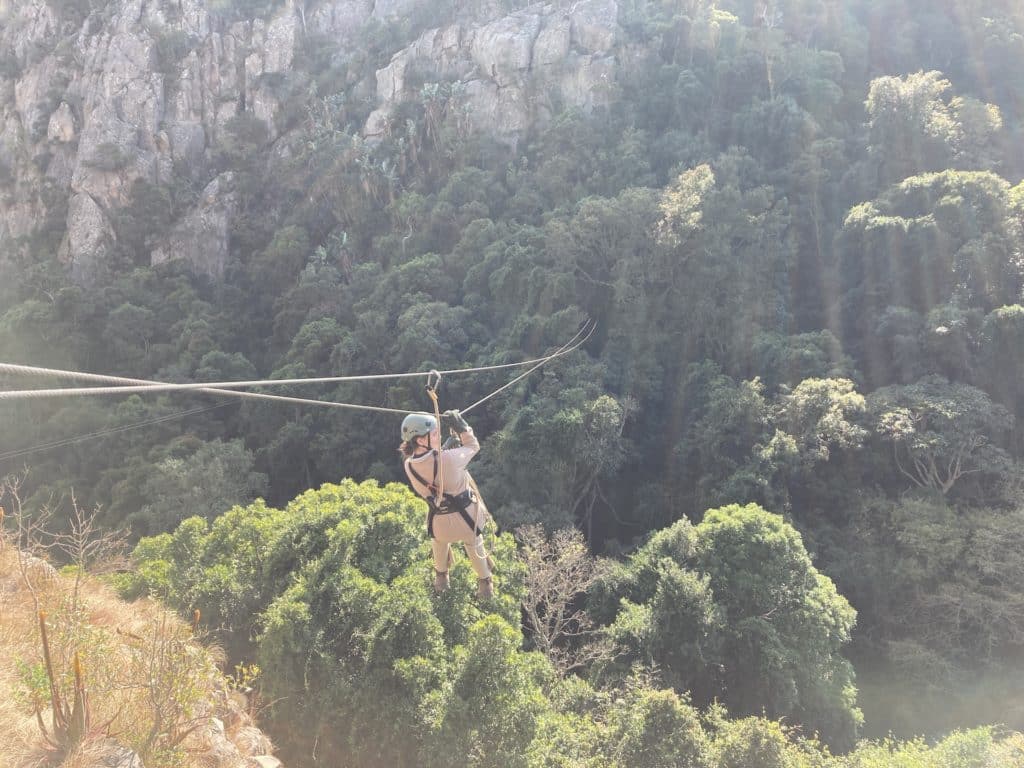 Staring at the Sky
One member of the group, who shall remain nameless for fear of embarrassment, refused to look down during the walk and was intent on walking whilst staring at the sky. if anything this made it more difficult for themselves, but never mind.  We then reached the final two zip wires, the longest and second longest (130 & 120 meters), in which you were allowed to jump off the edge as opposed to the normal sit-down technique. I opted for the full launch and leapt on the cable, making it bounce and me spin as I slid. It was truly an exhilarating experience.
The Walk Back
The walk back up to the vehicles we had arrived in was a 10-minute climb filled with scenic views of the surrounding mountains, quite literally breath-taking, the whole experience taking around an hour and a half start to finish. Finally, on the way back to backpacker's lodge we had a whistlestop tour of Ngwenya Glassworks, watching the workers handcraft and blow their art from the fires was amazing from the terraces above. It was overall a memorable last day of activities, and whilst we are saddened and some frustrated to be leaving our new friends and this extraordinary country tomorrow, we do so with new memories to last a lifetime. Thank you, Sense Earth and thank you Eswatini.