Whether you've got your African holiday booked or not, the literary canon of African literature is vast and well worth reading into. In a continent that spans such a wide range of ethnicities and cultures, it comes as no surprise that the literature it creates is equally diverse. Much of the continent is steeped in a painful history and therefore draws literature that is often, inevitably, written from a colonial and postcolonial perspective. Other important social and political issues are also dealt with, from women's rights to post-war identity.  As entertaining as they are educational, here are 5 African authors and their books that you should read.
Chimamanda Ngozi Adichie
My personal favourite is Chimamanda Ngozi Adichie, a Nigerian writer born in 1977 who is best known for her novels following strong themes of politics, race, gender and culture. The book of hers that I always recommend is Half of a Yellow Sun (2006), which received critical acclaim and won the Women's prize for Fiction. This gripping tale tells the story of the Biafran War of 1967-70, which was catalysed by the remnants of British colonialism, through several different perspectives.
Adichie's depiction of the brutality faced by the elite and peasants alike raises pertinent questions of moral responsibility and the emotional impact of a conflict like the largely forgotten Biafran War. She says that almost every incident in the novel is based on something real. This adds a certain horror to the narrative. Despite the serious and shocking context of the novel, Adichie wraps her tale in a beautiful story of love, loyalty, resilience and hope in the face of despair.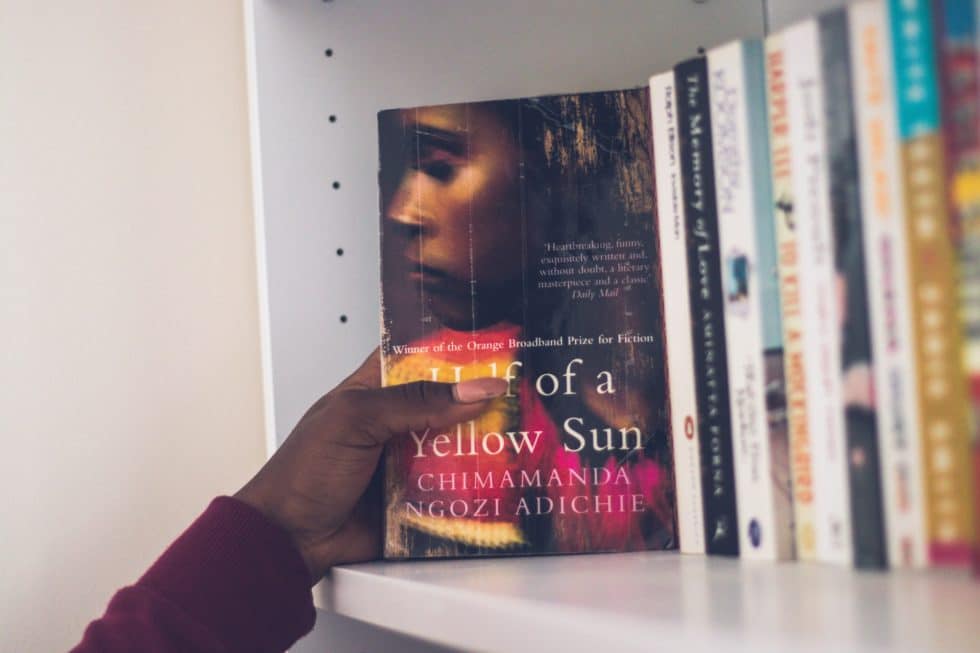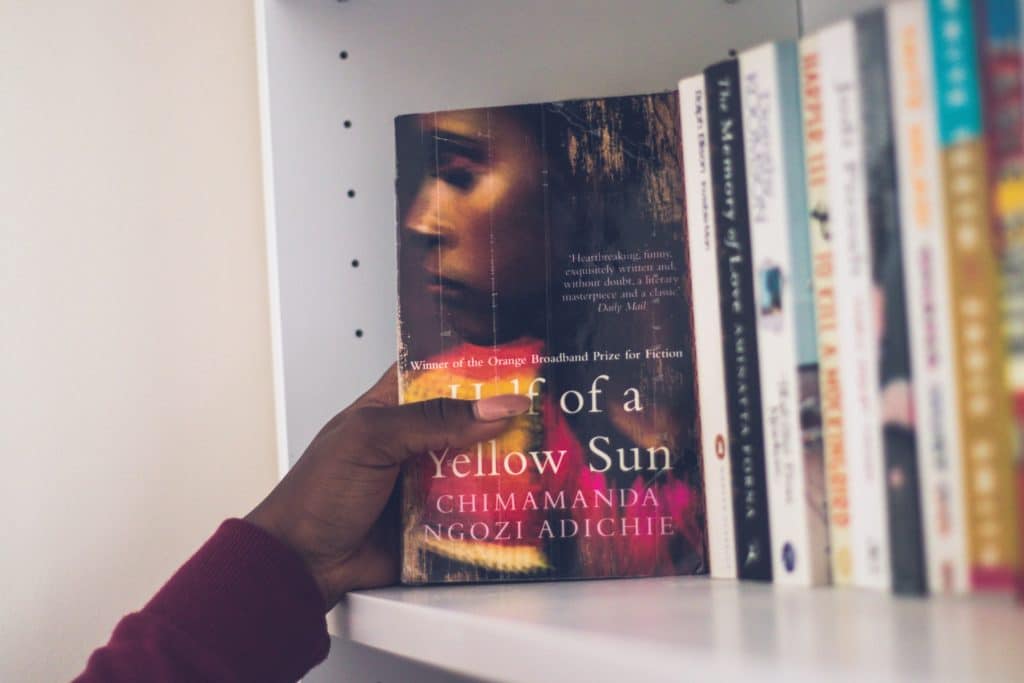 If you've already read this one, I would also recommend her other novels; Purple Hibiscus. This depicts the life of a family during a military coup and Americannah, which portrays Nigerian immigrant life and race relations in America. Her TED talks have also received overwhelming praise, notably 'The Danger of a Single Story' and 'We Should All Be Feminists'. Easy to follow and ever-captivating, Adichie is always a reliable read.
Ngugi wa Thiong'o
Ngugi wa Thiang'o is a Kenyan author, and was considered East Africa's leading novelist when he published Weep Not, Child in 1964. This prizewinning novel tells the moving story of the struggle for Kenyan independence during the 1952-1960 Emergency, the infamous Mau Mau revolt against British rule, and the effects of this uprising on one family. His other writings deal with similar themes of colonial legacy, traditionalism, and the question of nation and capitalism. Certainly worth a read whether you're visiting Kenya or not.
Ntsika Kota
Ntsika Kota is the author of 'and the earth drank deep', a story that won the 2022 Commonwealth Short Story Prize. He is the first writer from Eswatini to have won this award. It's an experimental tale about a hunter set in a pre-historic environment. With this story Kota says that he 'wanted to explore the consequences of essentially switching off an anatomically modern human's empathy in a pre-historic environment—right at the dawn of the human species.' By using modern cultures, specifically Nguni cultures, from southern Africa as the template for his fictional culture, Kota weaves a fictional plot with a recognisable society. With a degree in chemistry, Kota is an amateur writer, making his Commonwealth Prize win especially remarkable. This is only a short read and is easily available as a PDF online.
Ellen Ndeshi Namhila
The Price of Freedom (1997) is Ellen Ndeshi Namhila's memoir of her journey as a refugee when she fled Namibian apartheid in the 1970's. Namhila, as the protagonist, conquers challenges, fears and negative colonial forces. She leaves Namibia at the age of twelve to return nineteen years later, living in camps in Angola then obtaining an education in Gambia and Finland. Navigating the complex relationship between returnees to Namibia and the people who remained, Namhila writes 'Now that I am in Namibia, all that I am in Namibia, all that I knew of Namibia, of home, has changed. I am finding myself lost in my own country'. Identity, sacrifice and freedom are at the core of this story, and her tales are made all the more poignant in the fact that it they are true.
Unfortunately, this is a difficult book to get your hands on but makes for a very inspiring and honest read if you do.
Chinua Achebe
You can't write about modern African literature without mentioning the founding father himself, Chinua Achebe. Like Adichie, Achebe is Nigerian and his writing concerns itself with religion, colonisation, family, tradition and more.  His debut novel and masterpiece Things Fall Apart (1958) remains the most widely studied, translated and read African novel, and therefore, a crucial read. This novel tells the story of a leader in an Igbo village in Nigeria, and his struggles during the advent of missionaries and British colonisation in his country. Depicting the rich and complex culture of the Igbo society, Achebe writes an honest and powerful account of the pre-colonial era while maintaining a lyrical and often amusing tone.
Even if you're not visiting Nigeria, Things Fall Apart is transformational in shining light on a perspective that has been long silenced. If you like poetry, Achebe also has many collections of beautiful and critically acclaimed poems. There are too many for me to mention!
Whether you're getting ready to embark on a trip to Namibia, Eswatini or another African country, or perhaps you're just a curious reader, work by these writers will expand your knowledge. These books will increase your understanding of the multifaceted African nations and their rich culture and history. Happy reading!