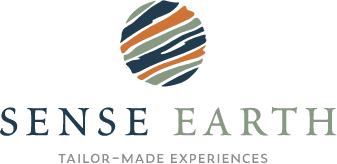 Zimbabwe is an impressive safari destination, popular for its remote wildlife experiences and excellent game densities. Zimbabwe's authentic and heart pumping safaris can make other destinations pale into insignificance.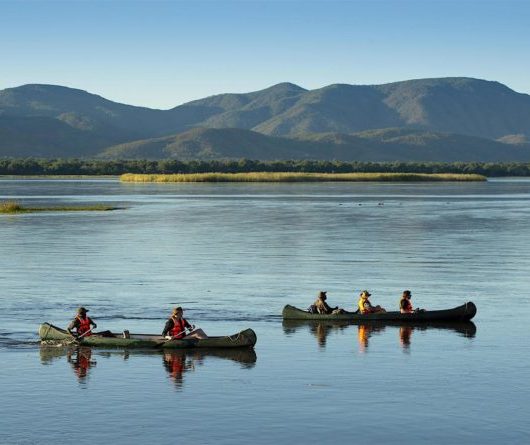 Canoeing & walking safaris in Mana Pools
Mana Pools is one of the world's wildest and best preserved natural ecological areas. It is a wildlife paradise with one of Africa's largest hippo and crocodile populations and a high concentration of large land mammals during the dry season.
Canoeing is a fantastic way to view game; watch buffalo wandering along the river banks and elephant casually splashing in front of your canoe. Alternatively you can join an expertly guided walking safari giving a unique and unforgettable way of being at one with nature.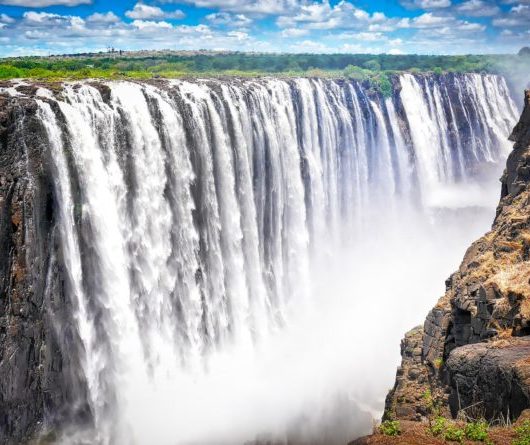 Victoria Falls
Victoria Falls, one of the seven natural wonders of the world, draws visitors from all over the earth. It also one of the world's largest waterfalls with a width of 1,708m. Victoria Falls can be visited all year round with varying water levels making each visit unique; from mist rainbows to exposed cliff faces and the roar of water to the tranquil chirping of the rainforest, it is astounding. Victoria Falls town is Africa's adventure capital, with a host of adrenalin fuelled activities as well as gentler options.
Gonerezhou National Park
Gonarezhou National Park is an inspiring reserve and fantastic for the Big 5. Spot rhinos, elephant, buffalo, some of the big cats, wild dogs, and witness amazing birdlife. It is known for its unique wilderness character and secluded location, set far away from the busy hot spots in Africa. It is a premier destination for quality wildlife sightings and worth the extra mile to get there.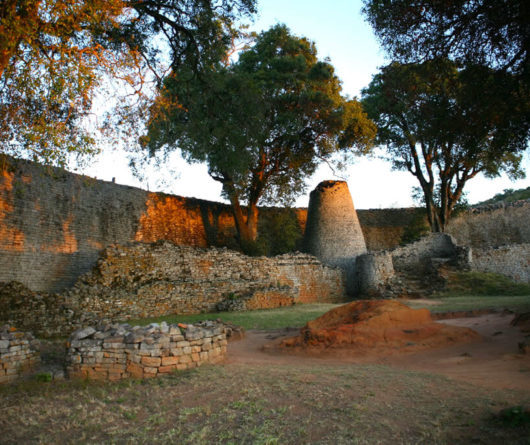 Great Zimbabwe
Great Zimbabwe is the stone ruins of an ancient city which was functional from around 1100 C.E. to the 15th century. It was part of a huge trading network from China, Persia and Arabia and probably a royal residence. Walk amongst the impressive granite walls which seem to impossibly continually curve back on themseves. Explore the embellished turrets, towers, and elegantly sculpted stairways. Journey back in time hundreds of years.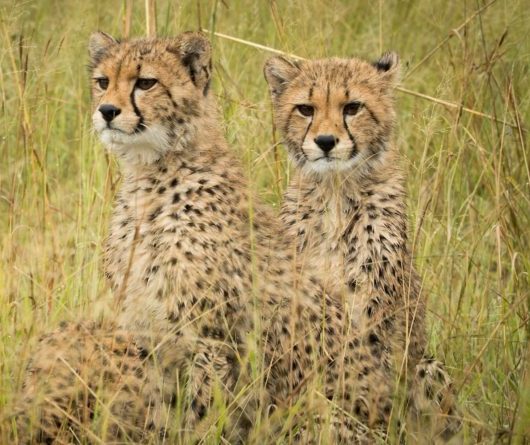 Hwange National Park
Hwange has some of the best wildlife viewing in the country and is reputed to have the highest mammal diversity of any national park in the world. It is famous for its huge population of elephants, large prides of lion and vast herds of buffalo as well as 400 bird species. Game viewing is excellent around the waterholes all year round, and momentous predator prey interactions are seen on a regular basis.
Capital: Harare
Area: 390,757 km²
Languages: Shona, Ndebele and English
Where to visit: Victoria Falls, Hwange, Mana Pools & Lake Kariba.
Wildlife to spot: elephant, wild dog, sable antelope and carmine bee-eater.
Some of the most qualified safari guides in southern Africa operate in Zimbabwe. So don't be surprised if you are invited to get out of your vehicle to approach the Big Five on foot.
Journey through Zimbabwe's diverse landscapes, with uncrowded safaris and an earthy experience.
Zimbabwe has a unbelievable four UNESCO sites; the secluded and inspiring Mana Pools National Park, balancing boulders of Matobo Hills, the great archaeological cities of Khami and Great Zimbabwe and lastly, Victoria Falls, one of the natural wonders of the world.
The world's largest artificial lake, Lake Kariba, is also found in Zimbabwe and spending time on a houseboat there is idyllic. Let the world float by as you game view from the deck.
Contact Us
Looking for a safari to see the sights of Zimbabwe? We would be delighted to give you some ideas and to create your holiday.
January
Birders will be delighted by the presence of migratory birds. See newborn animals when on safari. Vegetation is green and vibrant and the grass is tall, making wildlife sightings harder.
February
There is a great contrast of lush vegetation to the harshness of the dry season. White water rafting may be suspended on the Zambezi for a few months due to water levels being too high.
March
Victoria Falls are at the perfect level to see the gorges, geology and rainbows created from the spray rainbows. Migratory birds begin to depart.
April
Mana Pools opens for walking safaris. The rainy season ends. The environment is green and lush. Victoria Falls is at its most powerful.
May
Victoria Falls are in full flood, be prepared to get wet! It is a good time to see the 'Smoke that thunders' by helicopter.
June
Temperatures can drop in the night, but this does not affect your safari. Days are sunny and there are hardly any insects.
July
Hwange waterholes have pumped water and wildlife meanders to these sources of water. The temperature is much cooler so wrap up warm.
August
Game viewing in Chobe National Park, Hwange and other game reserves are at its best. Peak season at Victoria Falls for viewing and activities.
September
Cloudless sunny days with wonderful wildlife sightings. Hwange has its annual wildlife count, so join the rangers in this exercise.
October
Wildlife sightings are at their peak around waterholes before the onset of rain. Peak white-water river rafting season. Dry season comes to an end around this time or next month.
November
Victoria Falls dries up on the Zambian side so you can walk across the top and swim in Devil's Pool. Wildlife is delighted at potential first rains and may migrate away from permanent waterholes making them harder to spot.
December
Birders will be delighted by the presence of migratory birds. The land is transformed into a lush oasis. Safari conditions are potentially more challenging.
Itineraries Featuring Zimbabwe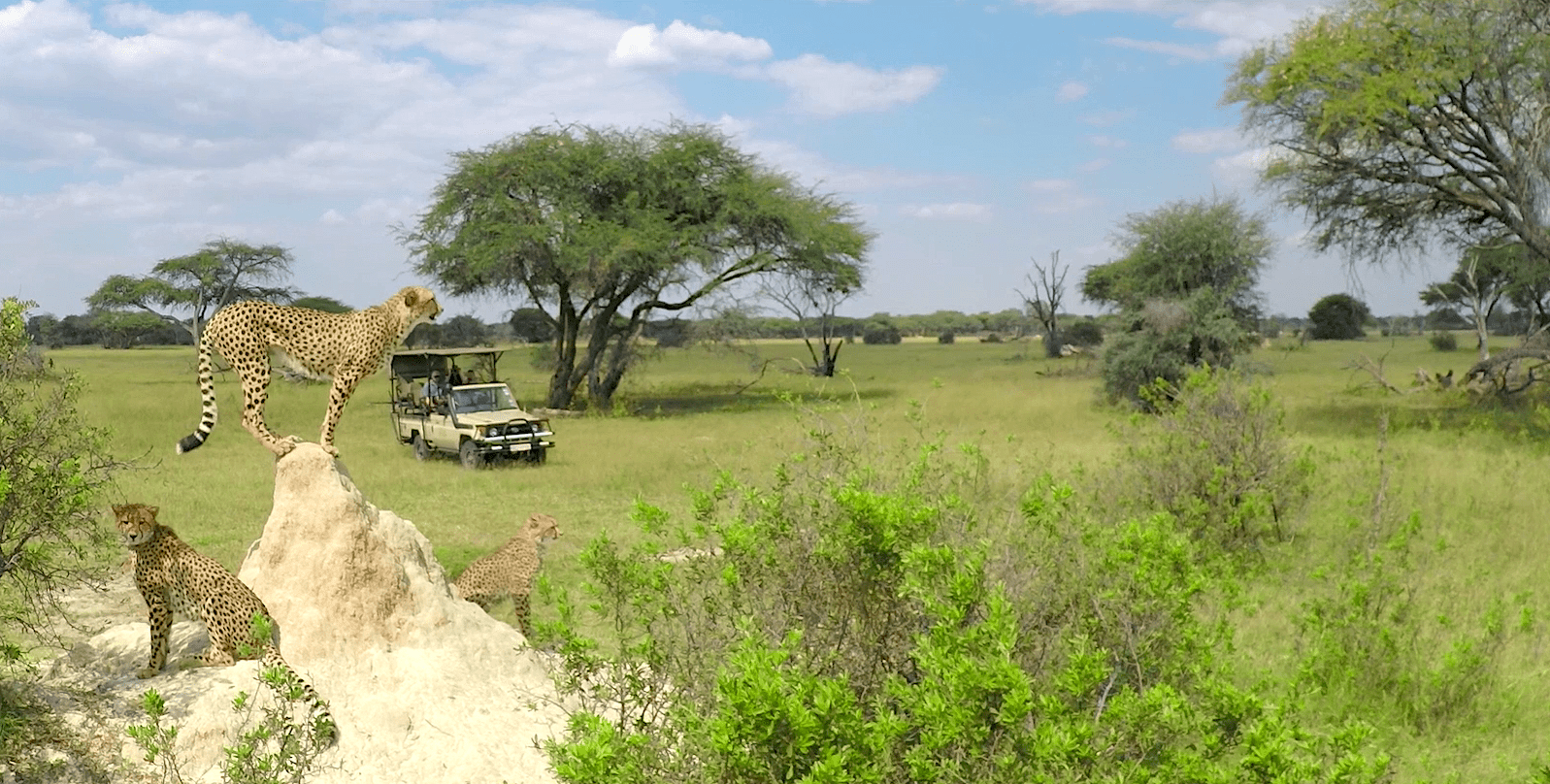 8 Nights
3 Lodgings
From £6,100
Luxury Zimbabwe
Experience wilderness luxury and wildlife sightings you could only dream of, Zimbabwe is the ultimate exclusive safari destination.
Read more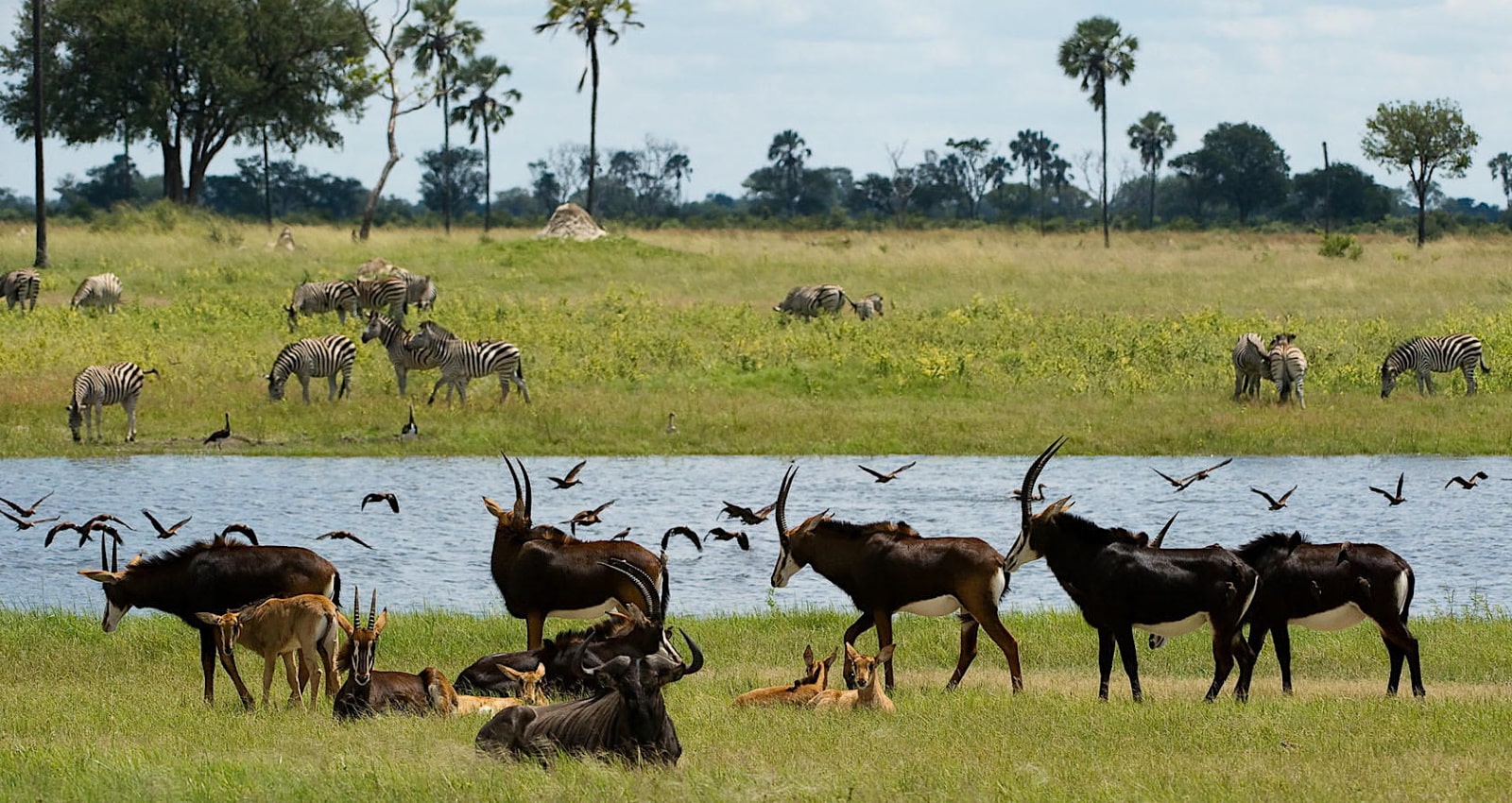 9 Nights
3 Lodgings
From £7,750
Zimbabwe Delights
Zimbabwe offers exceptional wildlife sightings in unique and inspiring areas. This itinerary encompasses the best on offer.
Read more