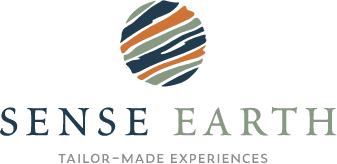 South Africa is renowned for its varied topography, great natural beauty, and cultural diversity, all of which have made the country a fantastic travel destination. There are many opportunities to learn about its tumultuous history which is a crucial part of the country's identity.
5 Highlights of South Africa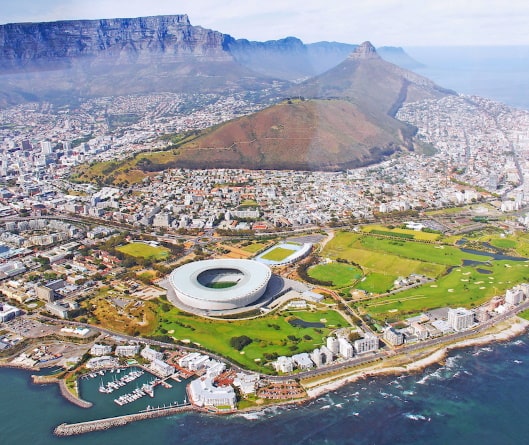 Cape Town
Cape Town nestles beneath imposing Table Mountain. It's an oceanside metropolis where  fine-dining and historical buildings meet a bustling harbour and pristine beaches. The city has lots to offer; summit Table Mountain for sweeping views, boat to Robben Island to visit the notorious prison, and spend time in Kirstenbosch Botanical Gardens.
Further afield you can explore the Cape Peninsula – visit the scenic fishing village of Hout Bay, watch African penguins on Boulders Beach, and stand at the fabled Cape of Good Hope. Alternatively visit the estates of Stellenbosch, Paarl and Franschhoek and taste some of the excellent wine on offer.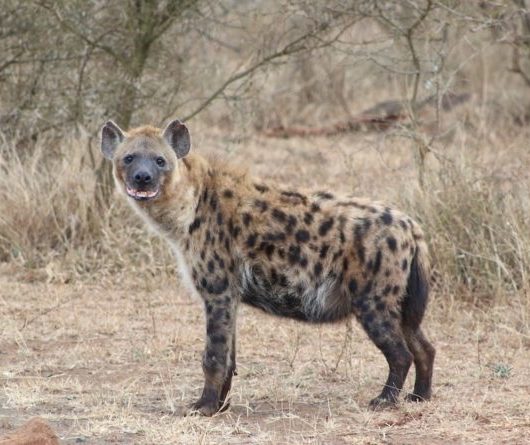 Kruger National Park
Kruger National Park covers nearly 2 million hectares and covers a wide variety of ecosystems. With such natural diversity it is no wonder that the park is home to an enormous variety of species, making Kruger an iconic safari location. Kruger has a plethora of Big Game sighting opportunities and the stunning scenery epitomising Africa. You will not be disappointed on a safari to Kruger and its exclusive surrounding areas such as Sabi Sands.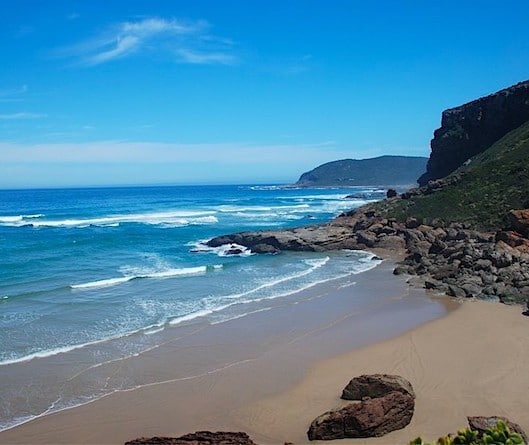 Garden Route
The verdant Garden Route is a stunning 200km route hugging the coastline between Mossel bay and Storms River. Dotted along the drive are nature reserves, pristine beaches, picturesque lagoons, indigenous forest, and quaint seaside towns, all ideally suited for families, hikers and nature enthusiasts. From the sea there is the chance to see Southern Right Whales, dolphins and great white sharks. The best way to explore this area is as a self-drive, very easy to do and you can choose where you stop to admire the coastal views.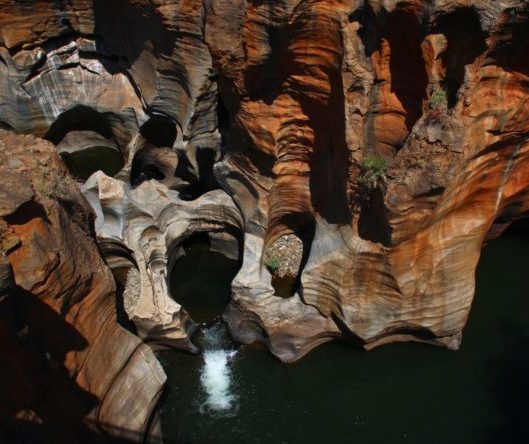 Panorama Route
Some have called it the most visually impressive areas in the world – Mpumalanga's famous Panorama Route is well-known for its stunning beauty and rich cultural heritage. The scenic route offers one phenomenal view after another, dramatic landscapes and exquisite waterfalls, all interspersed with quirky towns that go back in time to the gold mining era.
A visual extravaganza awaits you.
Drakensberg Mountains
The Drakensberg is home to a mammoth mountain range on the border with Lesotho and combines rugged peaks with lush valleys and spectacular backdrops. Staying in these mountains brings immediate breathing space and a chance to unwind. Aside from hiking there are also horse trails, canopy tours, white water rafting, local arts and crafts or simply 'taking the air' for those with relaxation in mind. There are also over 600 examples of San rock paintings, all protected in caves from the ever changing elements.
Capital: Pretoria
Area: 1.22 million km²
Languages: Afrikaans, English and Zulu.
Where to visit: Kruger, Cape Town, the Garden Route and KwaZulu-Natal.
Wildlife to spot: lion, hyena, penguins, whales and protea flowers.
South Africa is one of the continent's most eclectic safari destinations. Its landscapes are stunning; from the burning Karoo and Kalahari semideserts to the misty heights of the Drakensberg and the massive Blyde River Canyon to the world famous Kruger National Park, the variety is staggering and at times over-whelming.
It really is the rainbow nation. And with this comes a multitude of sights and activities. With this ever-changing scenery are an array of activities including Big Five safaris, whale watching, wine tasting and plenty of activities for outdoor lovers.
An ideal destination for self-drive holidays and first time visitors to sub Saharan Africa. A great place for those seeking adventure and to get a taste of what the dark continent offers. Affordable and varied, South Africa has it all.
Contact Us
Looking for a safari to South Africa? We would be delighted help design your holiday.
When to go to South Africa
January
One of the best months to visit the Cape as it is hot and sunny. A good time for the Garden Route as cool breezes sweep in off the ocean.
February
One of the hottest months in the Cape and good for the garden route. Rains continue in Kruger and sunny spells are often broken by tropical storms.
March
End of the rainy season in Kruger and the bushveld is lush and the rivers are full.
April
Warm and dry all over the country, this makes it a good time to visit the whole country with Cape and Kruger combinations.
May
Good time for safaris as the temperature has cooled, young are abundant and it is before the busy season. Good walking safari weather.
June
Rainfall peaks in the Cape and is at its lowest in Kruger where most days are pleasant and sunny.
July
Whale watching season starts. It is the coolest in the Cape and brilliant for safaris in the north as wildlife congregate around waterholes.
August
Game-viewing conditions are superb with cool nights and sunny days. Wildflowers emerge across the Western and Northern Capes, blasting colour across the dusty landscape.
September
Open fynbos bursts into flower in Namaqualand, carpeting the region. Safaris are excellent as wildlife congregate around waterholes. Whale watching festival in Hermanus.
October
It is prime whale-watching season this month and next. It is the start of the rainy season for safari goers although afternoon showers rarely impact on your safari.
November
Rains start in Kruger and KwaZulu Natal along with a rise in temperature. Best time for bird watching, and migratory birds are present.
December
The busiest time to go to the Cape so make sure you book in advance. It is also extremely hot!
Itineraries Featuring South Africa

13 Nights
5 Lodgings
From £5,500
Best of South Africa
South Africa is an eclectic blend of culture, scenery and wildlife all accessible in one country. An all-round African experience.
Read more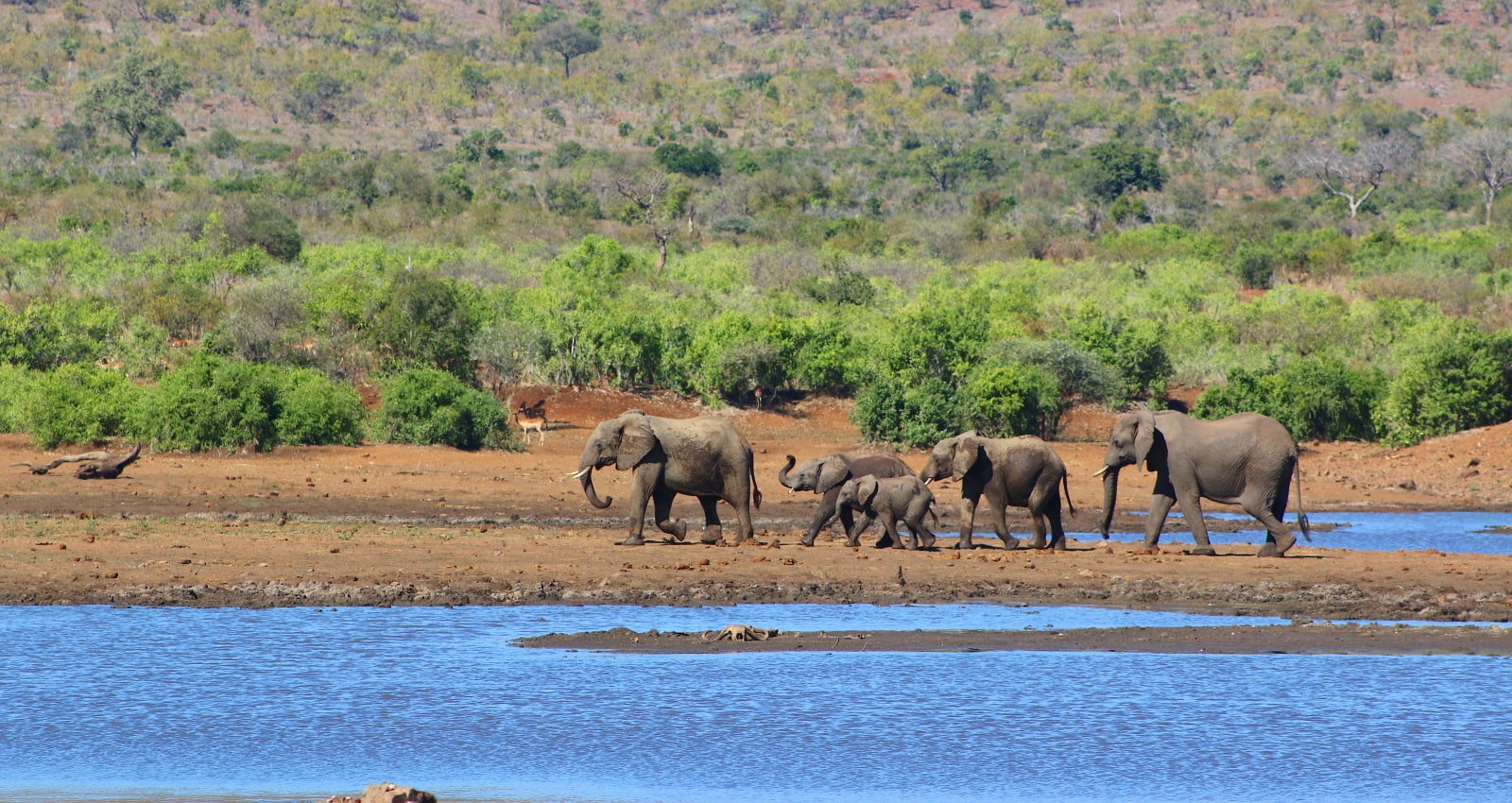 13 Nights
4 Lodgings
From £5,850
Luxury Safari and Beach
Big game safaris in Eswatini and Kruger National Park, South Africa, followed by exclusive bare foot beach luxury in stunning Mozambique.
Read more