Namibia Holiday Extravaganza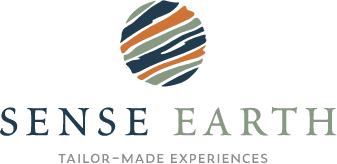 This Namibia holiday in April and May is the ultimate safari, and undeniably one of our favourites. This destination is a vast country where sand dunes disappear into the ocean, wildlife graze in the shimmer of mirages and where there is a wilderness waiting for you to explore. Visit the oldest desert in the world, the Namib Desert, see the highest sand dunes in the world at Sossusvlei and travel though the world famous
Etosha National Park
.
Naturally the wildlife is extraordinary so be prepared to spot lion, elephant, cheetah, giraffe and a host of colourful birds. Sit by a waterhole and let the wildlife come to you.
Be inspired by the vistas and return with too many photos!
| | | | | | | |
| --- | --- | --- | --- | --- | --- | --- |
| Price | Dates | N°· of nights | N°· of guests | Holiday type | Weather | Price includes |
| From £6,195 per person based on twin share; single supp £650 | 25 Apr – 11 May 2024 | 14 nights in country and 2 nights of air travel | 8 – 12 people | Group holiday | A temperature range of 10 – 28 C | Flights from UK, all transfers, accommodation, meals where stated and backup service. |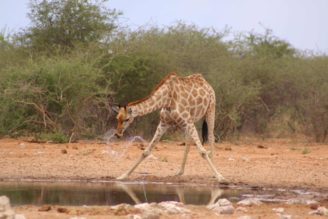 Day 1
River Crossing Lodge - Auas Mountain view
Situated east of Namibia's capital city and built on a large game farm reserve of 6,500 hectares, River Crossing Lodge is home to a diversity of Namibian Wildlife. Sable and roan antelope graze in the taller grass and giraffe browse amongst the higher trees. Nestled amongst the foothills of the Auas Mountains, the lodge offers a relaxed country location not far from Windhoek city centre. Perfect to relax and recover from your travels and to begin your Namibian adventure!
Accommodation: all rooms are en-suite and have the feather duvets wrapped in 100% cotton. The lodge has environmentally friendly guest amenities and unparalleled service and hospitality. Rooms will have either a Windhoek facing view or views of the Auas Mountains.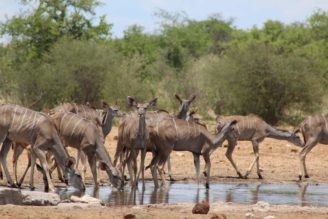 Day 2
Kalahari Red Dunes Lodge - great Karoo
Kalahari Red Dunes Lodge is situated on a 4,000 hectare private game reserve characterised by two deserts and endless valleys. The Kalahari Desert has infinite chains of red sand dunes that alternate with green valleys whereas the Great Karoo is home to enormous grass steppes and dry river courses lined. Activities and excursions are either by 4×4 safari vehicles or guided and unguided tours on foot. Spend time and explore the bush on your own terms.
Accommodation: there are 12 twin chalets made from stone and thatch, each with a private terrace and en-suite showers which are outside under the stars. Each stilted guest house is named after the largest species roaming the reserve.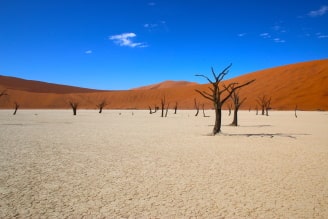 Days 3 - 4
Desert Homestead - Sossusvlei dunes
Desert Homestead Lodge is a beautifully decorated and friendly establishment with a bar, restaurant and pool. The lodge is designed in a rustic, farm style where you can enjoy home cooked meals and a friendly service. There is optional horse riding and nature drives within this spectacular area. Located just 27km from the world-famous Sesriem and Sossusvlei, there is the opportunity to explore the wondrous spectacle of the mighty dunes and walk amongst stark, sketeletal trees.
Accommodation: the bungalows look out over the desert and are set in beautiful surroundings. The rooms are en-suite and have double doors opening up onto your own small veranda. The lodge's pool is perfect after a hot day in the desert.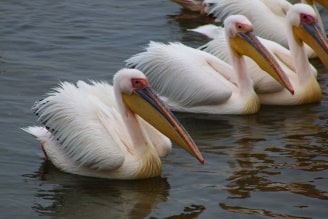 Days 5 - 6
The Delight - Swakopmund excursions
The ideal location of The Delight Swakopmund Hotel is that it is within walking distance from the Atlantic Ocean and to also the centre of Swakopmund; a fascinating and intriguing resort town. It allows you to experience the flavour of this charming town, while providing you the opportunity to explore the surrounding areas. Experience some exhilarating dune activities or take a catamaran trip to explore the coast and see ocean bound wildlife.
Accommodation: these modern and somewhat quirky rooms are fresh and uplifting with thoughtful touches and locally inspired reasons to smile. All the rooms have en-suite facilities, modern amenities and also excellent service.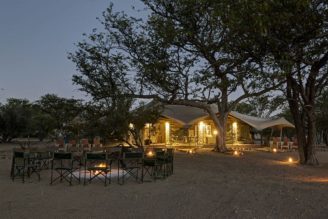 Day 7
Malansrus Tented Camp - Twyfelfontein
Located on the banks of a sidearm of the Aba Huab River, Malansrus Tented Camp offers dramatic scenery, easy access to Namibia's most famous rock art and easy access to the main sites and highlights of the Twyfelfontein area. Built under shady Mopane trees, typical of the Damaraland region, with spectacular views onto a set of granite "koppies" close by. A fire pit in front of the main tent is the perfect spot to enjoy the spectacular  Namibian night skies.
Accommodation: the tents are bright and spacious with a fully enclosed living environment and en-suite shower. Outside, every tent has its own terrace with chairs, a great spot to enjoy the sunset or relax with a book.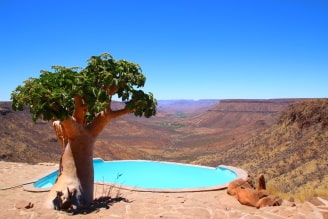 Days 8 - 9
Grootberg Lodge - Damaraland wilderness
Perched on the lip of the Grootberg Plateau, with an infinite view down the stunning Klip River Valley, lies Grootberg Lodge. The community own the lodge so your Namibia holiday directly benefits the community. Experience the true wilderness that is Damaraland. The exclusive use area that the lodge encompasses, boasts a myriad of flora and fauna. Here is the chance to enjoy endless views, go on nature walks and visit the community.
Accommodation: the lodge consists of 11 thatched en-suite chalets, built from natural materials, with small hardwood private verandas that project you into the impossible view. Perfect place to relax after a guided walk.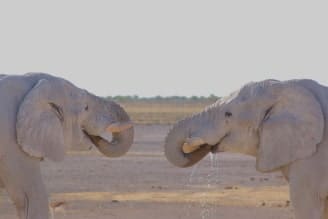 Day 10
Okaukuejo Rest Camp - see Etosha at night
Etosha, meaning "Great White Place", is dominated by a massive mineral pan. The pan is part of the Kalahari Basin, the floor of which was formed around 1000 million years ago. The Etosha Pan covers around 25% of the National Park. Enjoy an array of wildlife at the Okaukuejo waterhole. At night the waterhole is floodlit but the light doesn't penetrate into the surrouding bush. It creates something of a stage, focusing the attention on the animals that come to drink.
Accommodation: the bush chalets are a few minutes' walk away from the famous waterhole of Etosha. Each bush chalet has a braai area outside. The rooms are tastefully decorated and well thought out with lovely en-suite facilities.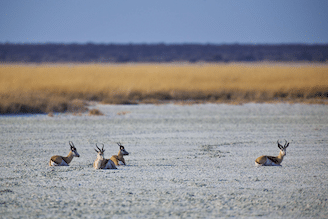 Days 11 - 12
Mushara Bush Camp - explore Etosha fully
The drive across Etosha is something else. Take it at your own pace and explore the vastness of Etosha. The Mushara Bush Camp offers a down-to-earth tented bush camp experience which is well suited as an exceptional affordable base for families exploring the magical Etosha Pan National Park. The main Bush Camp House is thatched and has a true bush camp feel to it. Meals are served on the thatched veranda with the bush being a mere step away.
Accommodation: each of the 16 custom made en-suite tents are built from canvas, wood and local limestone. With an 8 m2 private veranda and windows from floor to ceiling, these tents are spacious and airy.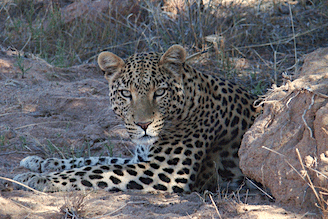 Days 13 - 14
Okonjima Plains Camp - track leopard
Nestled among the Omboroko Mountains lies Okonjima Plains Camp – a Herero name meaning Place of the Baboons. This is much more than just a lodge, it is often the highlight of this Namibia holiday. Okonjima is also home to The AfriCat Foundation. A project working with educating farmers and the public to conserve the big cat species of Namibia. Activities include trips to track leopard and wild dog. A unique experience and wonderful memories.
Accommodation: luxurious rooms that look over the spectacular, natural veldt. The rooms are quirkily modern with lots of unusual features yet weirdly blend into the environment. A wonderful night in the bush.
I had a top time throughout the trip; our group was fantastic and a lovely bunch. I don't believe I've had a better experience anywhere at any time. Thank you so much.
Geoff Manger