Discover Kenya in Style - Oct 2023, Feb, Aug & Oct 2024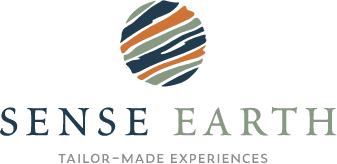 Experience the untamed beauty of Africa's wildlife-rich plains, just like in your favourite documentaries and safari epics such as Out of Africa. A journey to Kenya promises a thrilling arrange of adventures, from low-flying scenic flights in your own private plane over the Ambosli swamplands to waking up to the stunning sight of sunrise over the majestic Mt. Kilimanjaro.
Enjoy exhilarating game drives, guided walks, hot-air balloon rides, and gain insight into the age-old traditions of the Maasai people, whose rich culture and close relationship with the land have been a vital part of the Kenyan landscape for centuries. With its diverse array of natural wonders and cultural treasures, Kenya truly has it all – a complete restoration for the soul.
So whether you are seeking adventure or simply a chance to reconnect with the natural world, come and experience the magic of Kenya and create memories and friendships that will last a lifetime.
Price
Dates
N°· of nights
N°· of guests
Holiday type
Weather
Price includes
From £7,550 per person based on twin share

20-28 Oct'23   (Fully Booked)

2-10 Feb'24

9-17 Aug'24

4-12 Oct'24

8 nights in country and 1 night of air travel
6-8 people
Group trip
A temperature range of 12 – 26 C
Flights from UK, all transfers, including  domestic flights in private plane in Kenya, and accommodation, meals and activities where stated.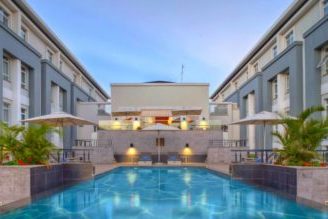 Day 1
Eka hotel, Nairobi
Just 15 minutes away from Nairobi's International Airport, the Eka Hotel is perfect for the first night when arriving in Nairobi on an evening flight. This contemporary style 4-star hotel provides all the comfort and convenience you need for a comfortable night's rest. There is a wellness centre, gym, two restaurants, two bars, a 24-hour coffee shop, and outdoor pool. Rejuvenate before heading out on safari tomorrow.
Accommodation: you will stay in one of the hotels beautiful superior en-suite rooms. The contemporary rooms are elegantly furnished with amenities to suit all your travel needs. Guests also have access to the hotel gym and swimming pool.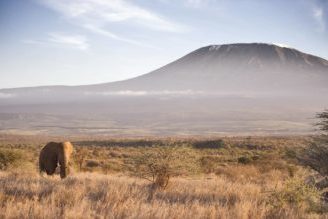 Days 2 - 3
Elerai Camp - Marvel at Mt Kilimanjaro
Elerai Camp is located on 5,000 acres of private, unspoilt conservation area on the foothills of Mt Kilimanjaro, just 12km southeast of Amboseli National Park. Enjoy game drives, cultural visits and sundowners at this community focused lodge in its own conservancy, surrounded by vast untouched lands and one of the best views of Mt Kilimanjaro and traditional Maasai villages dotted around; a great first taste of authentic Kenya.
Accommodation: deluxe en-suite safari tents with cedar wood floors and private verandas as well as incredible views of Mt Kilimanjaro. The camp has a restaurant, bar and lounge area with open fire and a swimming pool to enjoy.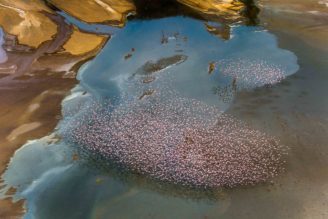 Days 4 - 5
Shompole Wilderness, Magadi
Flying from Amboseli to Lake Natron is some of the most spectacular scenic flying in Kenya. Within the southern-most tip of the Great Rift Valley lies the alkaline lakes of Magadi and Natron where you will enjoy a low-level scenic flight over the plethora of flamingo's. Staying at Shompole Wilderness tented eco-camp you'll experience, river canoeing, game drives and bush walks galore. We'll visit the hot springs of Lake Magadi.
Accommodation: there are six private en-suite tents, raised on wooden decks. All tents are set within the thick, shady, Cordia bushes, hidden from each other and totally private with large verandas.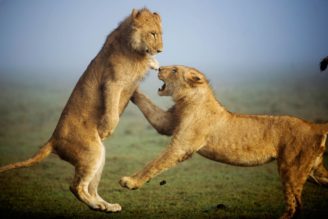 Days 6 – 8
Karen Blixen Camp, Masai Mara
The eco-friendly luxury camp is in the beautiful Mara North Conservancy. Protecting more than 30,000 Ha of stunning natural wilderness in close partnership with the Maasai communities. Set on the banks of the Mara River, the location is spectacular with the great Mara plains behind the camp and the impressive escarpment with the river right in front. Its a truly exclusive safari experience.
Accommodation: large luxury en-suite canvas tents, each on beautiful wooden platforms with spacious verandas. Furnished with a large comfortable bed, Persian rugs and a cosy armchair giving you the ultimate in camping luxury.
I have been on safaris in the past but never to such remote places with such spectacular viewing of wildlife and birds.
Di Chapman