Discover Eswatini - April and September 2024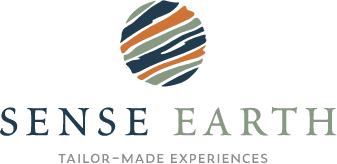 The Kingdom of Eswatini is the ideal destination for first time visitors to Africa and for up close and personal wildlife experiences. It is a small country so you can spend more time relaxing by waterholes and exploring the stunning scenery. Visit charming and intimate reserves set away from the mass hubbub of tourism. Here you can see lion, elephant and rhino, a host of birds and all the plains game you could wish for.
Let Sense Earth show you this little visited kingdom. Walk amongst giraffe, track rhino, visit local communities and dine out under the stars. The perfect combination.
Price
Dates
N°· of nights
N°· of guests
Holiday type
Weather
Price includes
From £3,695 pp based on twin share, single supp £350
7 – 19 Apr '24

13 – 25 Sep'24

11 nights in country and 2 nights of air travel
6 – 12 people
Group trip
Temperature range of 18-30C
Flights from the UK, all transfers (private), accommodation, breakfast, lunch and dinner, 7 safaris, back up and park fees.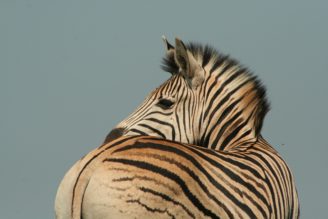 Days 1 - 3
Mlilwane – walk with zebra and antelope
Mlilwane is Eswatini's oldest protected area and gave birth to the concept of nature conservation in the Kingdom. An outdoor lover's paradise, Mlilwane is Eswatini's pioneer conservation area, a beautiful secluded sanctuary situated in Eswatini's "Valley of Heaven". Enjoy the unique opportunity to walk amongst zebra and antelope or sip a gin and tonic and watch the birds. See traditional dancing and visit local markets to watch curios being created by hand.
Accommodation: traditional style beehive huts which have the feel of traditional Swazi homesteads with grass dome-shaped huts arranged in semi-circles all semi-enclosed by traditional Swazi kraal fencing.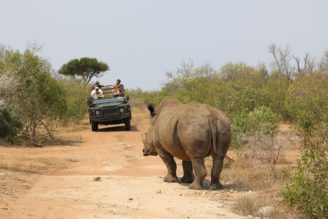 Days 4 - 5
Mkhaya - the ultimate Big Game safari
Premier award-winning Mkhaya Game Reserve which has the elusive black rhino. Located in the south east lowveld, this is a unique and memorable experience from the safaris to your accommodation. Unique and intimate encounters with Mkhaya's endangered wildlife are exceptional and all travel within the reserve is by open Land Rovers or on foot. Mkhaya currently supports three of the Big Five. Experience life in the bush with a touch of luxury under a starlit African sky.
Accommodation: Stone Camp is unique in style. The beautiful cottages situated in the bush which are laid out discretely in the riverine forest overlooking the dry riverbed. Luxury in the bush dining out under a starlit African sky.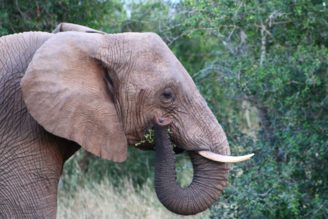 Days 6 - 8
Hlane - rhino and elephant on your doorstep
In the vast bushveld of eastern Eswatini where the hot, still sun of Africa beats on the dry but life-giving soils lies Eswatini's largest protected area, Hlane Royal National Park. Hlane is located in the north east of the Kingdom and is one of five reserves making up the Lubombo Conservancy. It is home to the largest herds of game in the Kingdom and at night you go to sleep listening to the distant roar of lion. Hlane offers fantastic sightings of white rhino.
Accommodation: Ndlovu Camp has delightful en-suite rondavels near to the water hole. These twin rooms are beautifully designed and set in the bush where impala are often seen wandering by.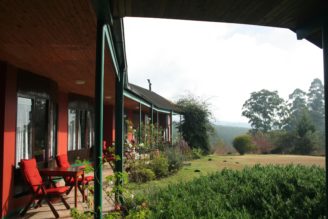 Days 9 - 11
Foresters Arms - a haven in the mountains
The Foresters Arms dates from colonial times and is a place of great character and charm. It is gloriously situated on its own estate in the mountains. Set within extensive, beautiful gardens, rich in native flowers and trees. With many Eswatini attractions and experiences, take in a visit to Gone Rural for weaving, Swazi candles, Ngwenya mine, Ngwenya glass factory and magical Malolotja and take time to explore the Eswatini's highveld away from the crowds.
Accommodation: the bedrooms are tastefully decorated, with en-suite bathrooms, telephones and satellite TV. The personal touch of the Foresters Arms spills over into the bedrooms where they have a homely, welcoming feeling to them.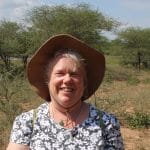 Thank you so much for the fantastic time I had in Eswatini. What a wonderful country it is. I fully understand why you love the country so much.
Jane Hawthron