Discover Eswatini - July, September 2022, April, September 2023
The Kingdom of Eswatini has eluded mass tourism, and its discreet and untouched attractions are truly delightful. It is the ideal destination for first time visitors to Africa and for up close and personal wildlife experiences. Visit charming and intimate reserves set away from the mass hubbub of tourism.
Spend time relaxing by water holes exploring the stunning scenery.
Price
Dates
N°· of nights
N°· of pax
Holiday type
Weather
Price includes
From £3,645 pp based on twin share, single supp £280

27 Jul – 8 Aug'22

14 – 26 Sep'22

24 Apr – 6 May'23

9 – 21 Sep'23

11 nights in country and 2 nights of air travel
4 – 12 people
Group trip
Temperature range of 18 – 30 C
Flights from the UK, all transfers (private), accommodation, breakfast, lunch and dinner, 7 safaris, back up and park fees.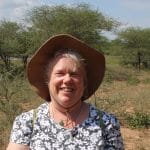 Thank you so much for the fantastic time I had in Eswatini. What a wonderful country it is. I fully understand why you love the country so much.
Jane Hawthron