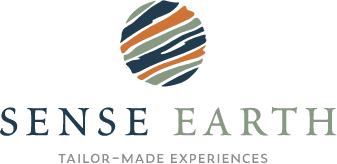 Real experiences for big dreamers.
Immerse yourself into nature and the environment.
We have a number of guided group trips departing this year and next. Do get in touch if you want further information about a specific trip and we can send you a detailed itinerary.
We have also created some contrasting bespoke itineraries to inspire and spark your thoughts. These can be further adapted to compliment your hobbies and interests.
The team are here to listen to your ideas and dreams. We are always developing new ideas in response to queries, so let us know how you imagine your holiday to be.
We will move heaven and earth to make things possible.
Join the Sense Earth family.
"The world is a book and those who do not travel read only one page." ~ Saint Augustine