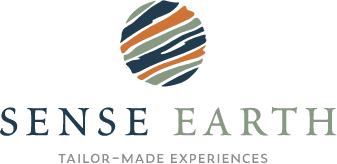 create your dream holiday
A tailor-made holiday allows you flexibility and exclusivity.
Looking for an experience of a lifetime? There are infinite ways to explore our earth. Let us know your inspiration and together we can create a holiday to rival all others.
Together we can plan a sensational holiday that rivals all others.
Everyone has a different idea about their holiday. We can help design your itinerary specifically for you by incorporating your interests with bespoke activities and unique. Whether it is beekeeping or birdwatching, walking or rhino watching, we can personalise your wildlife holiday to make it completely unique and tailor-made for you.
We are here to listen, understand and design your bespoke itinerary so you can get the most out of your exploration.
Simply look to the stars.
BE INSPIRED
We recommend looking at our suggested itineraries. Maybe there is something there that really appeals that we can add to your holiday?
Need some specific help?
For some, this choice can be overwhelming, for others pretty straight forward. Either way, we are here to help.
We have 10 questions for you, to give you focus and to be creative.
This information helps to make sure your holiday is exactly what you want it to be. Let us know your aspirations and your passion. We might suggest something you'd not even considered.
1 Where do you want to go?
If you have a destination in mind, then let us know. If you don't, do not worry.
Other information will prompt ideas and suggestions.
2 When do you want to go?
Let us know your intended holiday dates, they can be specific or within a range.
If you have completely flexible dates, let us know that too. Specific wildlife sightings and weather patterns can vary throughout the year and we will advise you about this.
3 How long do you want to go for?
The number of days helps us enormously. Even a rough idea like 10 – 14 days is very helpful.
4 Are you travelling with anyone else?
Please let us know your travelling companions.
5 What type of accommodation would you like to stay in?
Our accommodation ranges from simply stylish to purely indulgent, it is across the spectrum.
Do you want to camp and be adventurous, self-cater in unique locations, stay in delightfully serene lodges or experience exclusivity in remote wilderness? It can be any combination on earth.
6 What are your interests and hobbies?
Is there anything in particular you want to see or do? We endeavour to incorporate your interests into your holiday, thus enriching your experience.
7 Is it a special occasion?
Is it a birthday, wedding anniversary or an important occasion? Let us know and we can ensure you celebrate in style and make your particular event extra special.
8 How do you want to travel?
Do you want a personal guide for your holiday, or use a guide from the lodges you stay in? Or do you want the freedom of a self-drive, maybe with guides along the way?
We may suggest guides at certain locations so you can get the most out of your exploration.
9 What is your budget?
Please let us know your budget, even if it is a rough idea, so we can customise your holiday accordingly. We pride ourselves in creating itineraries within the realms of your expectations.
10 Is there anything else?
We can add bespoke extras that you may not have even considered. Do let us know if there is anything else you would like to be part of your holiday.
Be creative, dream big! Let's get started.
Join the Sense Earth family.