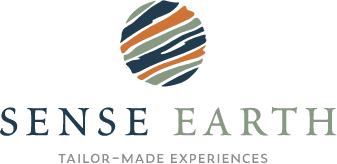 We have a number of projects that we have supported over the years through school and college visits. These include community and conservation projects where we are committed to making a difference. We are proud to have formed partnerships with different communities in Africa and to have been part of projects that create lasting change.
Mhlumeni High School – 2022
This new High School was officially opened in June 2022 when a Head Teacher was assigned by government to Mhlumeni High School, 24 students enrolled. This project is huge and with the support of St Helen and St Katharine students it continues to grow. This year an administration block was built and funded by the UK students as the school expands. The achievement and commitment of the community is incredible. Sense Earth is committed to this worthwhile project having instigated it in 2016.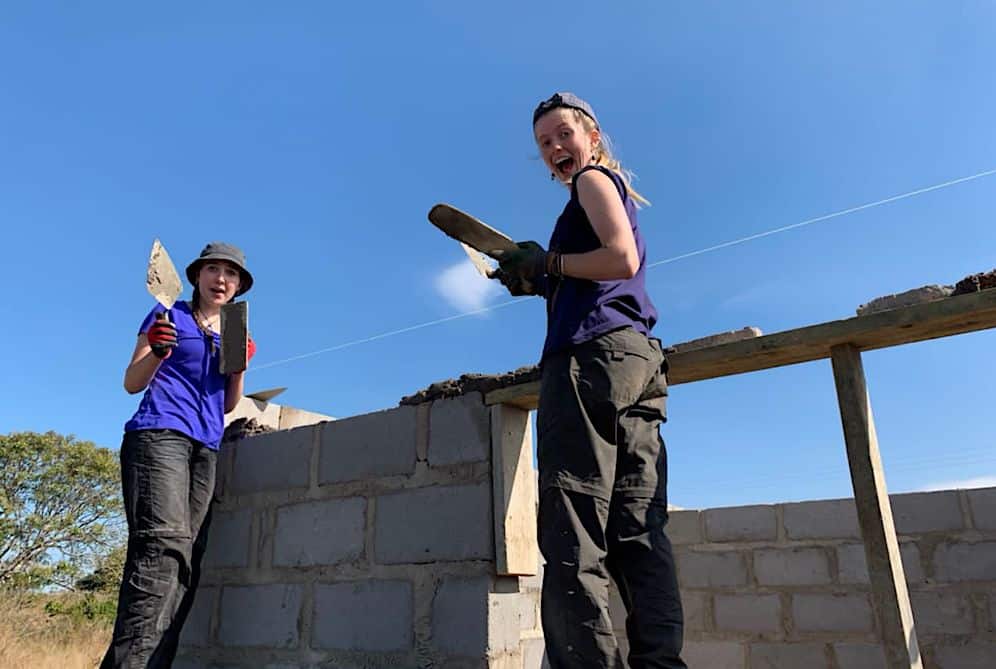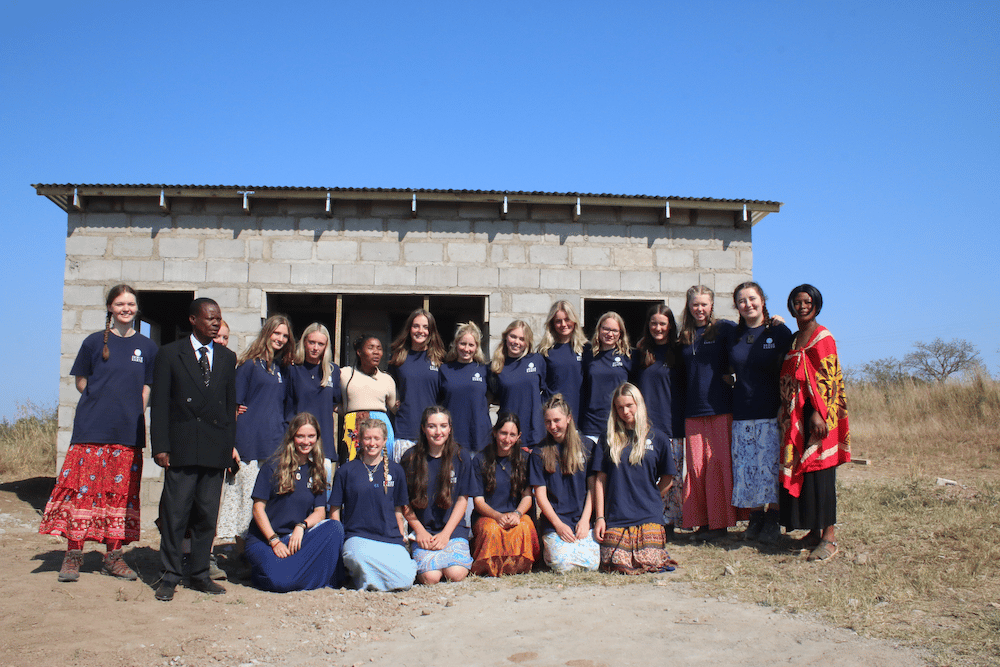 Section 19 Old People's Home – 2022
It was fantastic to be back here in this community and helping the project. The team from St Helen and St Katharine School helped complete rooms for two elderly ladies, build a kitchen for the home, plant gardens and vegetable patches as well as assisting in the next door Care Point for orphaned children. Their prescence here was an incredible boost to the community and a valuable injection of funds and positivity to move this much needed project forward. Sense Earth is proud to be part of this long term project.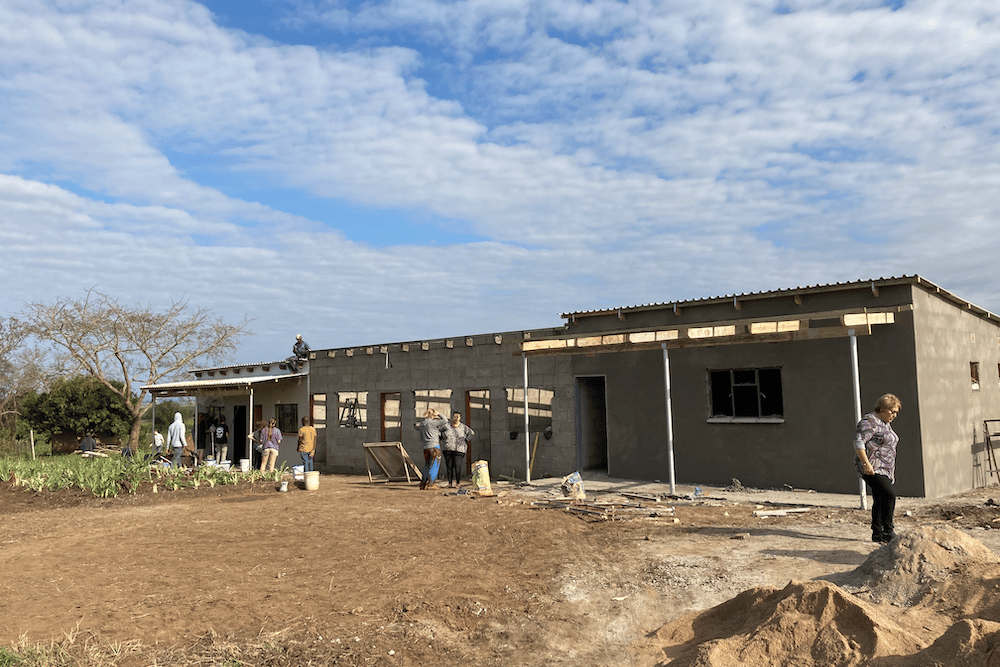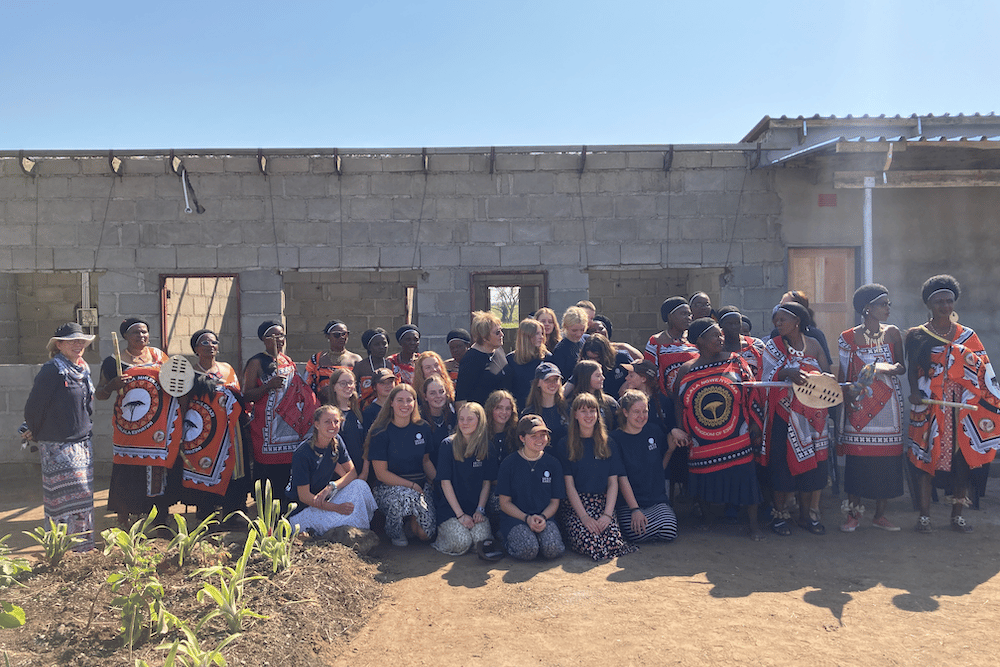 Mlindzini High School – 2022
This year was an exciting time after a gap of four years. Abbey Gate College returned to Mlindzini High School, this time to help construct accommodation for teachers which had been requested by the School committee. Beforehand teachers were sharing houses and rooms, children of teachers were sleeping in a corridor and one teacher was sleeping in the science laboratory. In two weeks new accommodation was built in a joint venture between students and community. We look forward to returning to Mbita Primary School in 2024.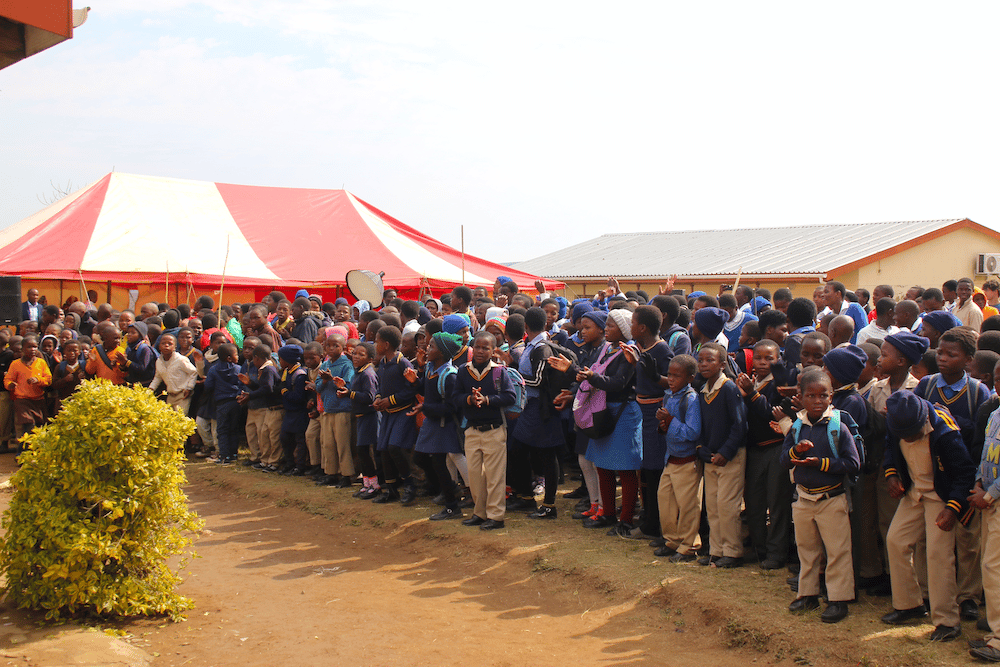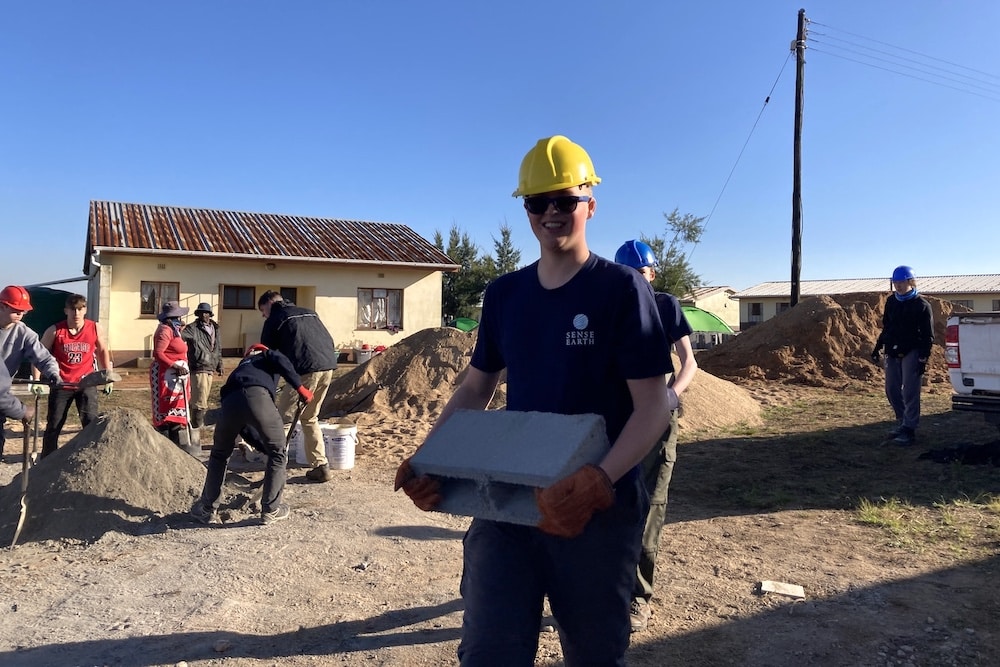 Mlindzini Primary School – 2020
This is an on-going project initiated by Abbey Gate College who continually support the community. This remote community have a primary school with limited infrastructure. The library and staff room was based in the Head of School's living room. Now there is a new library and office as well as staff room. In 2022 we will return to help with the finishing touches and offically open this new addition to this growing community. Sense Earth will continue to support this project until completion.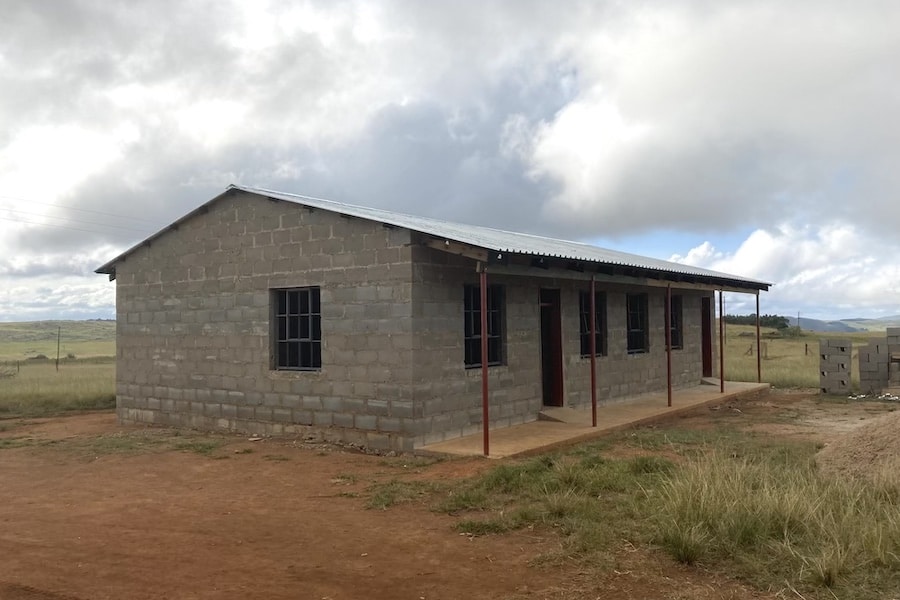 Mhlumeni High School – 2020
This is an on-going project initiated by St Helen and St Katharine School. Currently High School students have to travel over 20km to get to Siteki High School for further education, many of which can not afford the buses and often resort to hitching. This has led to a number of mental and health issues. This project has been started by the community who have fund raised towards their goal as well as getting other donations. Sense Earth will continue to support this project.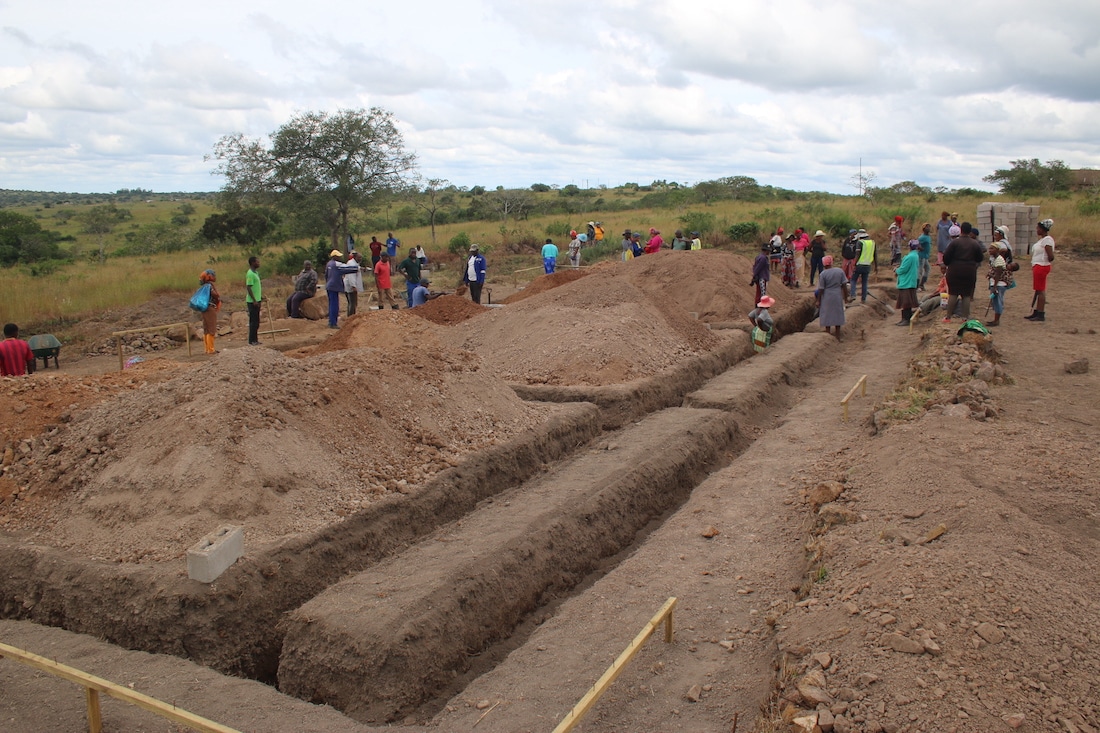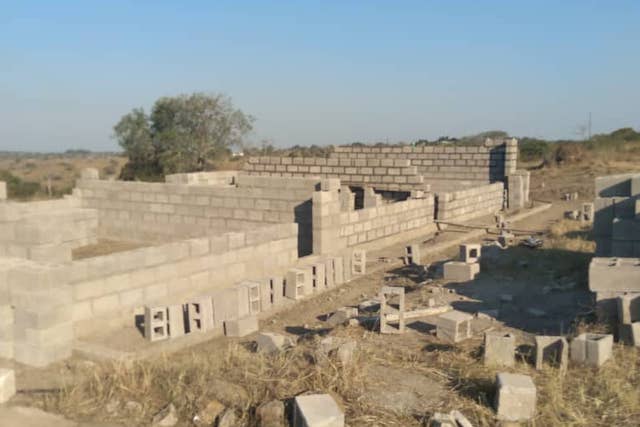 Section 19 Old People's home – 2020
With the AIDS situation in Eswatini the kingdom has many elderly who have no sons or daughters to support them in their old age. This will be the second home for elderly people in the country. There will be room for 20 people, a large communal area, eating area and also gardens to enjoy. This is next to a Care Point for AIDS orphaned and vulnerable children.  The two will mix, supporting each other in every day activities such as providing food and general running of the two centres.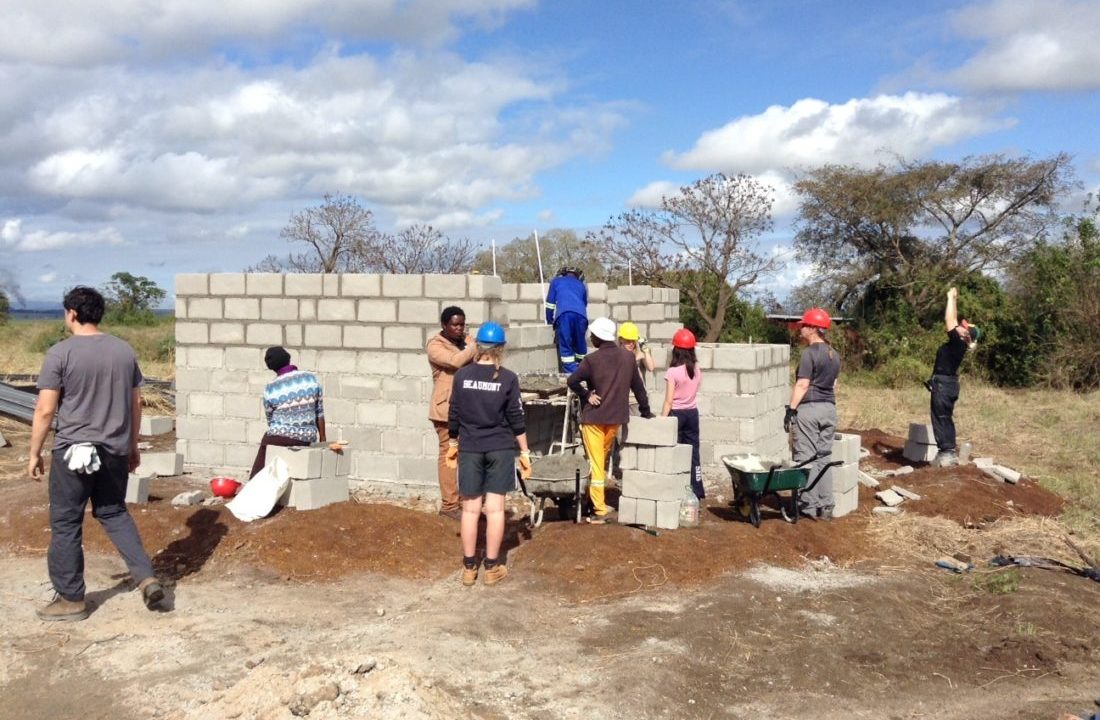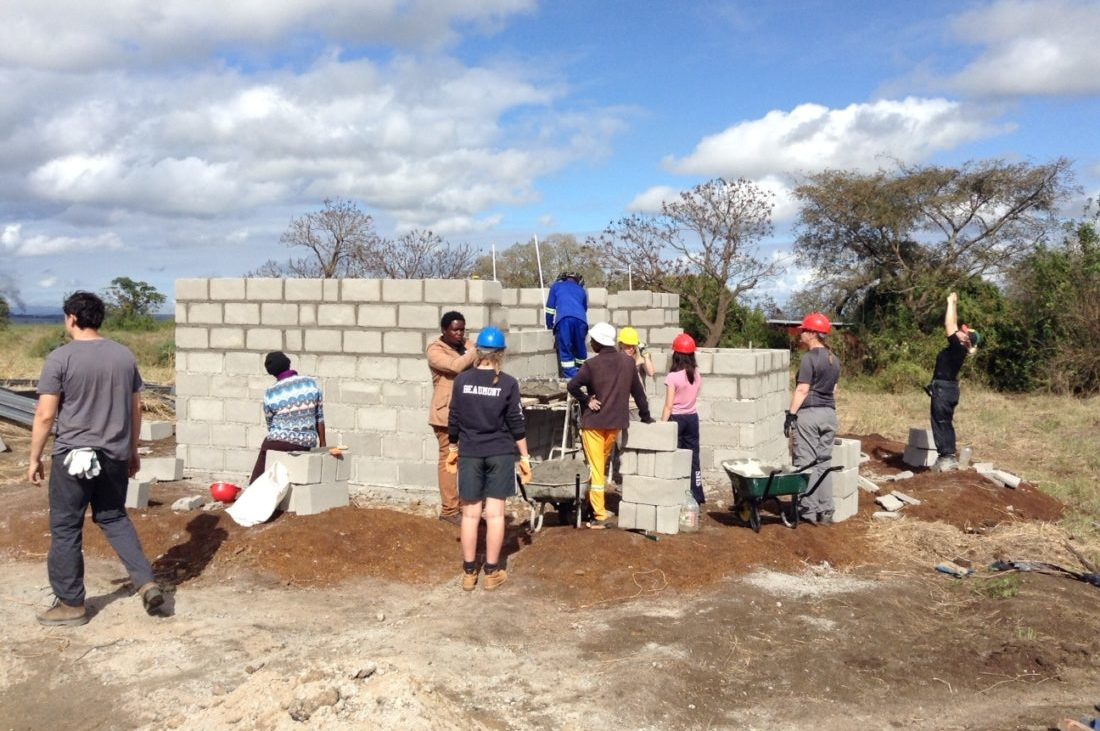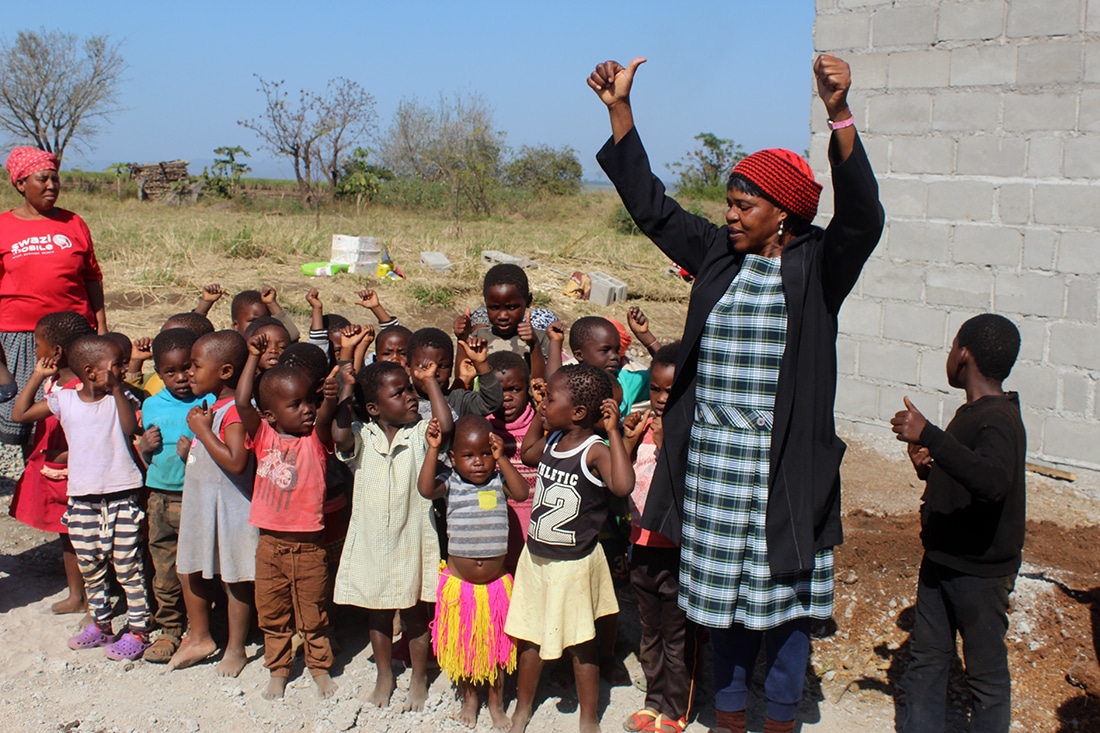 Velezizweni Community Centre – 2020
During the Covid pandemic a communal structure was revamped and electricty was supplied to asssit Velezizweni community in Eswatini. The aim was to create an area for health workers to visit community members, for committee meetings, a safe area for children and computer access for those applying for jobs.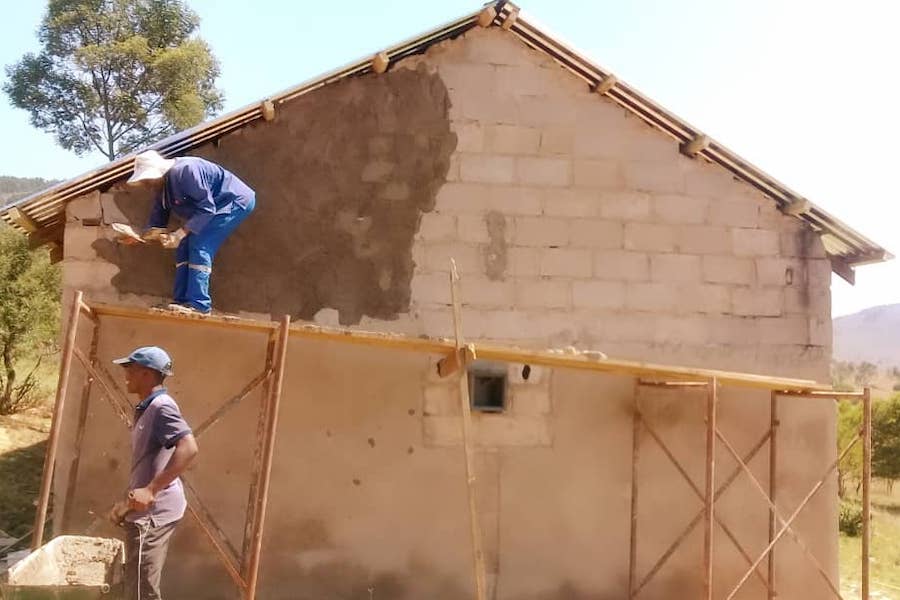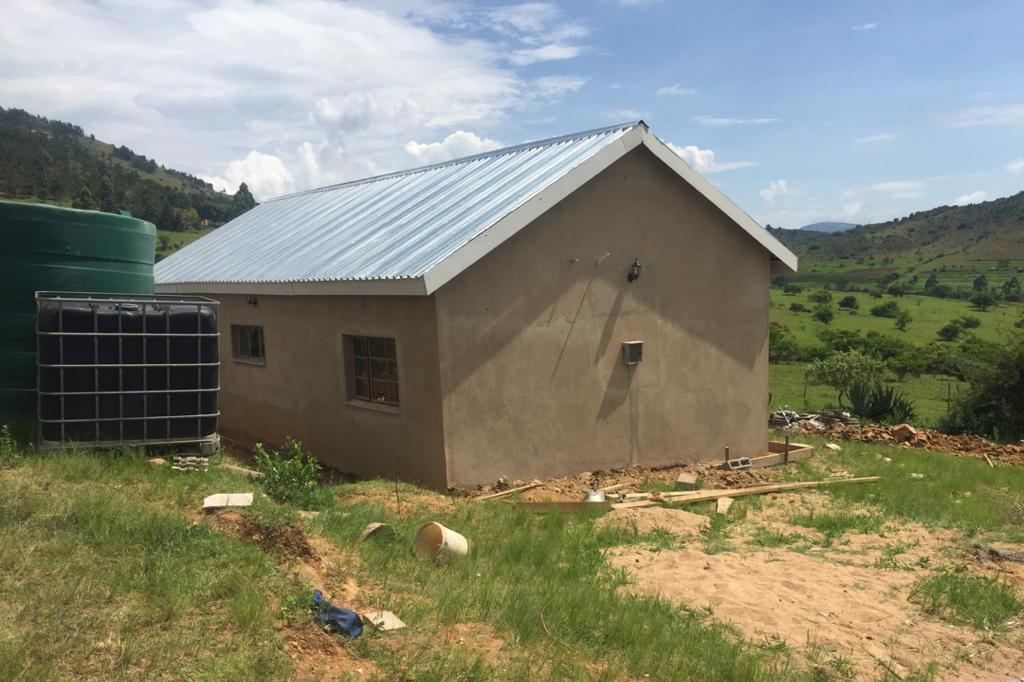 We are very grateful to Sense Africa for their support. Sense Africa helped us build a community centre at the Royal Kraal.

The centre is aptly named "Gogo centre", and is used to support care services for elderly ladies with chronic diseases who can't reach hospitals and clinics. The government gives them help from the centre. The building also hosts social meetings to raise awareness and sensitise the community about social issues. It will soon be hosting the elections team for the education of members of the community on the importance of our elections.
We will forever be grateful to Sense Africa for their kind support. May the good Lord bless you.
From "Velezizweni Royal".
Mhlumeni Primary School – 2018
This is the first phase for the development of Mhlumeni community. The Primary School which was not functioning, was revamped. This involved clearing out the classrooms, replastering, building of desks and designing murals. Foundations were dug and blocks were made in preparation for the start of the High School construction. Currently the primary school has 27 children enrolled and a full-time government paid teacher.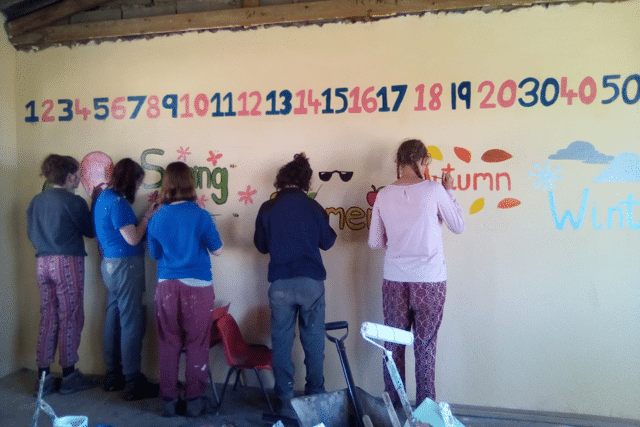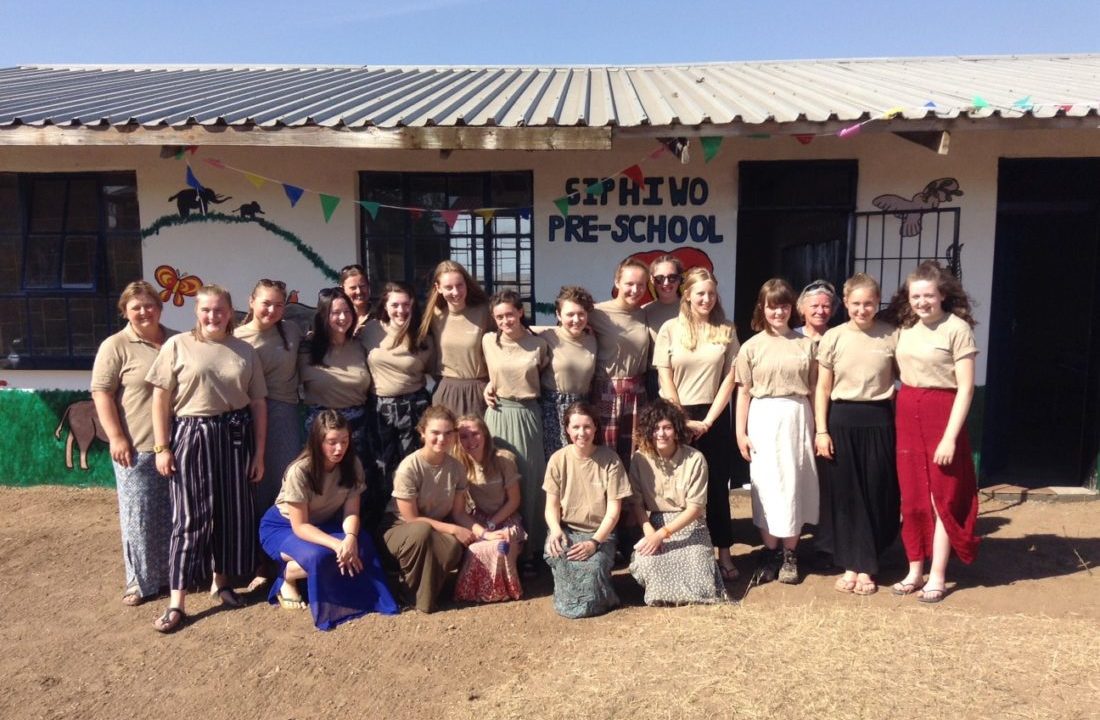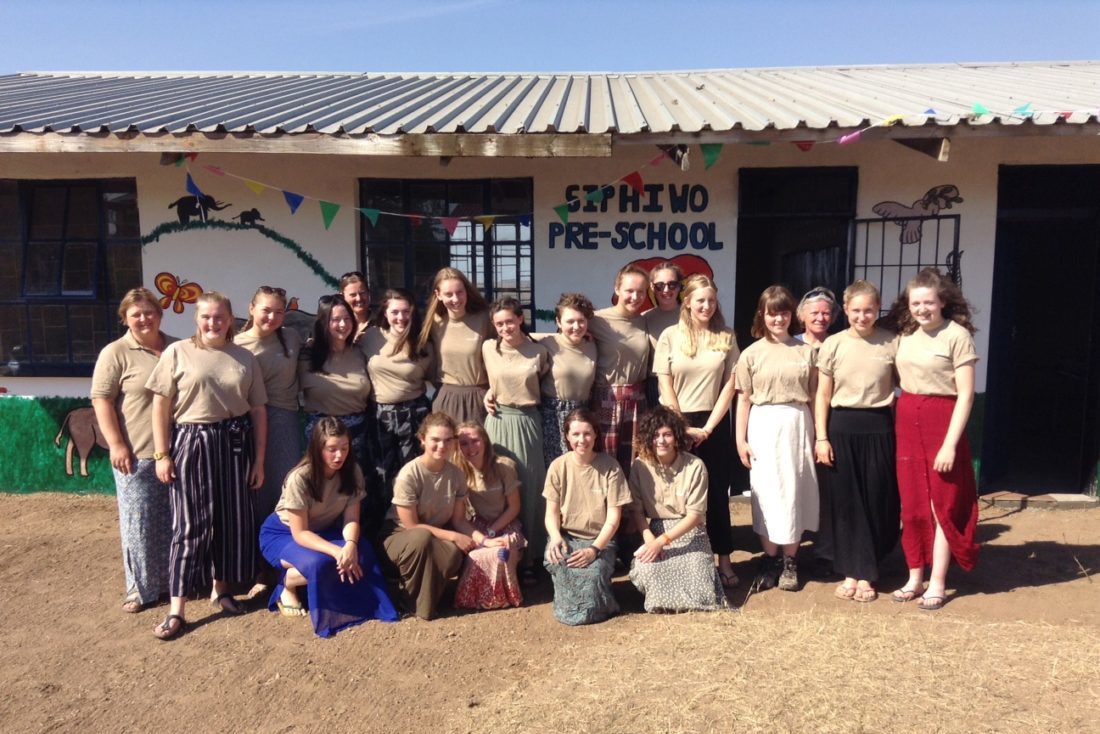 Mbita School Kitchen – 2018
14 students visited Mlindzini community where they paid for and helped construct a kitchen. The previous kitchen was no longer safe, the store room was being used as a kitchen, and a classroom was being used as the store room. The students built on the existing bonds that have formed through this wonderful partnership between the community and Abbey Gate College.  It is wonderful to watch this grow.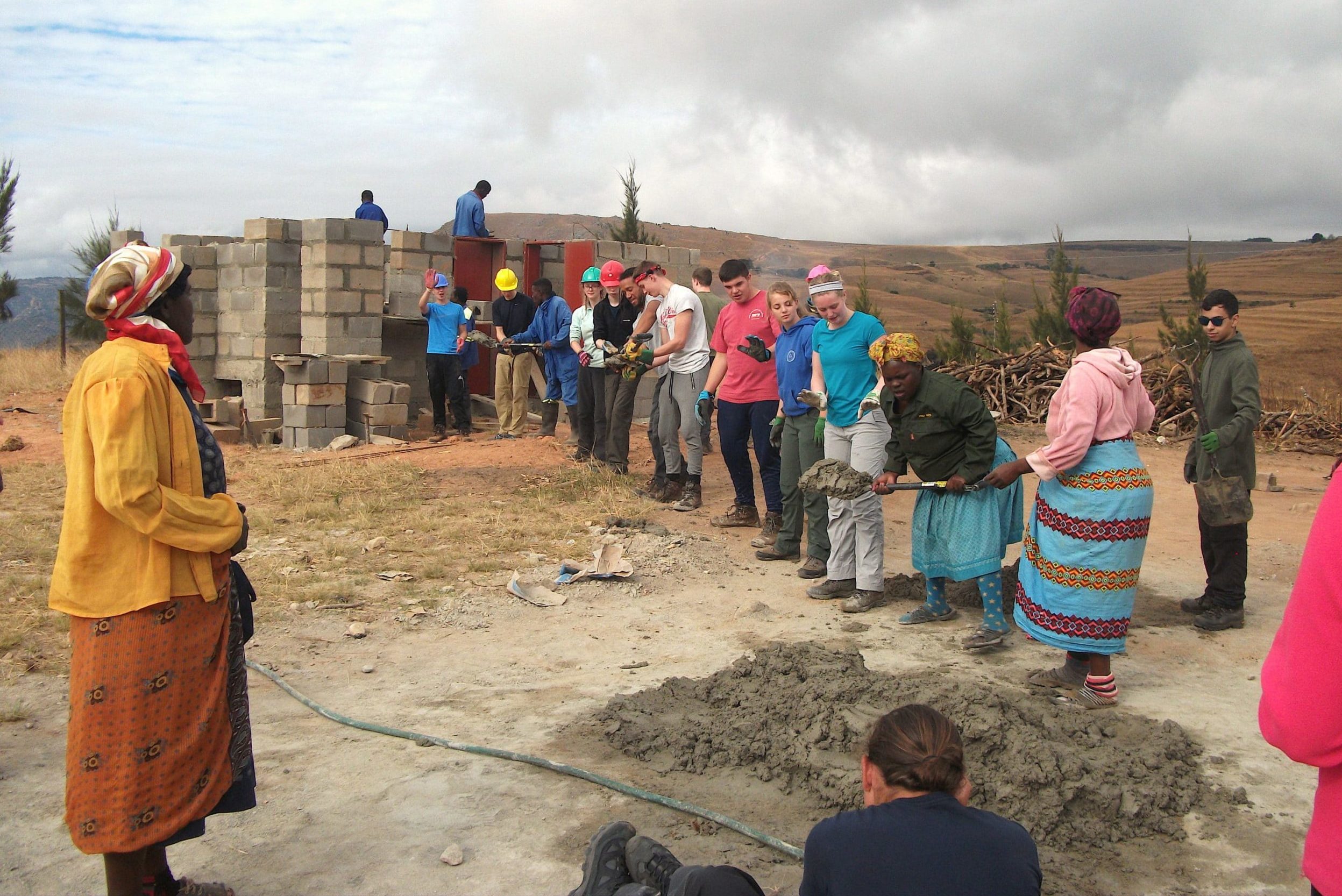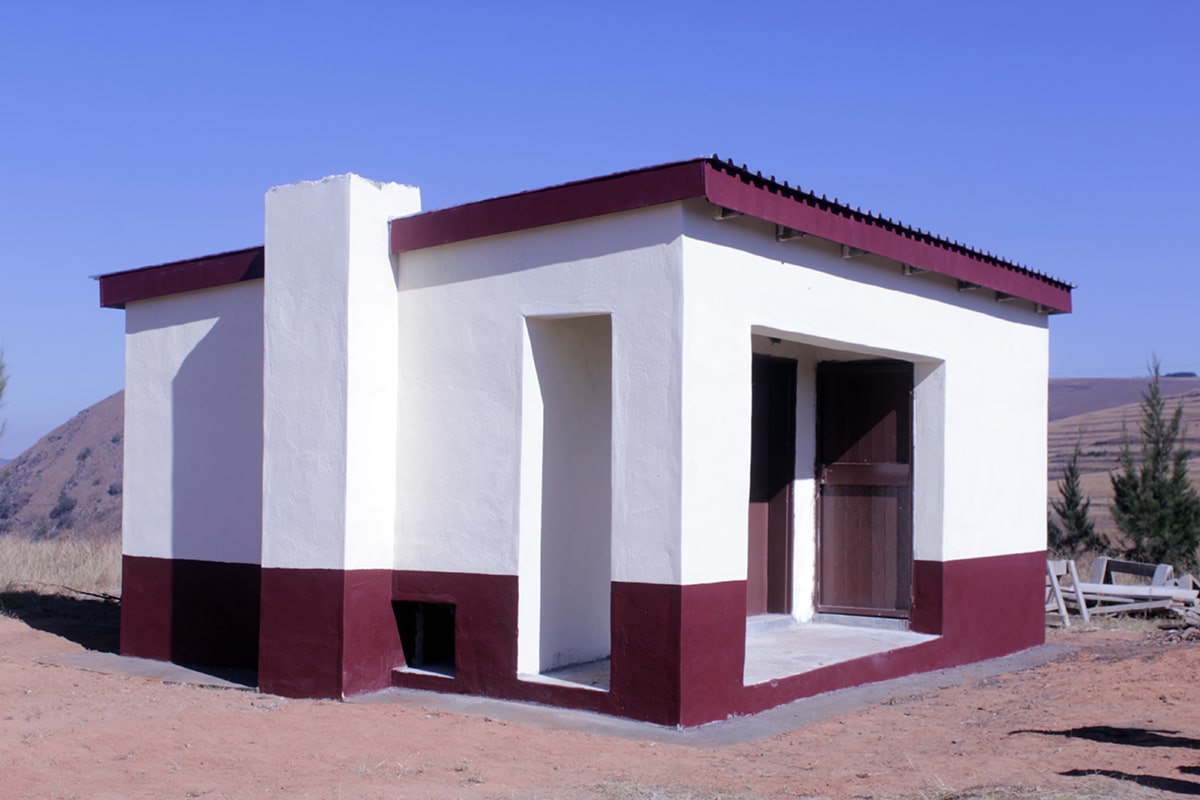 care point playground – 2018
St Helen and St Katharine School came to help two communities in the south of Swaziland to build playgrounds for care points, one in Madacaze and one in Mbowane. The care points are for AIDS orphaned and vulnerable children and will be somewhere for children to go for pre-school education as well as for a safe and secure environment. The girls designed the playgrounds and got the opportunity to order and purchase the equipment needed. Memories of a life time.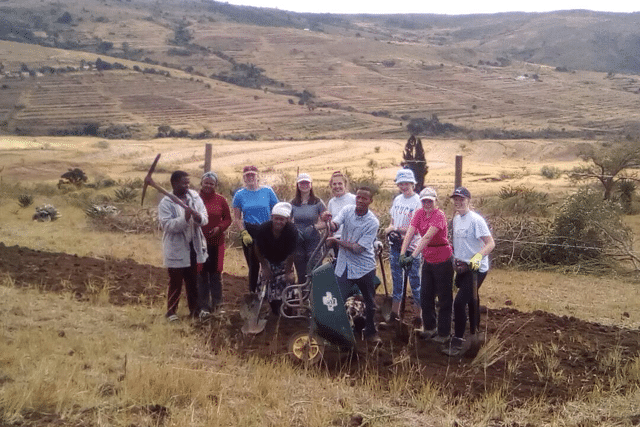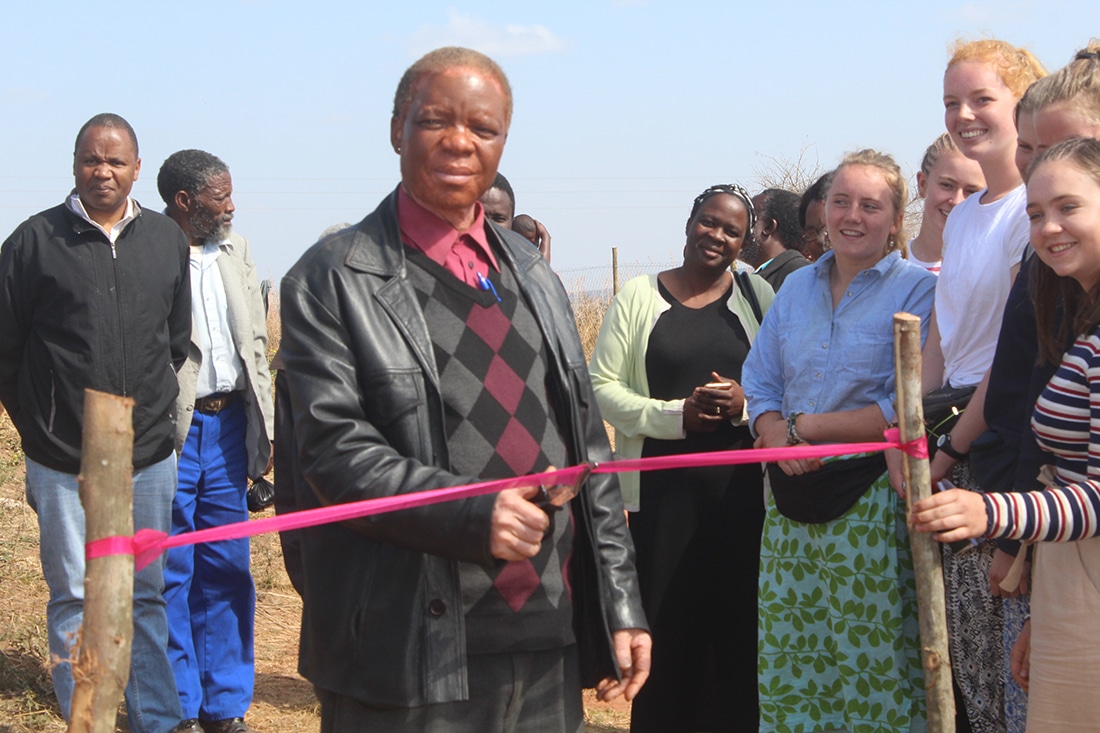 Tambankulu Resource Centre – 2016
Once again 16 students from St Helen and St Katharine School travelled to Swaziland, this time to build a resource centre for AIDS orphaned and vulnerable children in the area. Many children do not have the opportunity to do their homework when at home. The resource centre is a place for children to come and work in a lit classroom, to be safe and to even get access to computers. This place is going to be a wonderful hub of activity for all ages.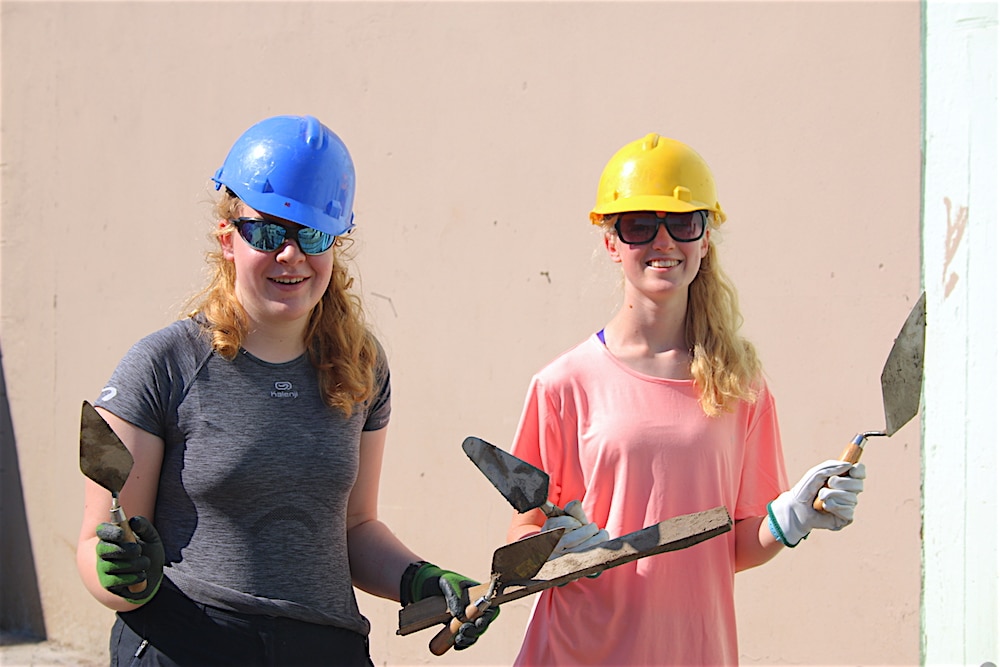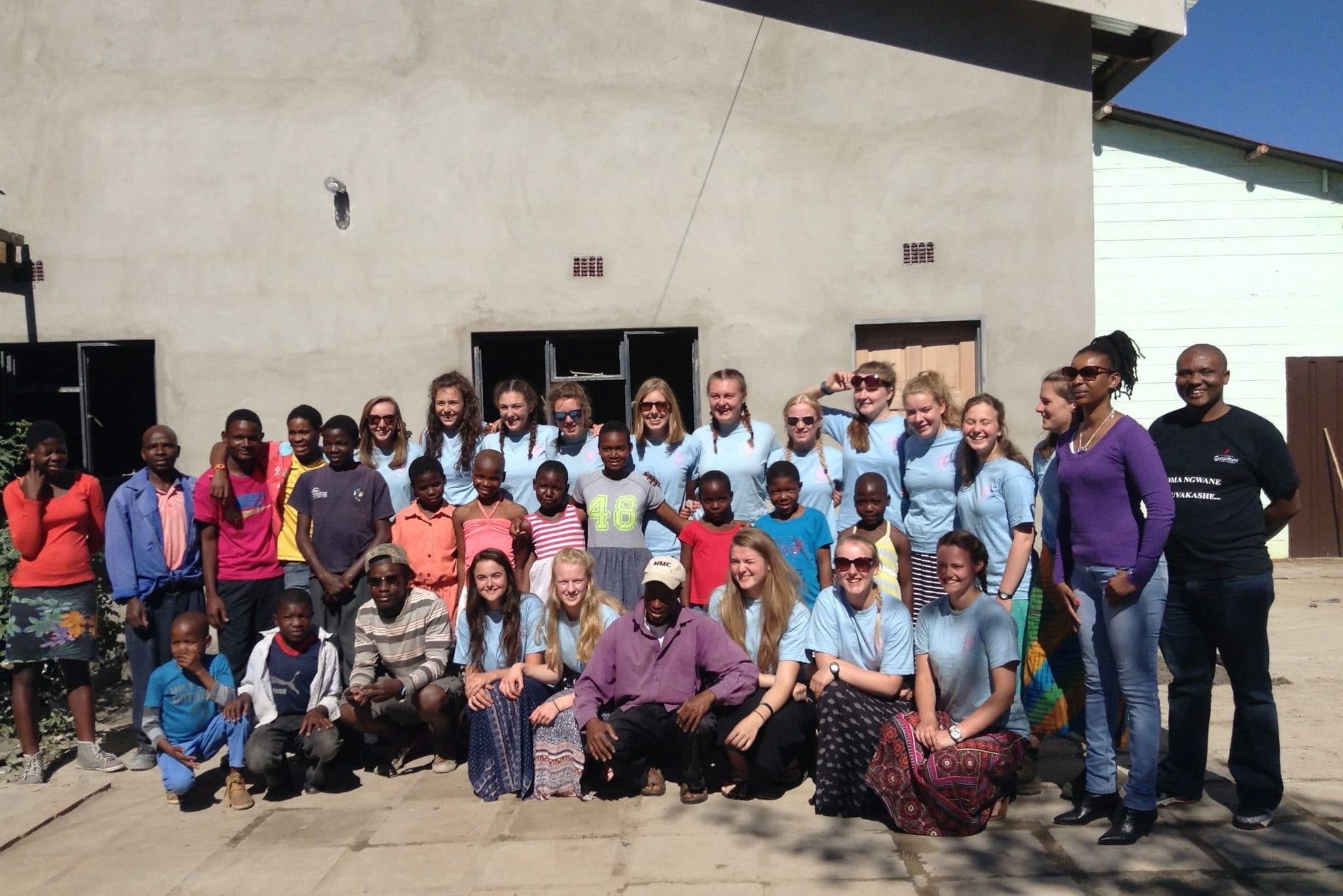 Mlindzini High School kitchen – 2016
14 students from Abbey Gate College assisted in building a kitchen for the High School. The cook had been ill due to smoke inhalation from feeding 80 children over an open fire.
Abbey Gate College is twinned with Mlindzini High community which is planned to be a long lasting relationship. This was very evident with the reception the team got by the teachers, students parents and committee members of Mlindzini, very humbling.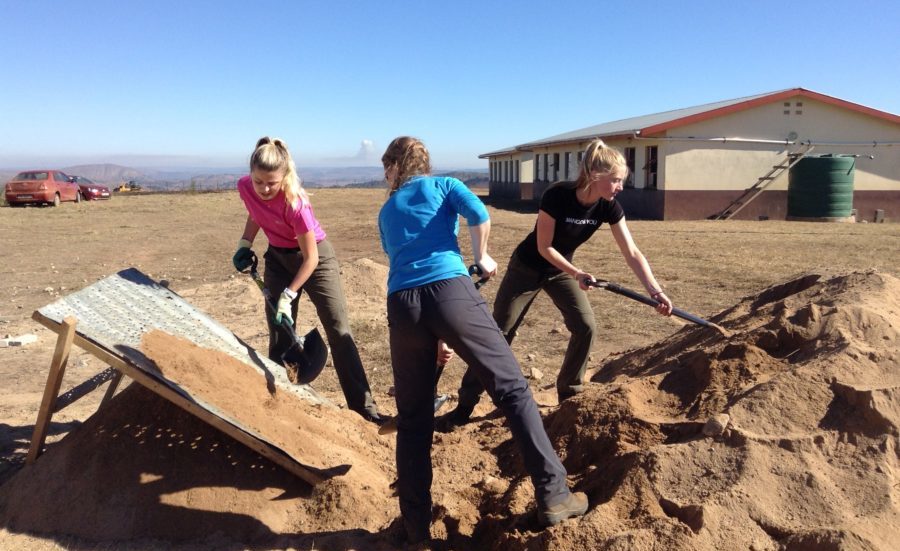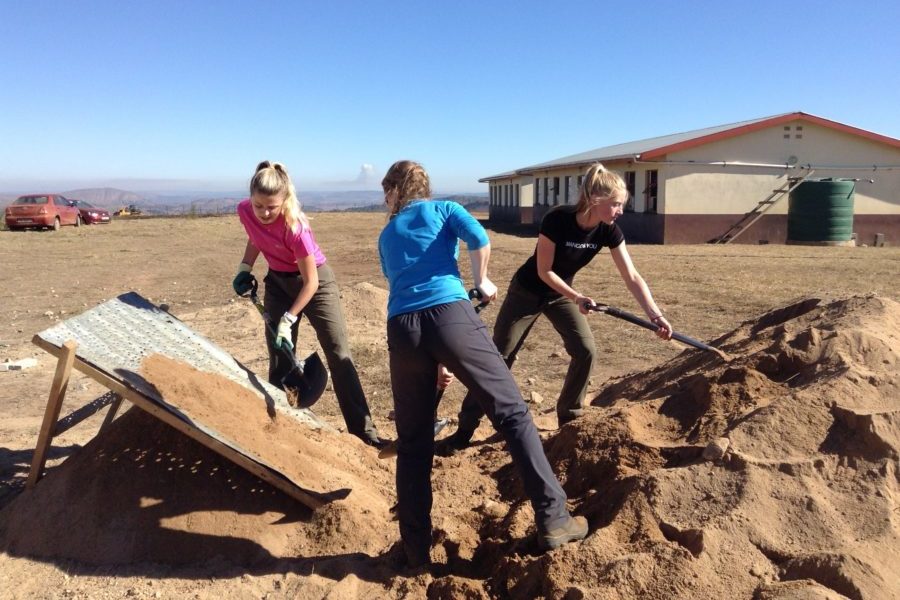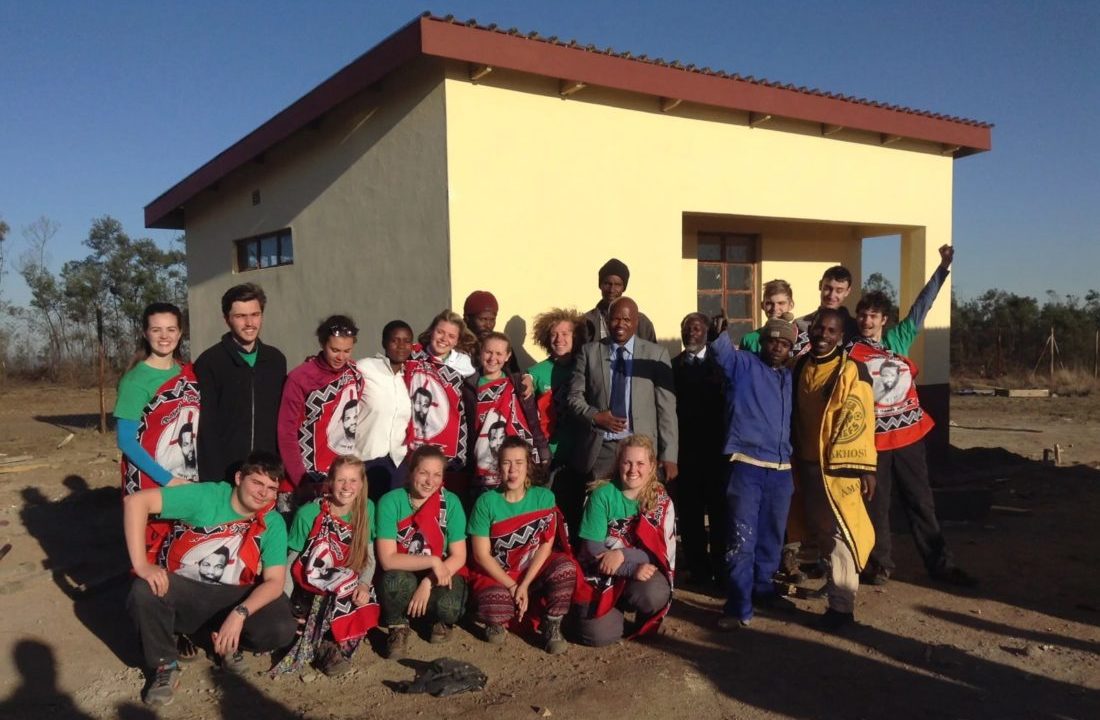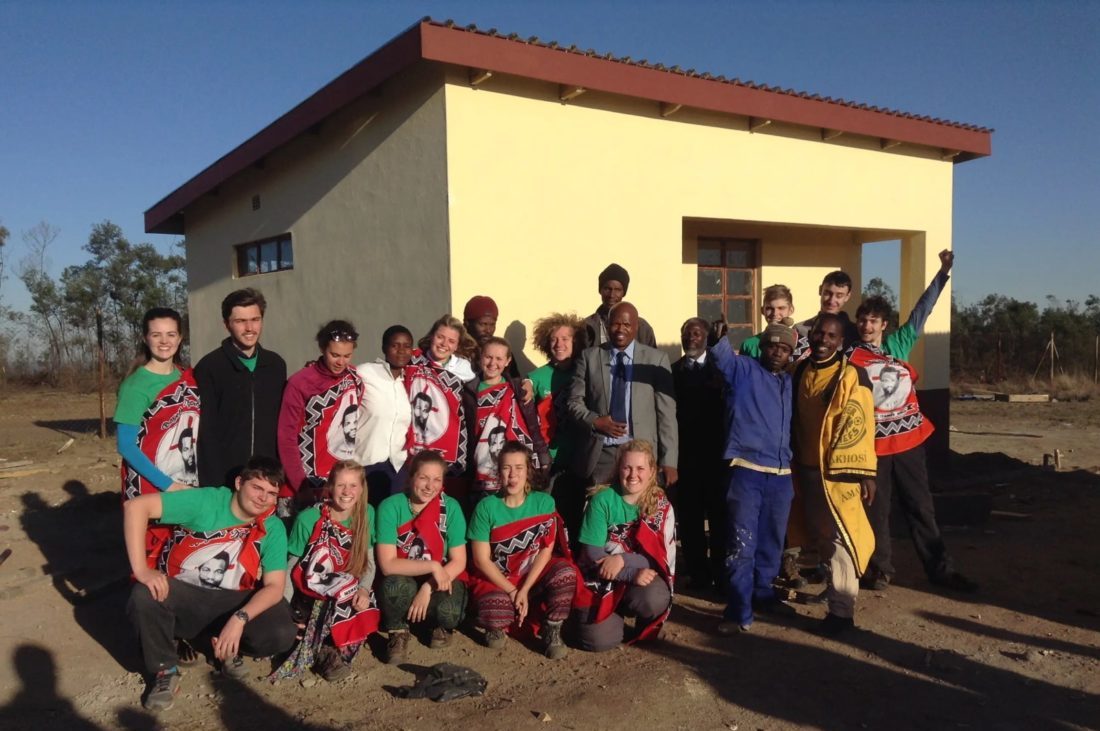 Mgidza care point kitchen – 2014
Students from St Helen and St Katharine School helped build a kitchen in the Mgidza community. A lady had been cooking for 70 children over an open fire in her own homestead. The money the girls raised paid for the kitchen and an indoor seating area and it also funded the builders. The girls helped mix cement, lay the bricks, mix plaster, skim plaster on the walls and then once dry, painted the whole building in a day. A rewarding experience.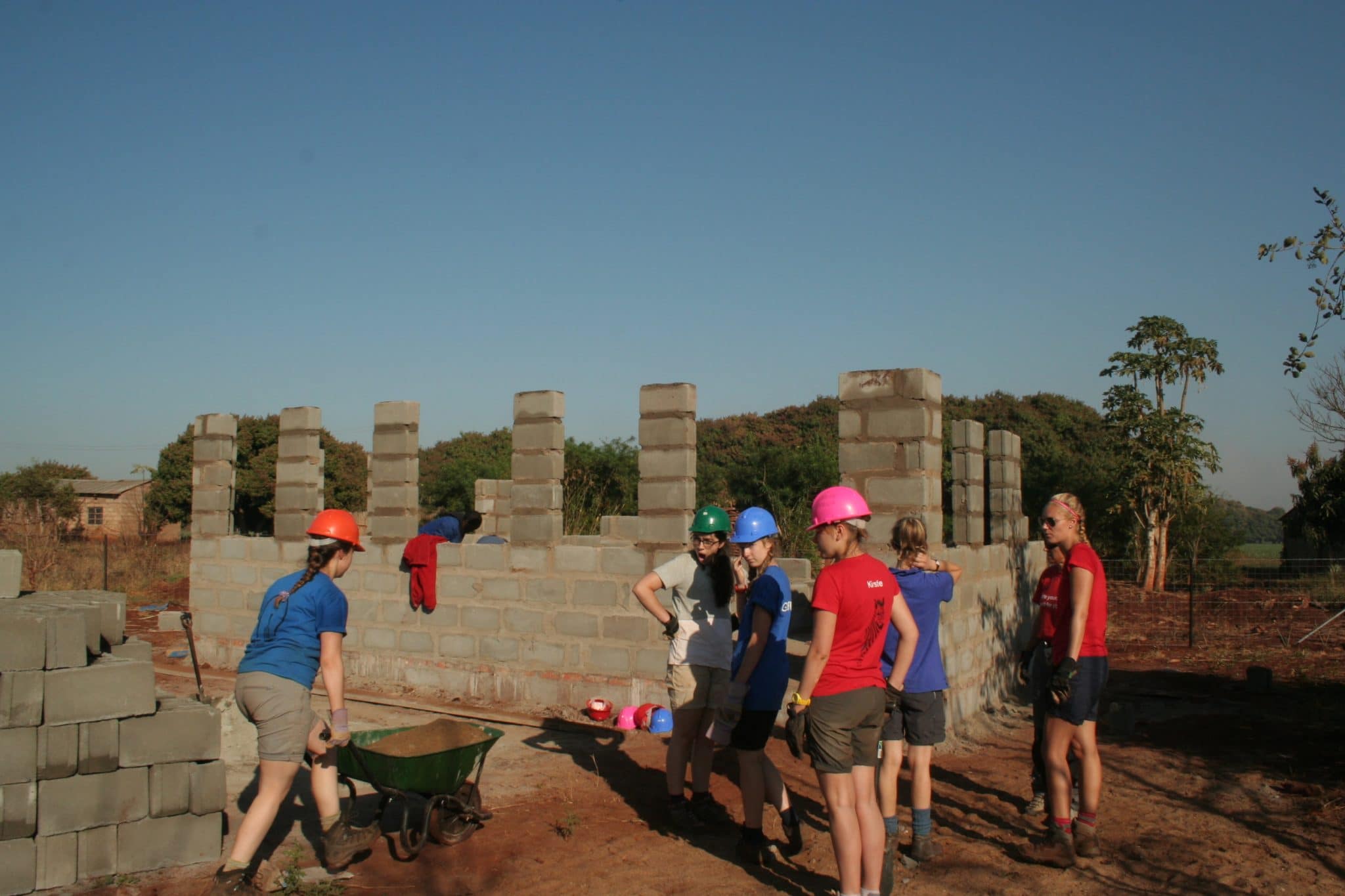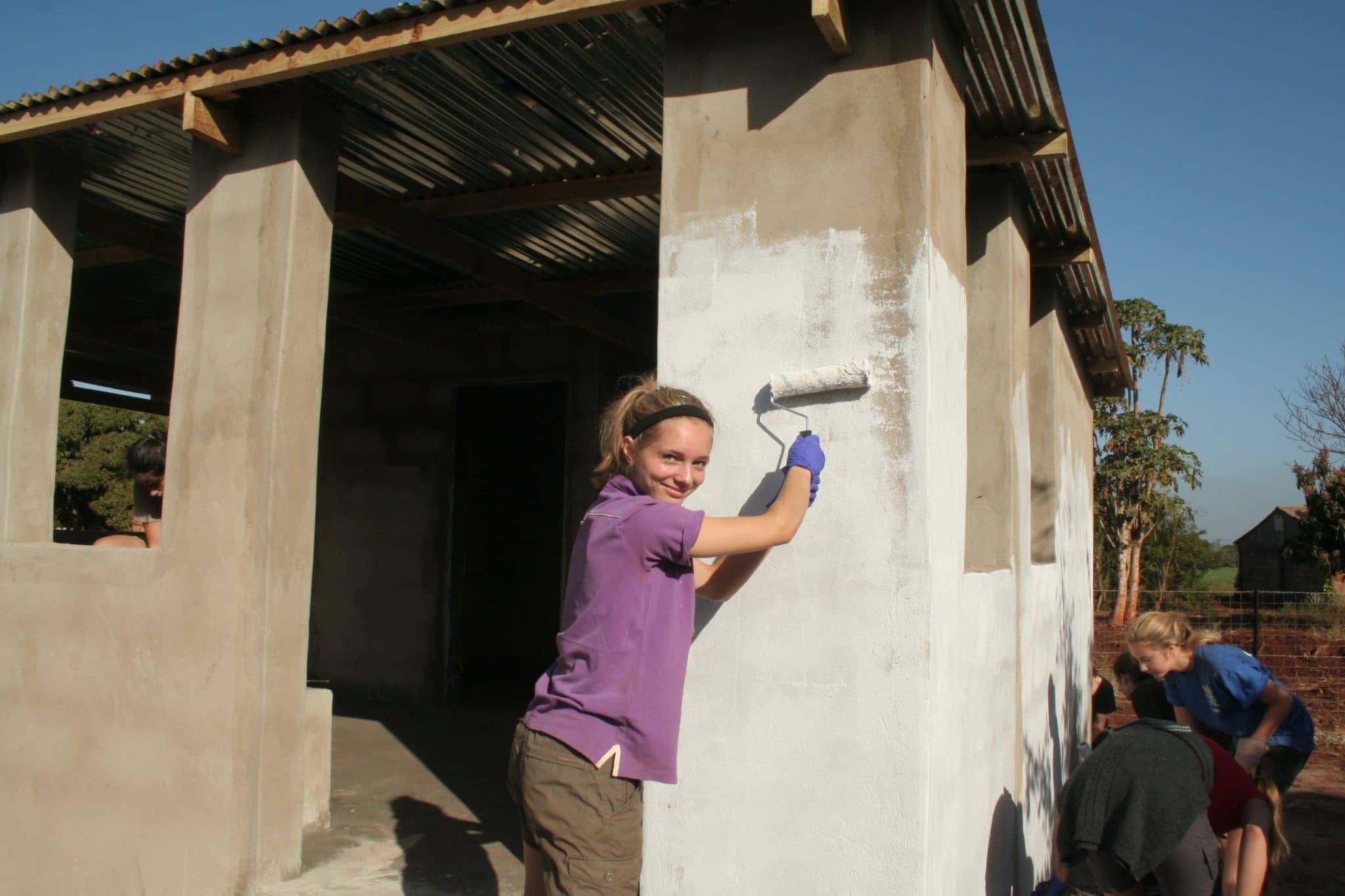 classroom in Njojone community – 2014
Students from St Helen and St Katharine School built the second of two classrooms in Njojane community. The children were very excited to see more students from the UK coming to assist them! The girls worked hard in mixing cement, laying bricks, levelling the ground, building the veranda as well as painting the previously built classroom and designing educational murals. The Swaziland Tourism Authority thanked the girls on behalf of the Kingdom.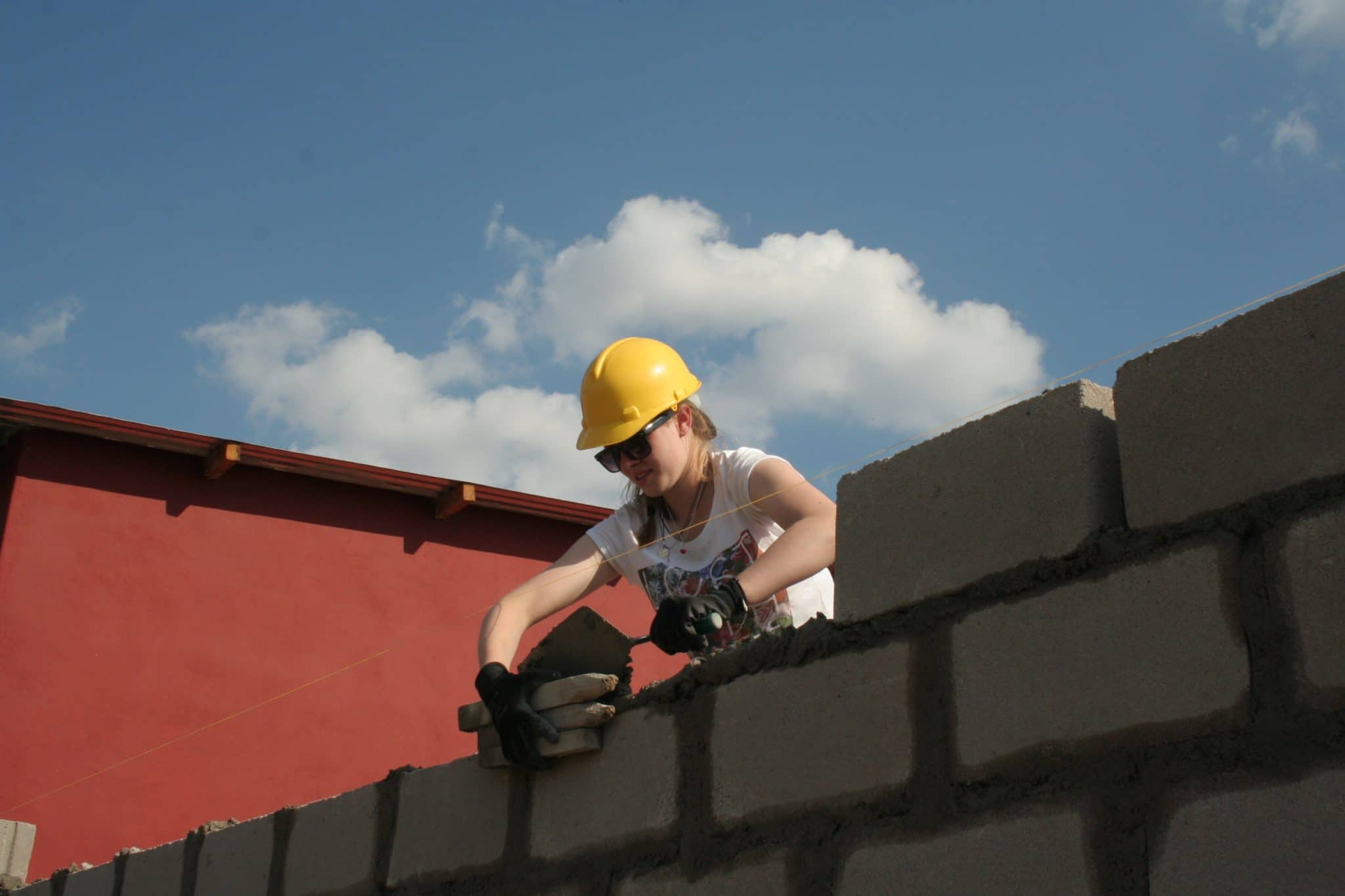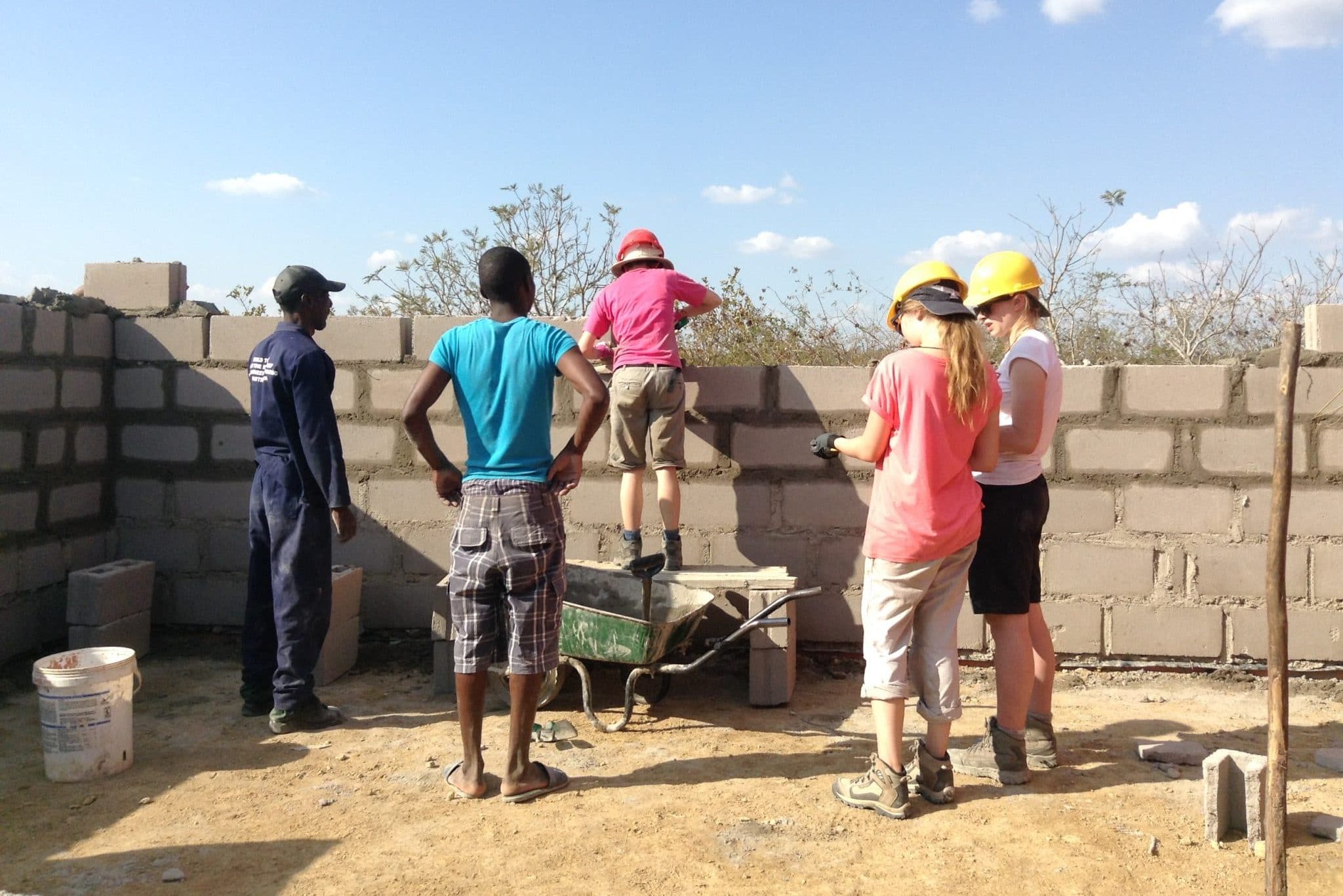 Conservation work – Mbuluzi Game reserve
Sense Earth has an ongoing relationship with the Mbuluzi Game Reserve assiting in projects which help management of the reserve. Past projects have included giraffe monitoring to help prevent in-breeding, game counts, repairing bird hides in the reserve, building moutain bike trails and designing and creating bird boxes for Ground hornbills. We are proud to support Mbuluzi.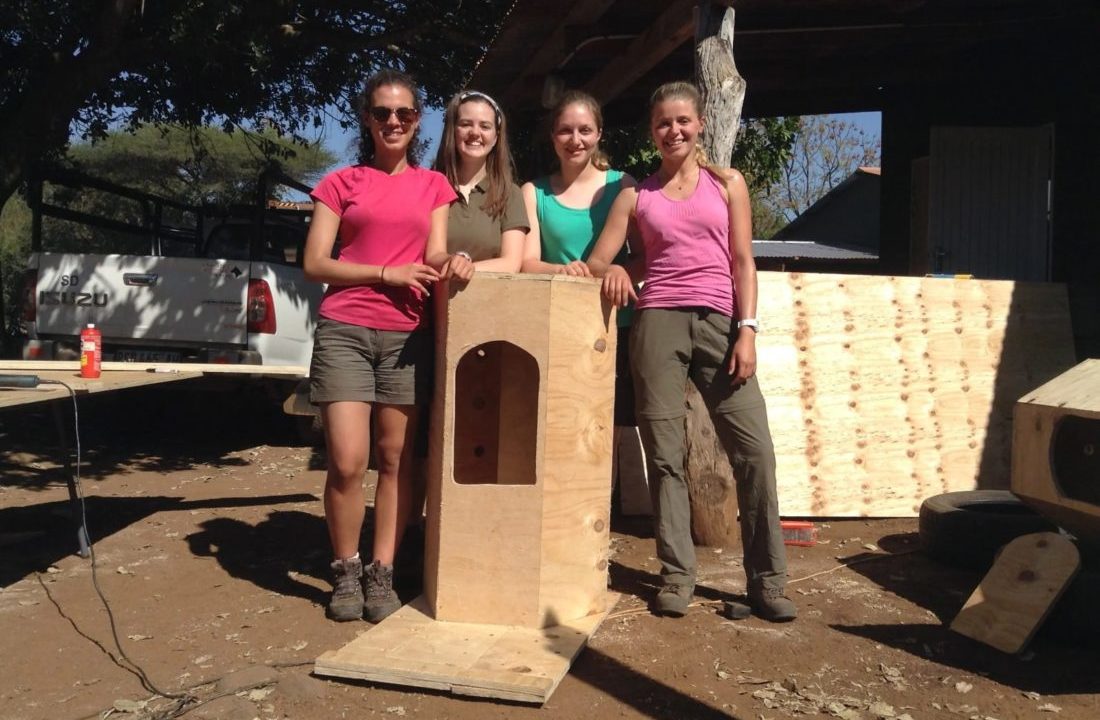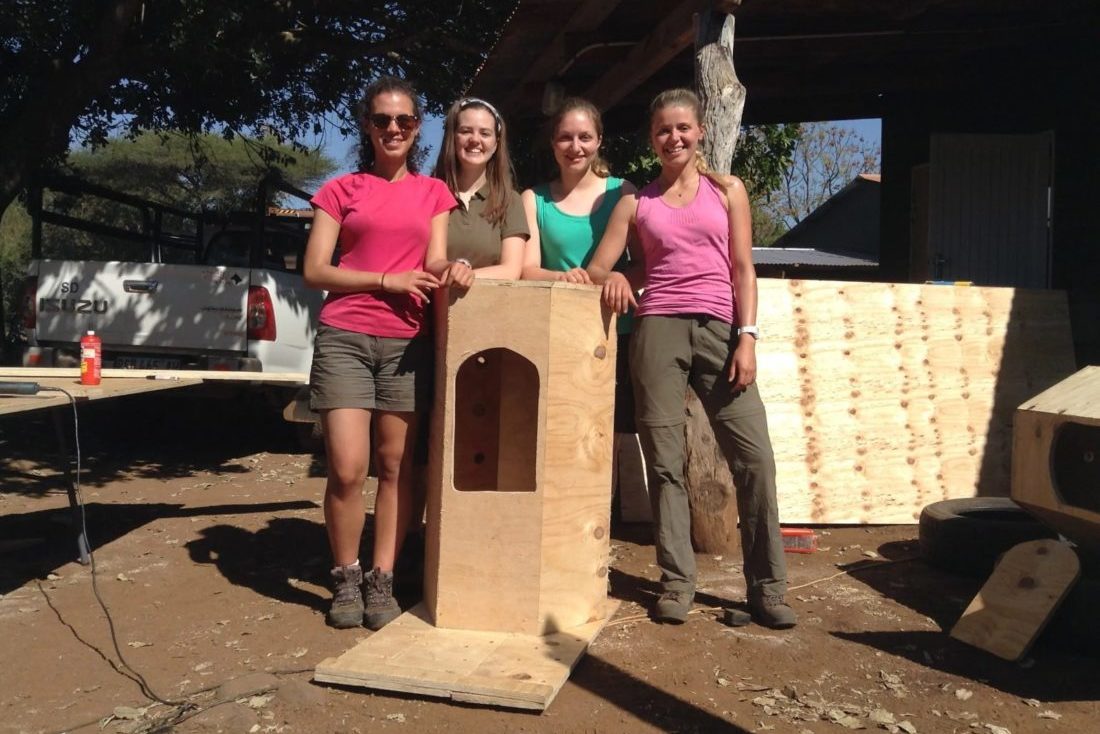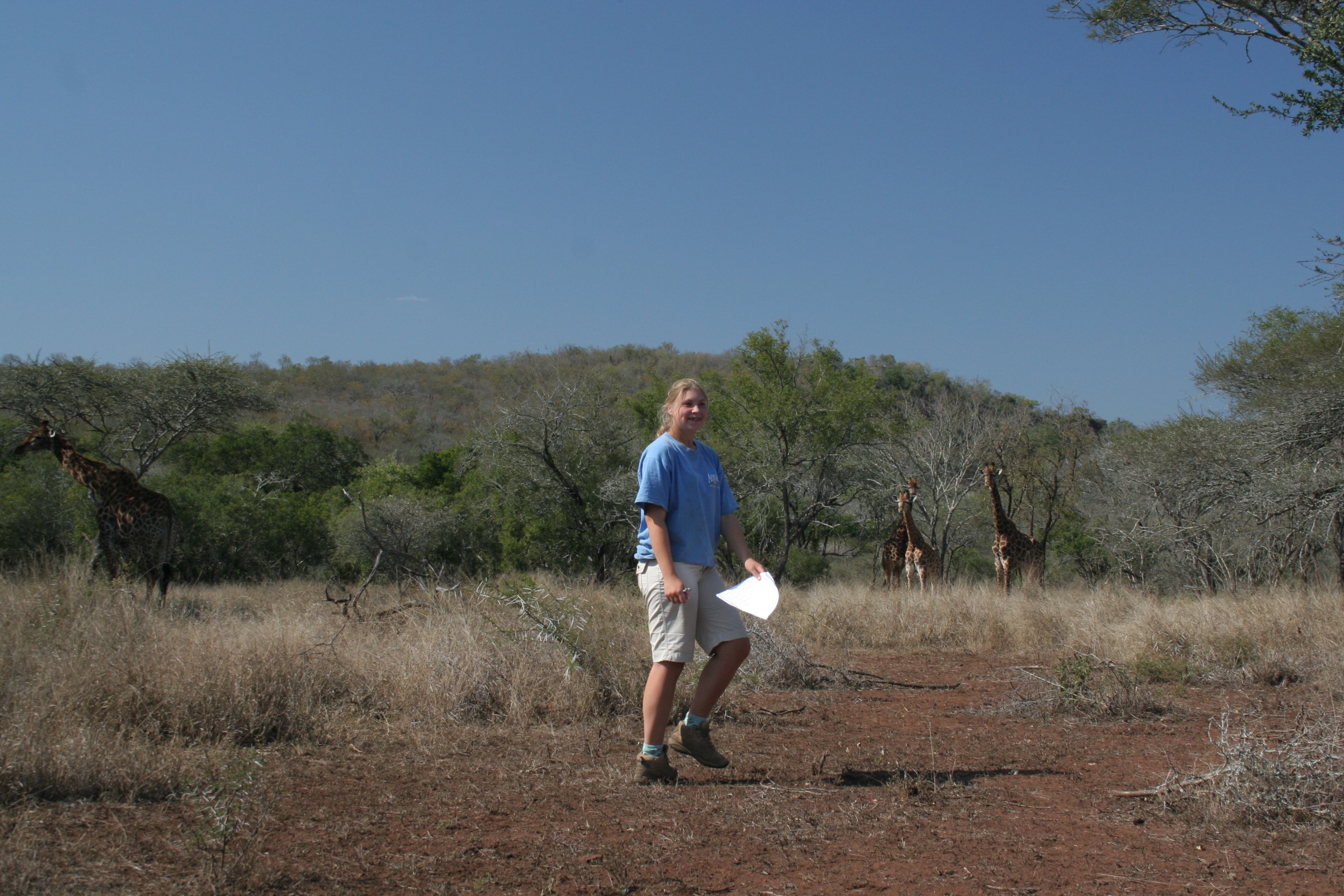 classroom in njojane community – 2013
9 students from Abingdon School and St Helen and St Katharine School formed a joint expedition to Njojane to build the first of two pre-school classrooms. They not only mixed cement and worked on the site for 10 hours a day, they also helped at the feeding station, played football and netball and they were also taught siSwati each evening. The Swaziland Tourism Authority said that they were humbled at the ethos of the students and their generosity.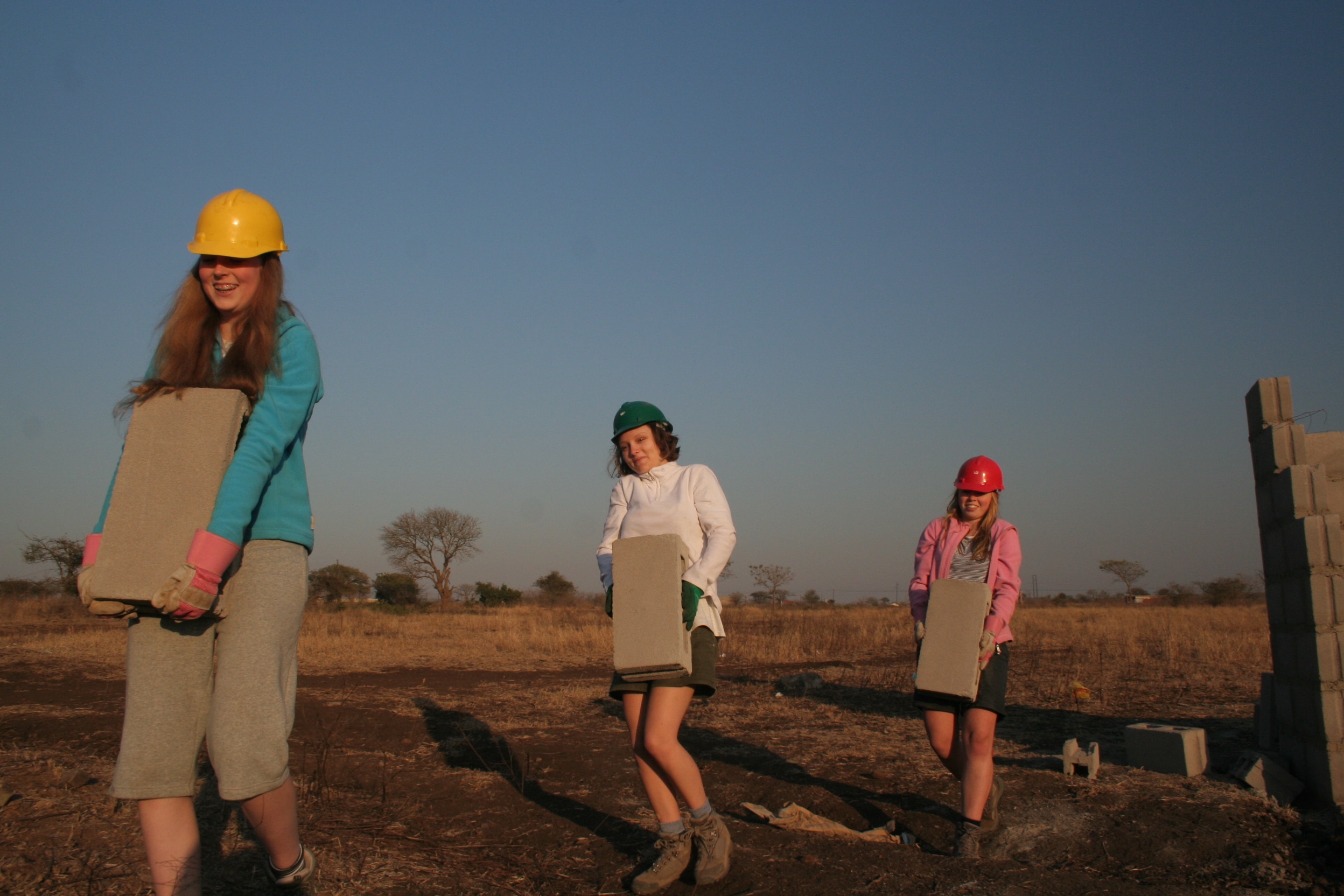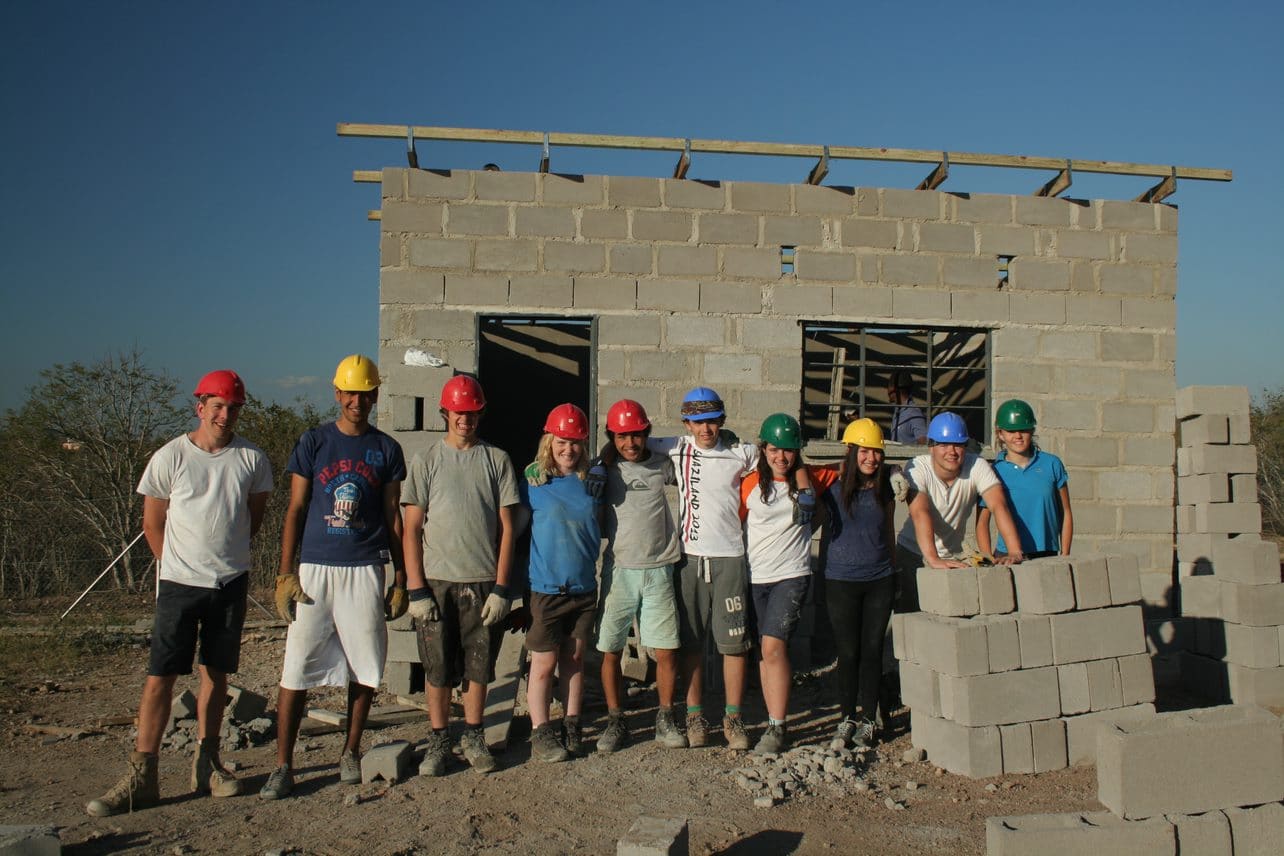 Womens resource centre – 2012
Students from St Helen and St Katharine School helped build a skills centre for women in the Siteki and Lonhlupeko region. The girls spent 10 days flattening the foundations, mixing cement, laying bricks and generally supporting the builders on site. It was a mammoth project and the ladies who were going to benefit from this project were delighted with the building.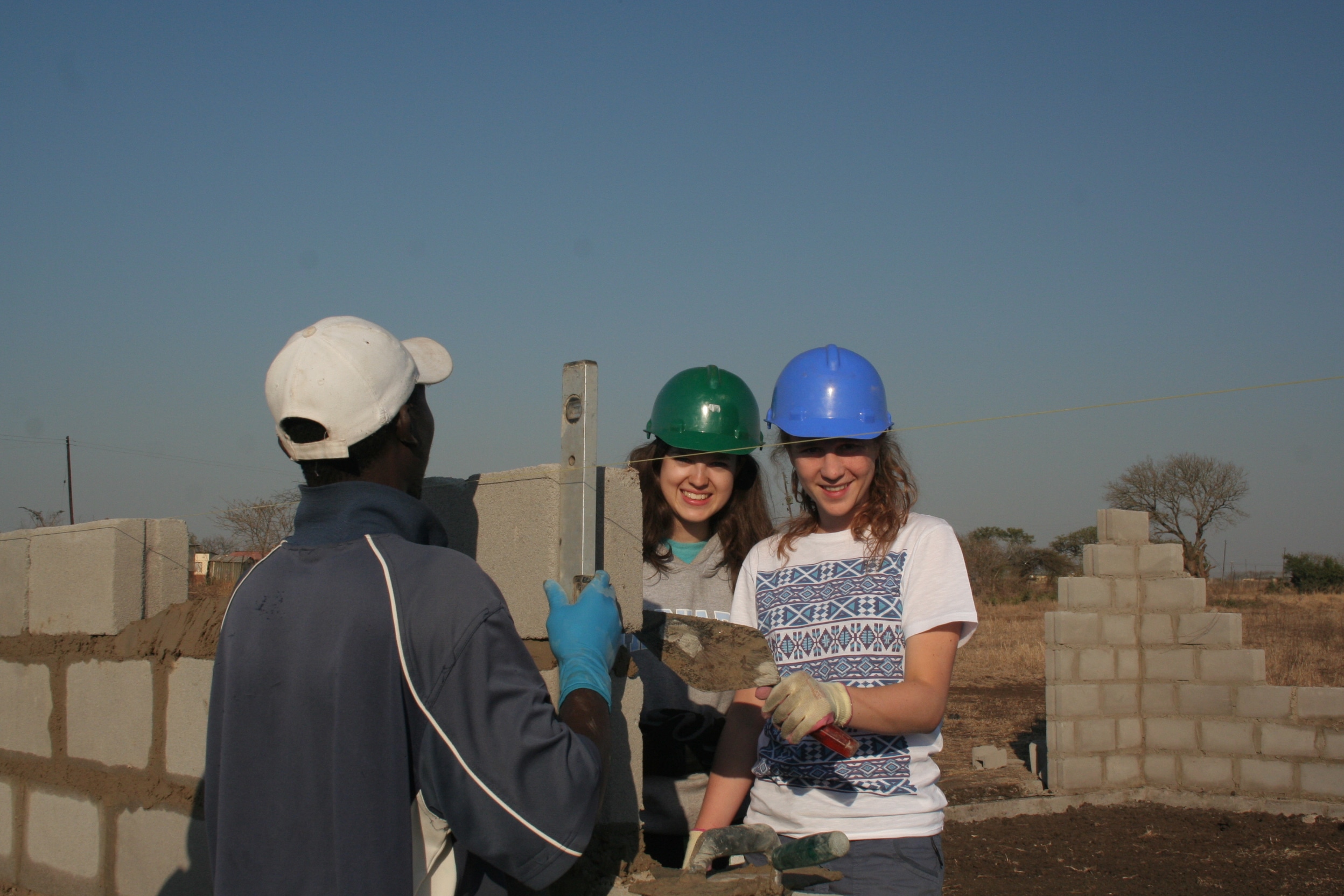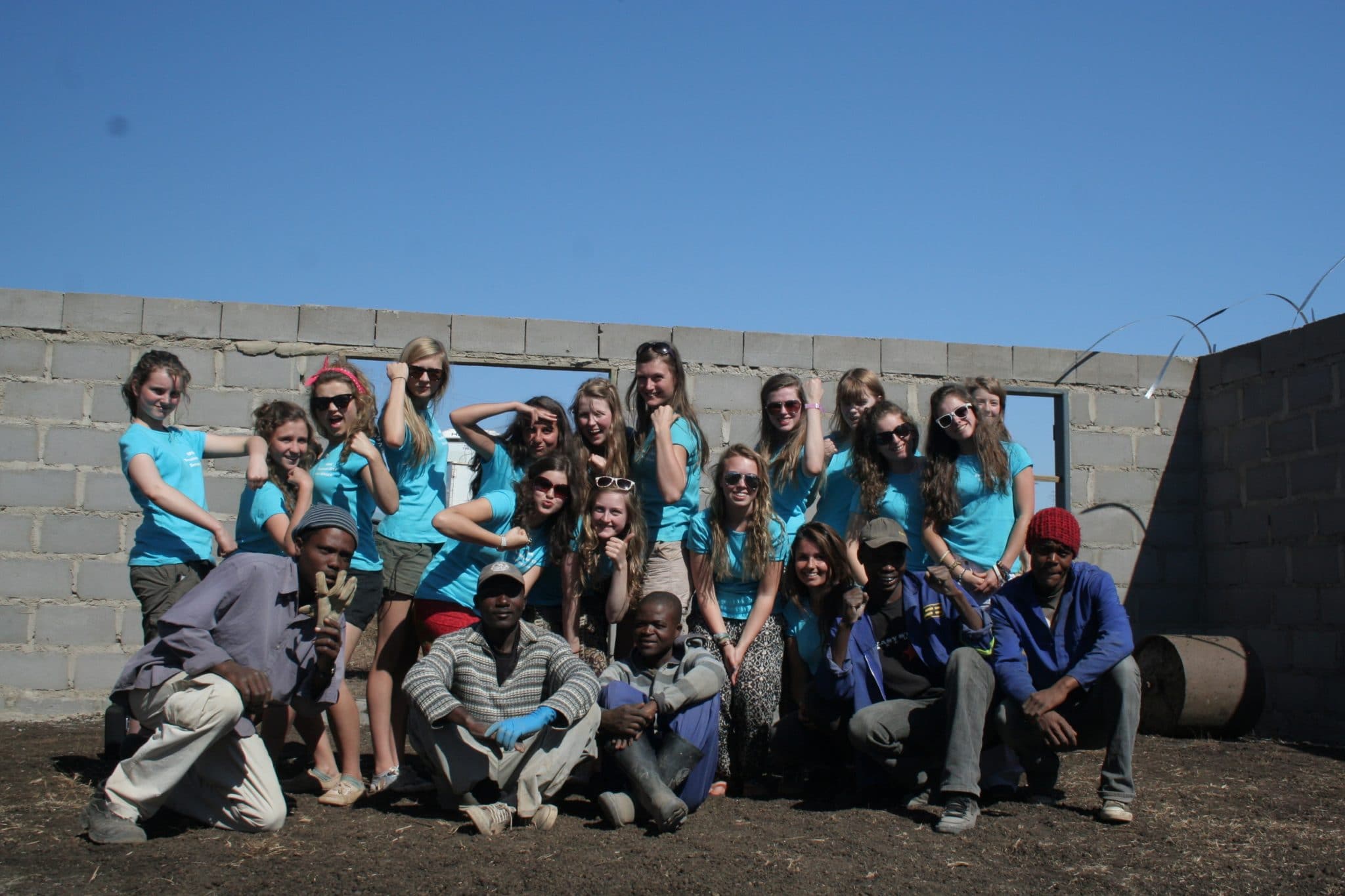 Care point kitchen in Shewula – 2010
Students from  St Helen and St Katharine School helped build a National Care Point Kitchen for AIDS orphaned and vulnerable children. The students built the kitchen alongside community members learning how to mix cement, lay bricks and plaster. It was a successful community venture and the opening ceremony was extraordinary – over 200 people attended to show their gratitude along with the Deputy Chief of the community.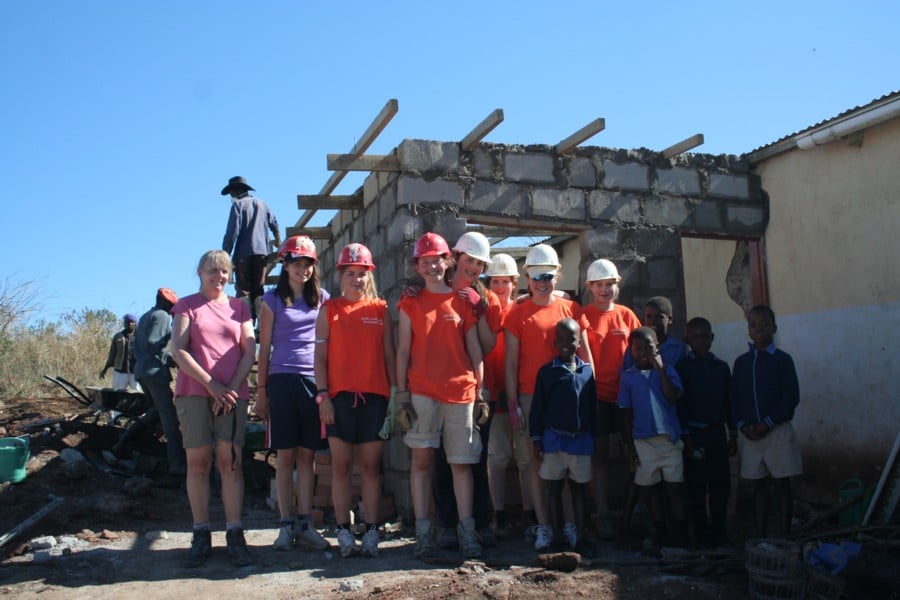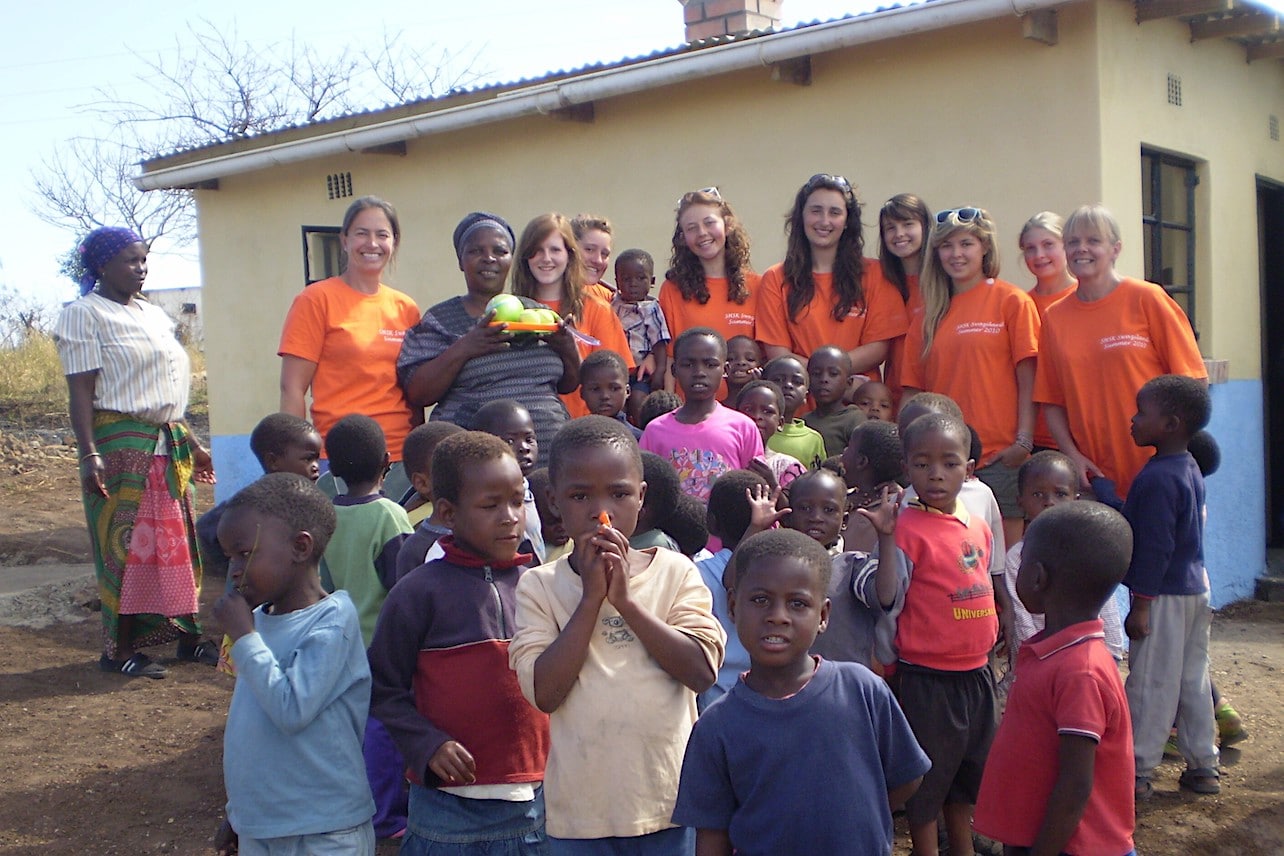 Thank you so much for this amazing opportunity that you've given us. We've all learnt so much about the differences in culture here alongside new skills which we'll take with us for years to come. It has also inspired some of us to travel and others to volunteer.
Team Indlulamitsi (students)
Thank you so much for such a memorable and thought-provoking experience.
Lauren – student
Jess had a FANTASTIC time in Swaziland. I would like to add a big thank you to you for all your help, organisation and enthusiasm. It made a big difference to us parents back home knowing that our girls were in good hands."
Susan Fletcher Watts – parent